Tea Books are so much fun to look through. I have many that I have been collecting over the years. I am sharing some of my favorite tea party books here, from cookbooks to party planning, etiquette, and tea recipe books. At one time, I was a Tea Party Planner and hosted many parties. I had a lot of fun doing this and I love to get ideas about mini sandwiches and desserts.
Here is your resource for Afternoon Tea Recipes and Ideas.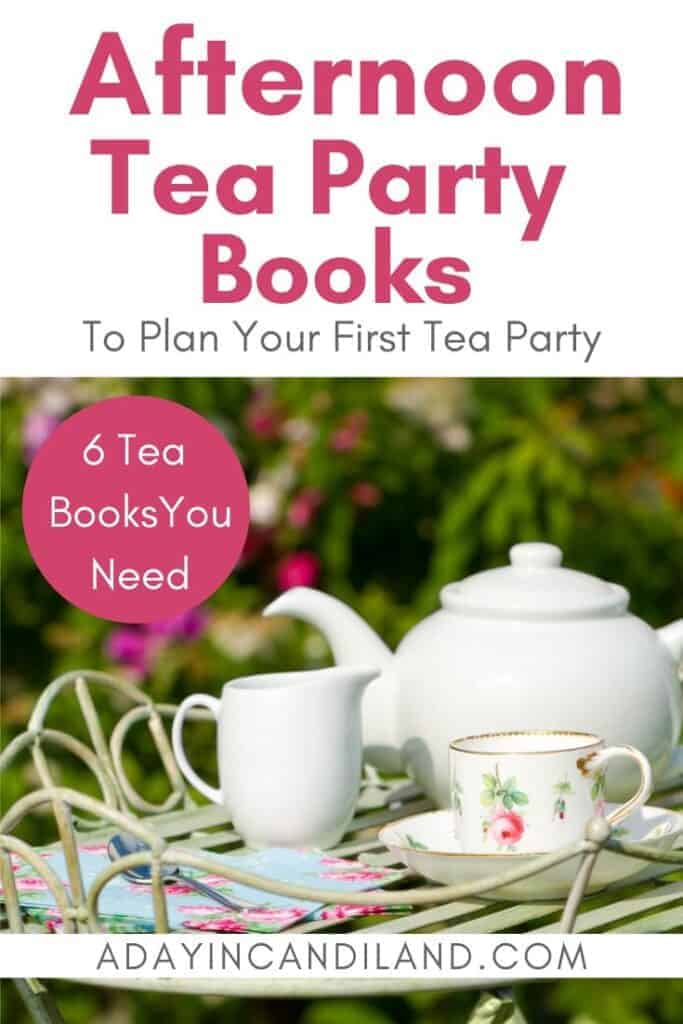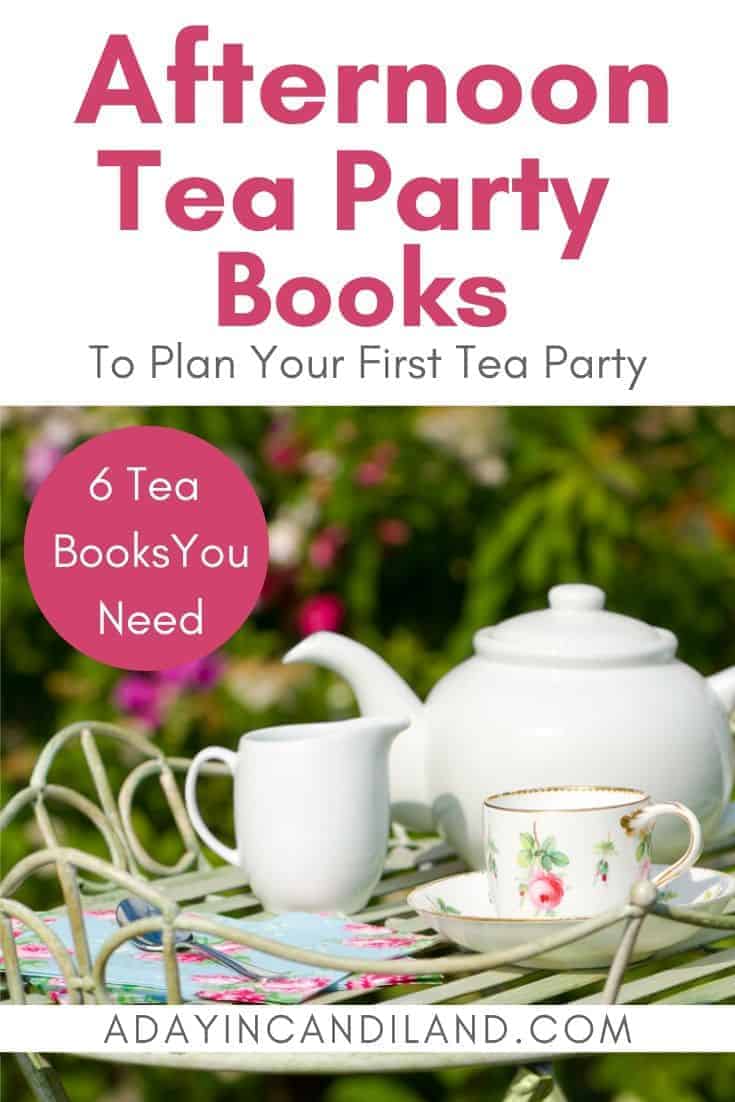 Afternoon Tea Party Books
I think Tea Parties are so fun to have and plan. They can be for children, teenagers, adults, bridal showers, baby showers, and holidays. Any event that you are planning can turn into a tea party. It is one event that you can plan for even just two people.
Tea Parties are so fun to organize. Make sure you visit our resource page above and get our Tea Party Checklist below for everything you need to be prepared for your next event.
*This post may contain affiliate links. If you make a purchase, I get a small commission. Please see my disclosure policy for details
The Unofficial Downton Abbey Cookbook – Celebrate the beloved upstairs/downstairs world of Downton Abbey by dining as they do with this brilliant collection of inspired recipes and photographs for celebratory teas, themed dinner parties, and pre-movie binges.
The London Ritz Book of Afternoon Tea Taking tea is quintessentially English, and who is a greater authority on the subject than the sumptuous London Ritz Hotel? Delightfully illustrated, this charming Edwardian-style book provides us with all the expertise on the ceremony as well as the recipes.
The Tea Table: Unusual items such as Irish Tea Eggs and helpful tea hints make this book an interesting read as well as a reference source.The authors, best sum up the premise of their book with, "For us, tea is not a commodity, it is a lifestyle."Tea is not simply a hot drink, it is prepared and enjoyed with ceremony. It incorporates etiquette and conversation. The authors stress that "….the purpose of afternoon tea is to satisfy the soul rather than the stomach!"Whether you've wondered how to make a tea party, or wish to remember and relish one, this book will definitely put you in the mood to put the kettle on!
Children's Tea & Etiquette: The illustrated children's book features simple lessons in shaking hands, giving introductions, making eye contact, picking up a napkin, brewing and drinking tea, and writing a thank you note, all the things grandparents can sometimes achieve more easily than parents. This is an intergenerational book that brings grandchildren and grandparents together over a cup of tea. Several child-friendly teatime recipes are included as well.
Let's Have a Tea Party! Emilie Barnes invites her little friends to enjoy the wonder of teatime. Whimsical images by artist Michal Sparks dance around the many creative ideas for invitations, decorations, tasty treats, and frolicking fun activities for six parties, including Elizabeth's Pony Club Tea, A Musical Tea, and Tea with Grammy.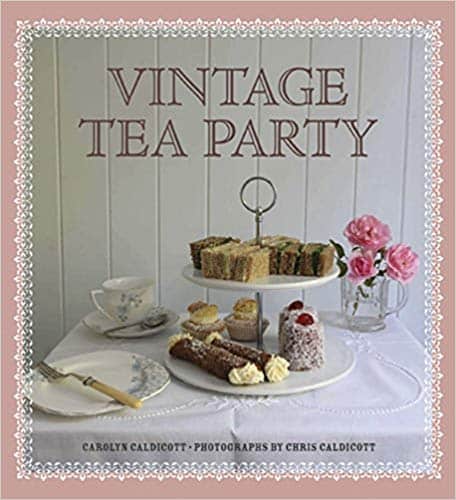 Vintage Tea Party With evocative photographs and mouth-watering recipes, this stunning book shows how you can re-create a nostalgic world of classic comfort, elegance, and delicious treats. Try Carolyn Caldicott's perfect cucumber sandwich, Victoria sponge cake, rose petal jelly, English muffins, crumpets, Earl Grey tea with gin and lemon, 'the best chocolate cake you will ever taste' and much, much more with this celebration of the quintessentially English tea time, a must-have recipe book for any vintage-lovers.
These are my favorite Tea Party books. Do you have any Tea books you love? Find more of my Tea Time Posts Below