This shop has been compensated by Collective Bias, Inc. and its advertiser. All opinions are mine alone. #MeAndMyTea #CollectiveBias
I'm sharing this recipe for Tropical Orange Spice Iced Tea with Mint Ice Cubes, thanks to my Grandmother for all the great things she taught me growing up, especially about food.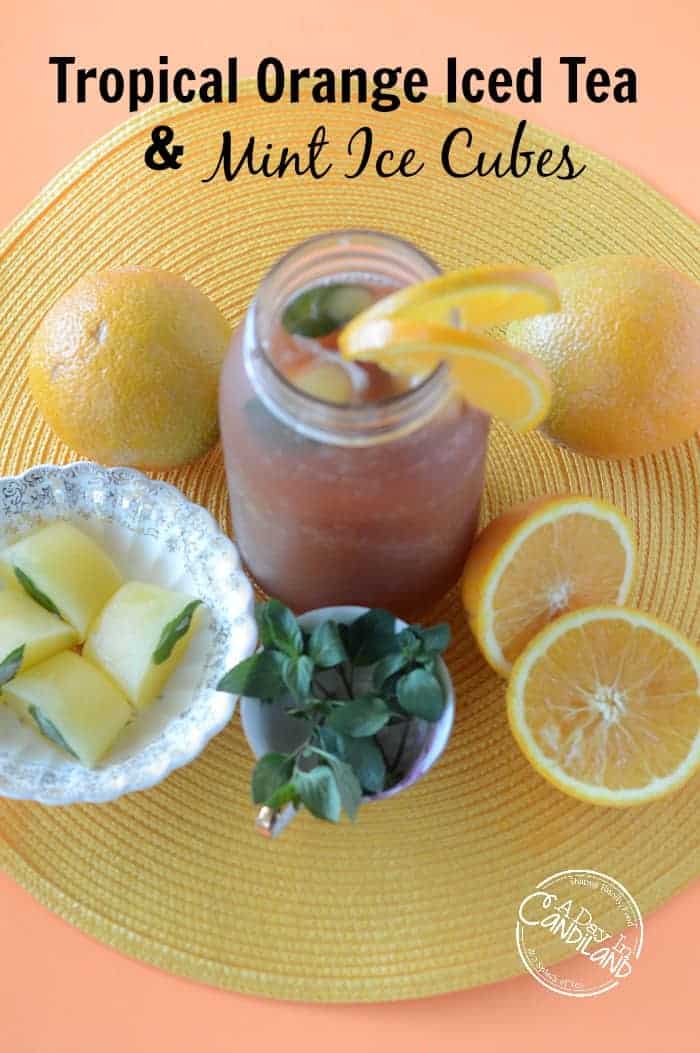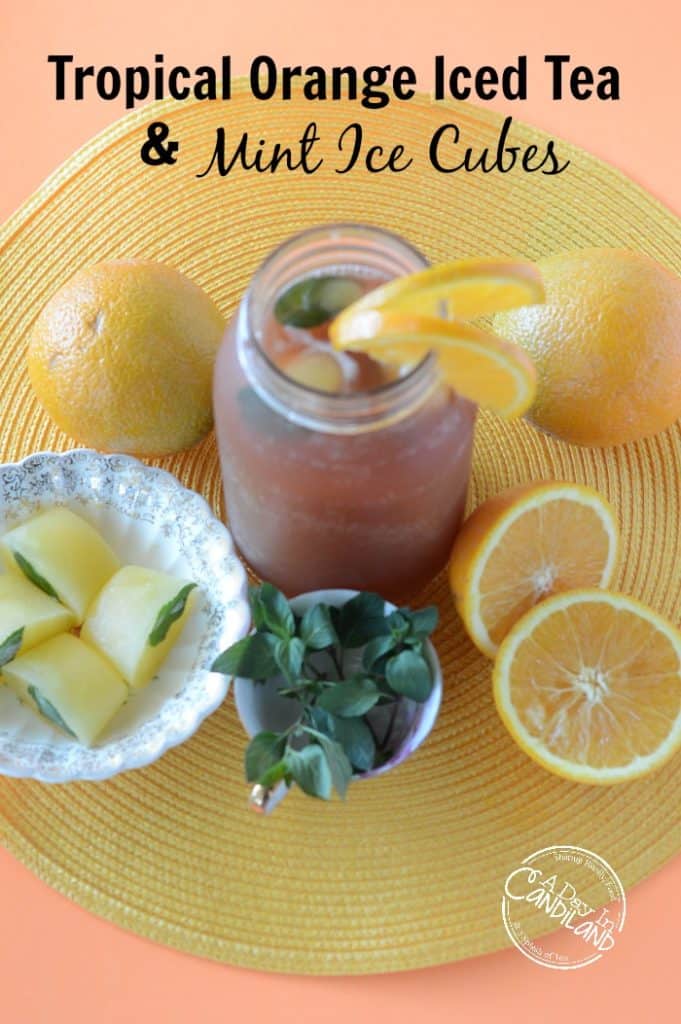 Tropical Orange Spice Iced Tea
Looking back at all the memories I shared with my grandmother, who we lovingly called "Nanny", who lived with us almost her whole life while I was alive, except a few short years.
I was very close to her. She was my caregiver while my parents worked. She was my best friend, she was my teacher and she was the one who probably was responsible for my love of baking.
My Grandmother Instilled my Love for Tea
She lived in the guest house we had growing up and I would spend the weekends there from what I remembered. She would make all my favorite meals, such as silver dollar pancakes and sausage, and one of my all-time favorites cooked apples and biscuits. With almost every meal she served sun tea.
My family was from the South so they loved their tea. She always had a bottle outside in the backyard brewing in the sunshine.
When I got older and was a teenager, we moved and she moved into the apartment downstairs from where we lived until she had to move in with us again because of her age. My mom worked in the evening so Nanny made dinner every night for my dad and myself. Every single night she served her sweetened "Sun Tea". She would sometimes add citrus and mint to it.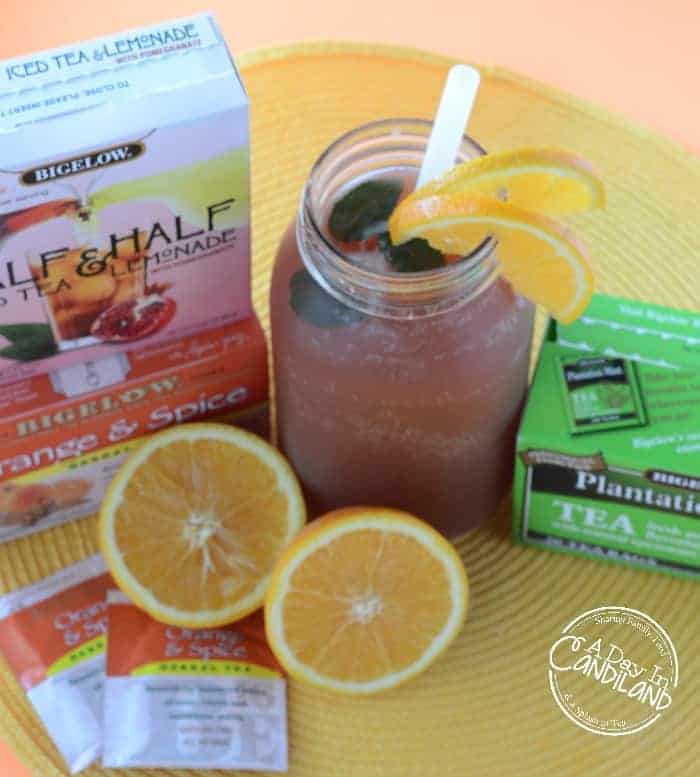 Now that she is gone, my love for Tea is even stronger. I started a Tea business for a few years, and now I just share my love for tea, you can see some of the things I like to pin on my Tea Board.
I have recently been buying Bigelow Tea, which is the largest family-owned tea company. They have over 170 varieties of hot, cold, iced, herbal, you name it and Bigelow makes it. For this recipe, I chose to use the Orange Spice. I am also using mint from my herb garden, with some orange slices. I like tropical tea, so I wanted some of the flavors to transport me back to spending time with my grandmother. I also made some ice cubes with orange juice and mint leaves.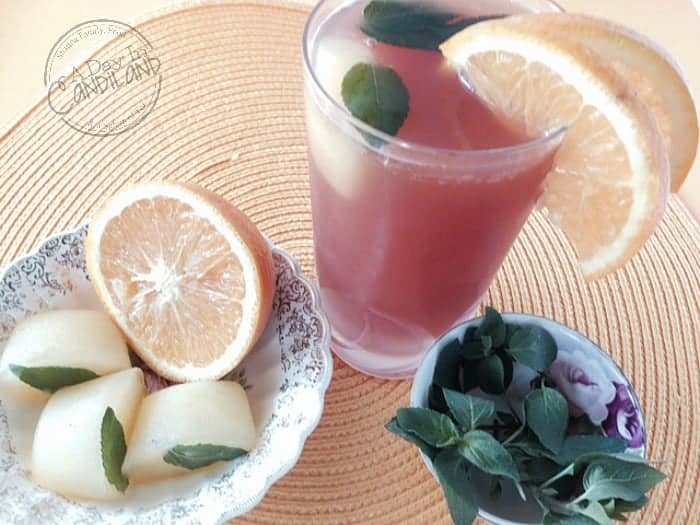 Spending the day sipping on a cold iced tea is what relaxes me while I sit at my computer, spend time with the kids, or read a magazine in the backyard.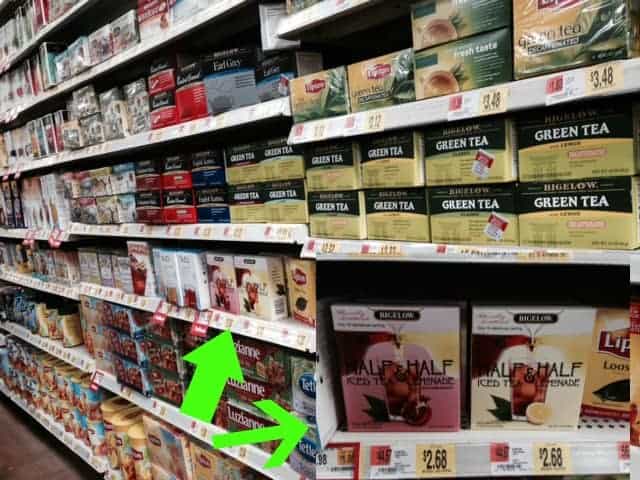 Almost 4 million bags of tea have been sent to troops overseas with Bigelow's Tea for Troops program. Find additional information about Tea for Troops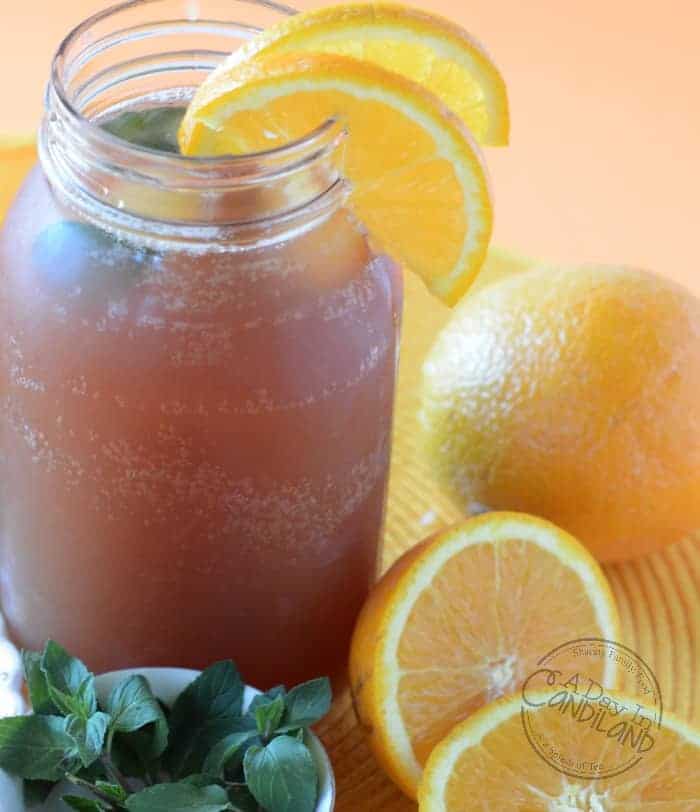 I am loving this Iced Tea blend. Have you tried Bigelow Tea yet?