This Valentine's Day celebrate your romance with 11 Romantic Movies for Valentine's Day or any Date Night and stay on budget.
Today starts our series of 14 Days of Love and Romance. It's day one and I am sharing Romantic Movies for Valentine's Day That Will Save Your Budget and still create an intimate evening.
Since most of us are on a budget these days, we need to find ways to celebrate romance and what better way than renting or buying a romantic movie. You can buy almost a week's worth of groceries for the price of going out these days.
Read Here For More Valentine's Day Ideas and Recipes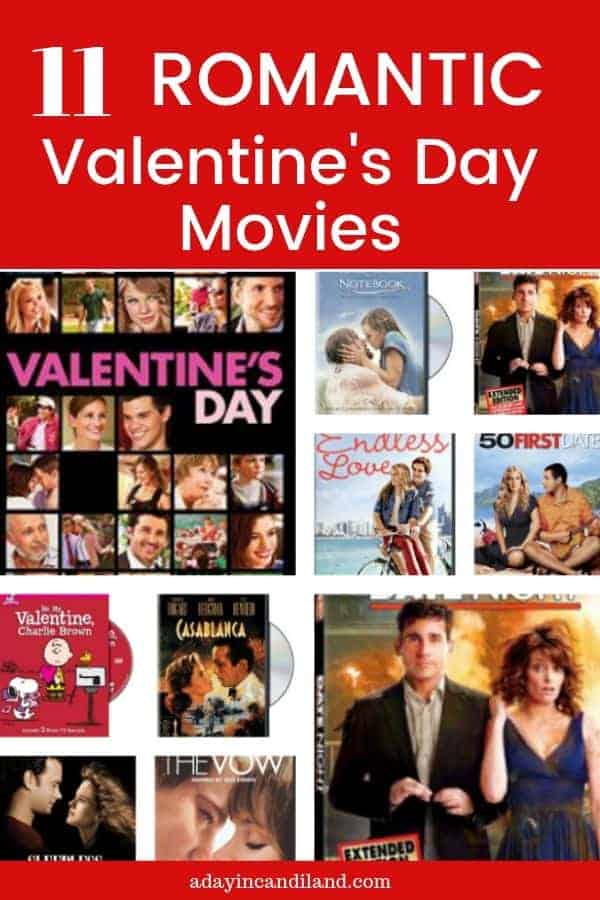 I have picked the ones that I thought you would enjoy. Some are family-friendly and some might not be as much. I have included links that you can through Amazon Prime and get them within 2 days.
*This post may contain affiliate links. If you make a purchase, I get a small commission. Please see my disclosure policy for details
Romantic Movies For Date Night
I am sure you have seen most of these movies but they are great to keep in your collection when you need a good laugh or a good cry. You will never get tired of them.
If you are spending the day with your spouse you can make a romantic dinner and then pull out the movie, or maybe you are spending it as a family and having pizza night, watching Be My Valentine, Charlie Brown. I am sure you will make this a special day.
PS: What are your favorite Romantic Movies for Valentine's Day? Here are more Valentine's Day ideas.
This post has been updated since it's Feb 2015 original date.