What is herbal tea? Is it really tea? What are the popular flavors? Learn about herbal tea and whether it is the same as black or green tea.
Get more Afternoon Tea recipes and ideas here.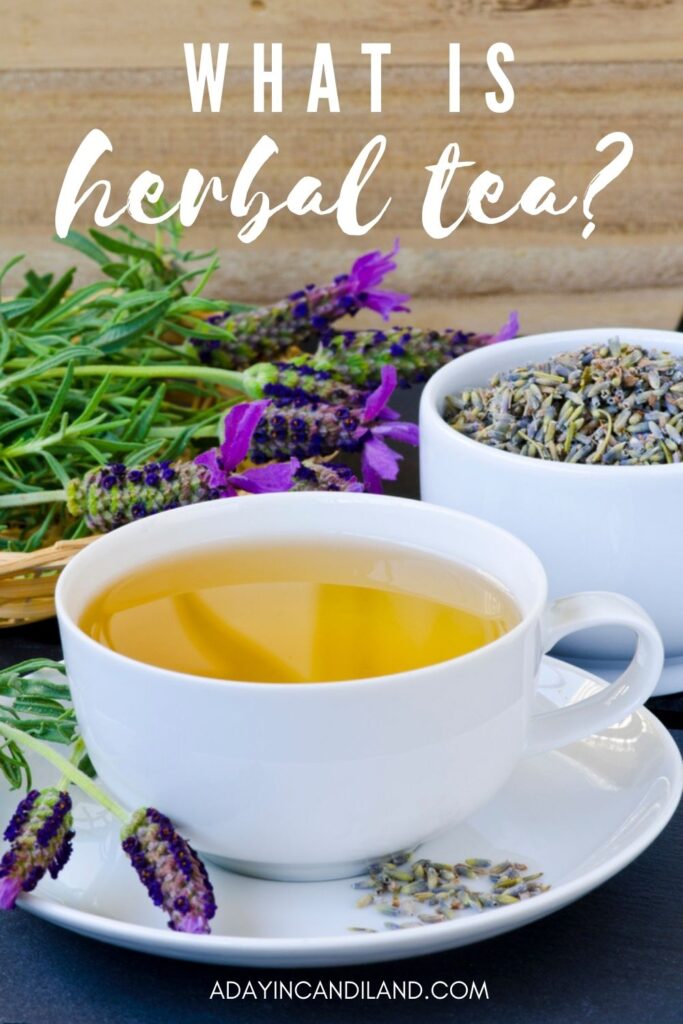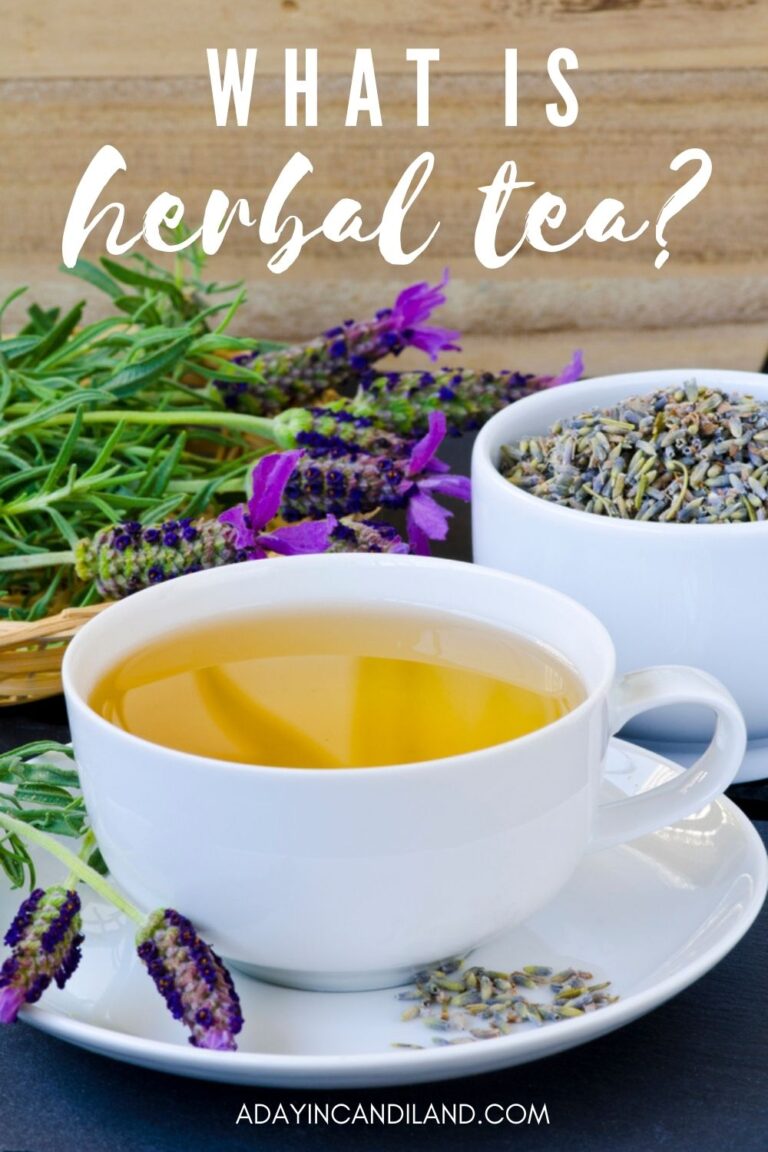 What Is Herbal Tea?
The easiest way to define herbal tea is that it is a drink made from infusing herbs, spices, or other parts of a plant in hot water.
Herbal tea is a tisane made from herbs and water. The herbs are usually dried and steeped or can be fresh and placed in a teacup of hot water.
It is not the same thing as black or green tea.
Black or green tea is made from the leaves of a specific plant – the Camellia sinensis. Herbal teas are made from other herbs and plants that are not tea leaves.
Popular Types Of Herbal Tea
Herbal teas are named after the types of plants that are used to make them.
When you think of this hot or cold drink – or try to buy one at the store – these are the most common types you'll find:
Echinacea
Chamomile
Peppermint
Hibiscus
Rosehip
Thyme
Ginger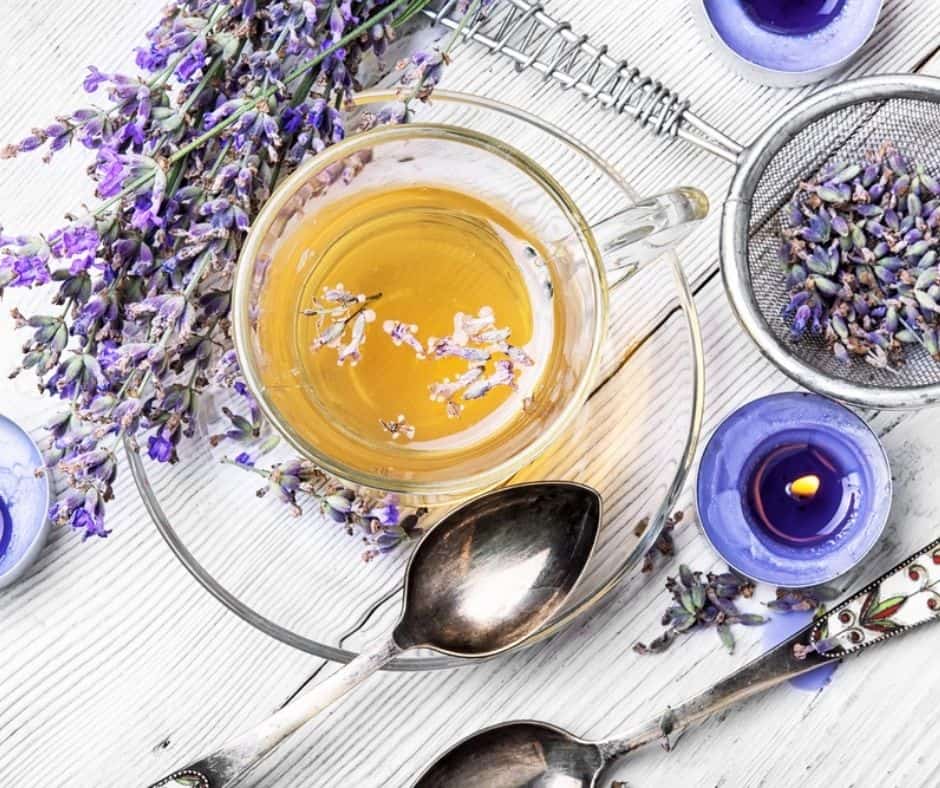 There are lots of tea blends out there too. This is when they take a few different herbs and combine them to give you the most out of their restorative properties.
*This post may contain affiliate links. If you make a purchase, I get a small commission. Please see my disclosure policy for details
What Is Herbal Tea Good For?
Do you like your tea in a bag or loose leaf? There are some great benefits of drinking this hot beverage. You can enjoy your tea hot or cold. You can buy or make your own tea too.
You can find the herb plant in the health food store, grocery store or even in your backyard or your local Lowes or Home Depot in the plant section.
The benefits of herbal tea depends on the type you are drinking, since each herb has different benefits for your body.
These are the most common benefits of drinking it:
There is no caffeine (yeah)
It comes from herbs (many in your backyard)
There are health benefits (too many to list)
Some can soothe your stomach (like peppermint)
It can help you fall asleep at night (like Chamomile)
It's a good detox (milk thistle and dandelion help your kidneys and liver)
It's inexpensive (if you make your own)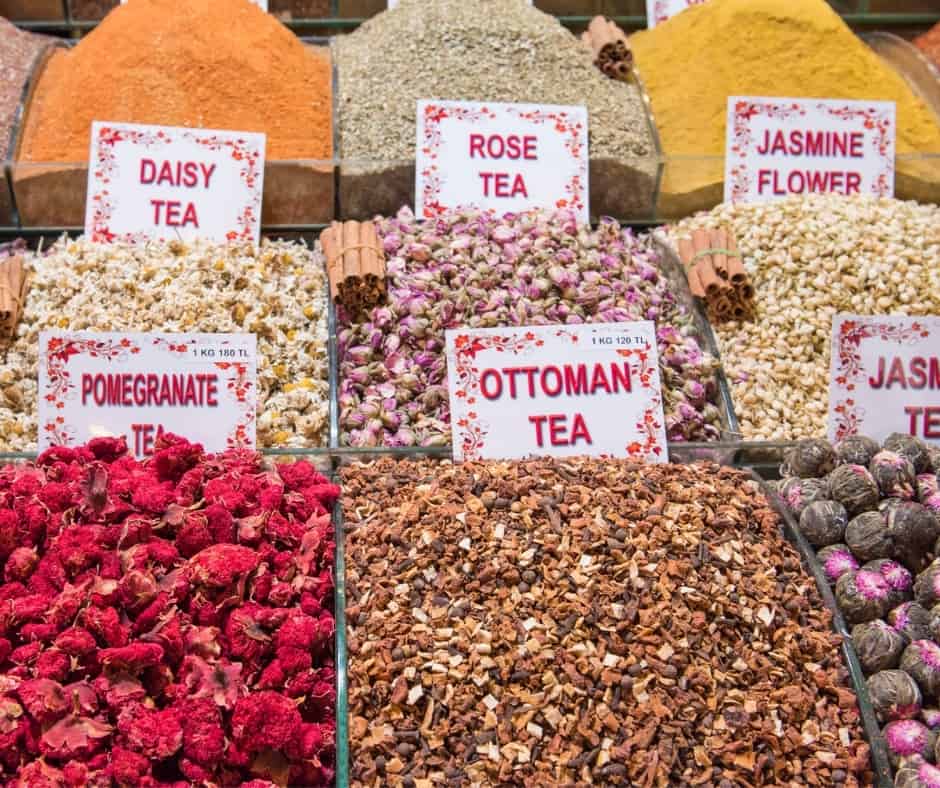 What is the best herbal tea for anxiety?
The most common reason people drink it is for relief from anxiety. There are so many different herbs that help to calm your mind and ease your stress.
These are the best teas that will help you with your anxiety:
Chamomile Tea
Peppermint Tea
Valerian Root Tea
Do you like herbal tea? Have you found one that you really like? Enjoy this Beginners Guide to Herbal Tea?
What is your favorite tea? Don't forget to leave me a comment letting me know how you celebrate tea time.
If you really enjoy the Art of Tea enjoy these Afternoon Tea finds in my Amazon store and join our Facebook and Instagram Community.
Related Recipes
Here are some of my favorite recipes that I enjoy with my tea: