I love desserts made in Mason Jars. So I decided to make this Peach Cobbler in Mason Jars and decorate them like little gifts. Because when you bake for someone, it is like a gift. Don't you think?  I especially like these small jars that completely contain the dessert and you can add a lid to it and transport it, plus you can either decorate the lid or the top of the jar or even add a label to it, if it was for a shower or birthday. I have more dessert recipes to get you in the kitchen and bake some deliciousness for your special someone.
Peach and Blueberry Cobbler
I also included blueberries in this dessert because I think they look pretty together and taste good together also. I went and picked some peaches this weekend and they were so juicy they almost melted in my mouth. I knew they would be good in this dessert. Plus, how can you go wrong with cobbler or crisp is another name you can use. Talk about a simple quick dessert, I forgot how easy these were to make. You can also modify the recipe to make more or less.
I am sure you will be seeing an apple recipe in the near future since we also picked apples at the same time.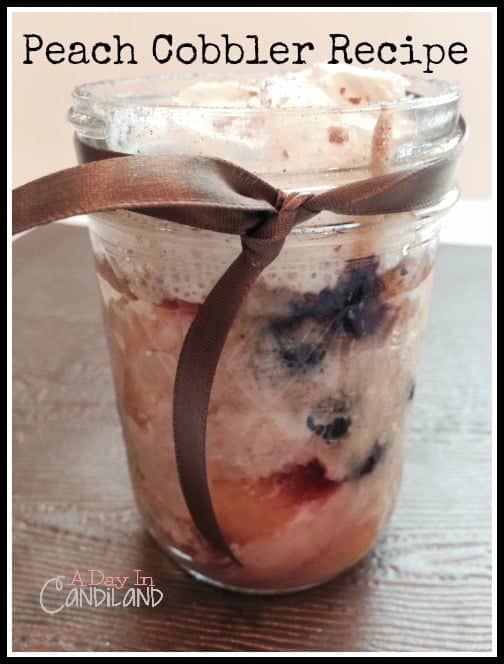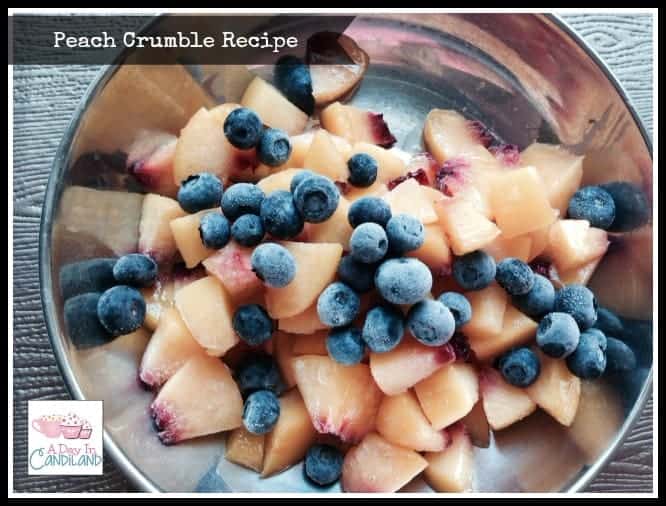 Peach Cobbler in Mason Jars
Ingredients
16 oz of peaches chopped
1 - 2 cups of blueberries
1½ cup of self rising flour
1 cup of brown sugar
1 TB of lemon juice
2 ts of Cinnamon
Whipping Cream or whipped cream
Instructions
Preheat oven to 350 degrees
Spray the inside of 6 - 8 oz jars with cooking spray, and place in a baking pan
Add the lemon juice to the fruit and stir until coated
Place the Peaches and or Blueberries in the jars equally
Mix all the dry ingredients and sprinkle on the top of fruit
Bake for 25 minutes
Mix up whipping cream and place a dollop on top and add a (optional) sprinkle of cinnamon on top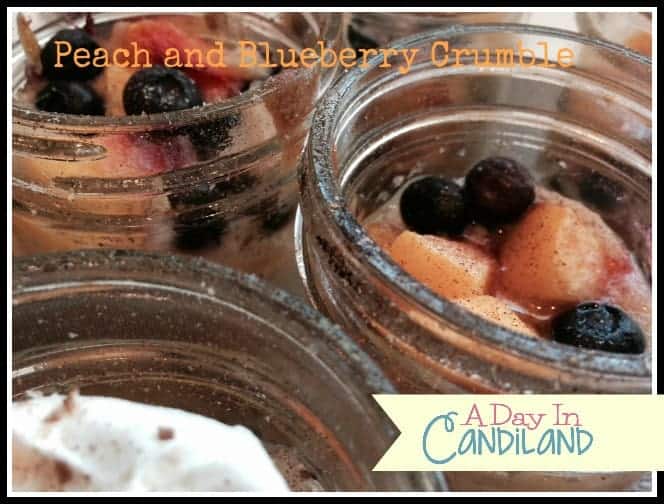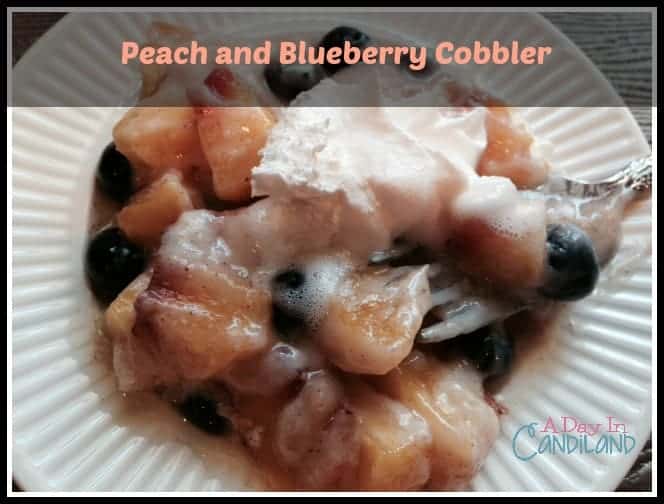 I hope you will take advantage of peaches and blueberries while they are in season and you can also use your frozen fruits and make this all year.  If you missed my Crockpot Nutella Crunch recipe  in a mason jar this week you can find it at It's a Keeper.
Try this Peach Cobbler  soon and save and pin the recipe for later.
Here are a few more recipes to visit.