Our Family Tradition Spaghetti Recipe

Our Family Tradition Spaghetti Recipe is one of those recipes that give me that great feeling of family every time I make it.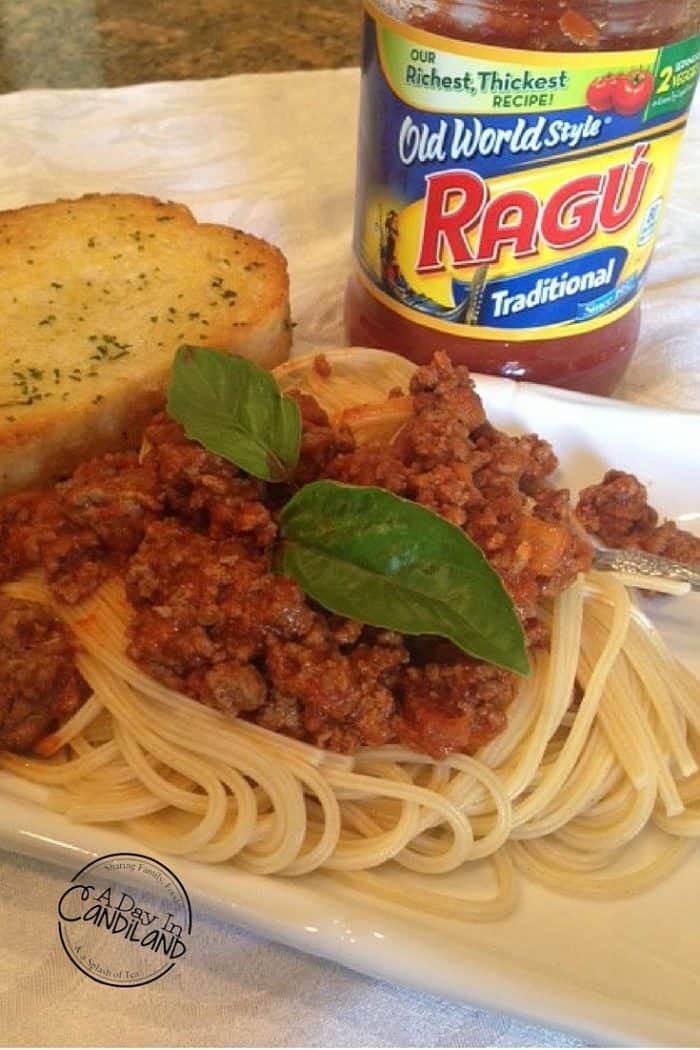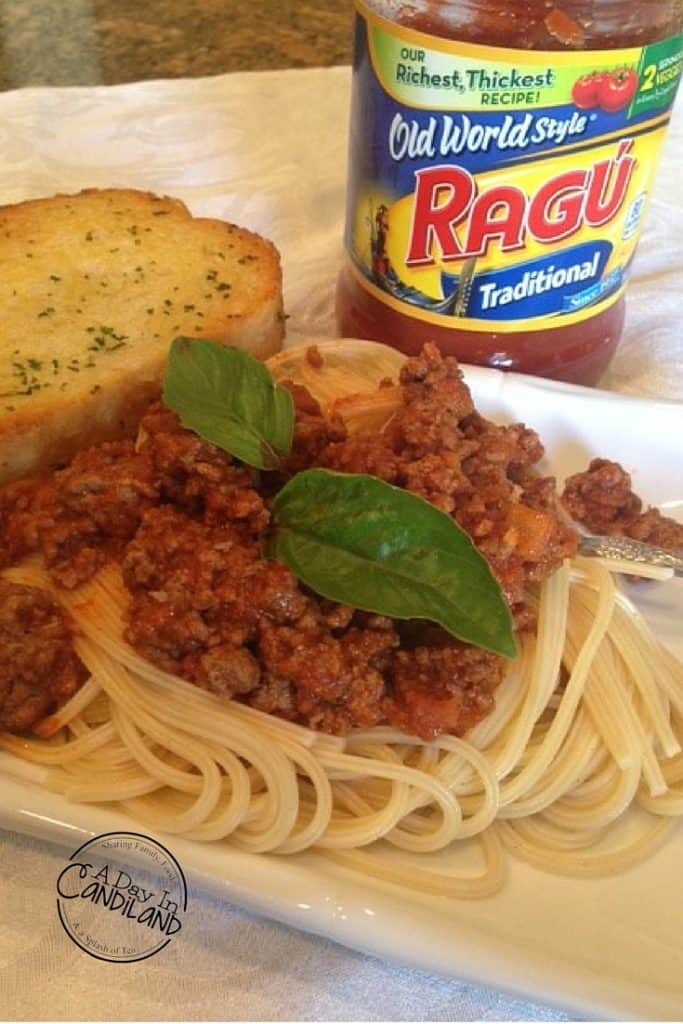 Meal time has always been important to me growing up. We always had dinner at the same time every night and Sunday dinner was always Supper around 2:00 pm. My mom wasn't the best cook and she didn't make any fancy meals, but it was the time we spent together. I want to pass that feeling down to my daughter.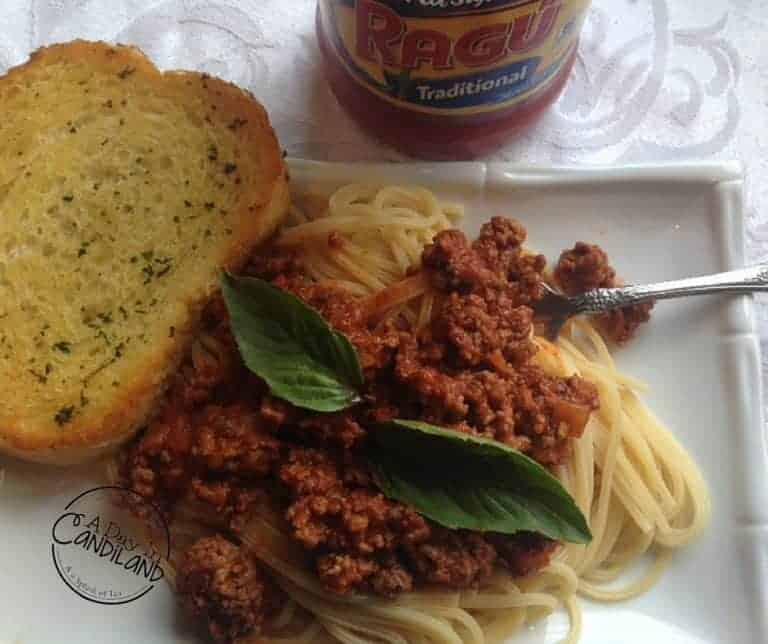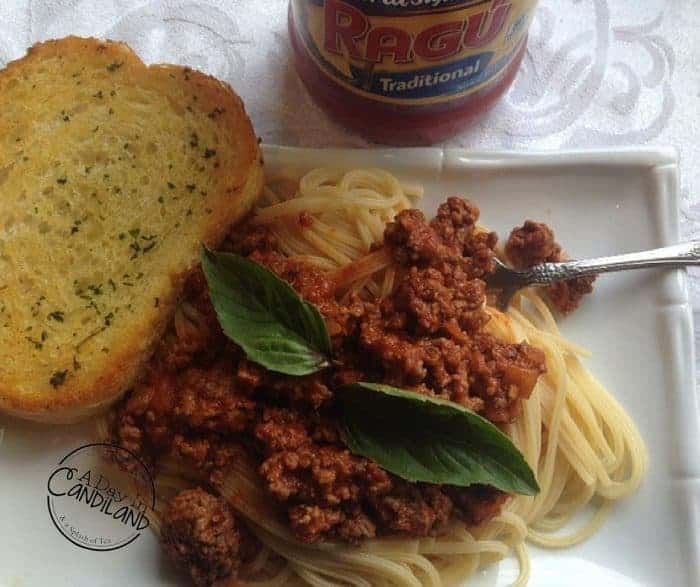 Sundays we either had a pot roast or our family tradition spaghetti recipe and garlic bread, made with Ragu Sauce.
My mom would put some onions in the skillet and saute them for a few minutes and then add a little fresh garlic with the ground beef. Then once it had browned she would drain it and then add the Ragu Sauce and let it simmer for about 30 minutes and add some fresh basil to make the plate look pretty. Just a simple meal, but it had long lasting effects. When ever I think of her spaghetti, I can actually smell and taste it.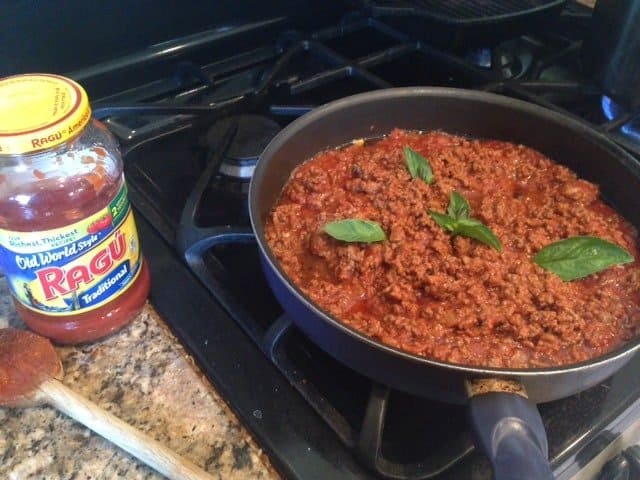 Our Family Tradition Spaghetti Recipe
Ingredients
1/4

cup

chopped onion

1 - 2

lb

of lean ground beef or ground turkey

1

ts

of oil for pan

1

Jar Ragu Old World Traditional Sauce

1

Box Spaghetti Noodles

Garlic Bread
Instructions
Saute the onions in some oil in a skillet, Add the ground beef and brown.

Drain and add Ragu Sauce and Simmer for 30 minutes.

In the mean time boil water and cook noodles al dente.

Add Basil Leaves optional.

Bake garlic bread.
Ragu was founded by a woman named Assunta Cantisano, who came to the US in 1914 from Naples. Later, during the depression, Assunta started selling her home-made tomato sauce to her neighbors, and pretty soon that turned into the company we know as Ragu #SimmeredinTradition.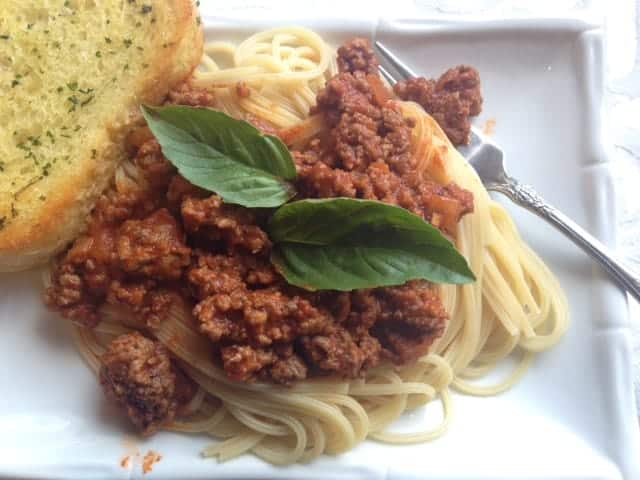 What is one of our family dinner traditions? Stop by our new Busy Moms Facebook Groups and lets connect.