These 25 Easy Dinner Casseroles are some of our favorite meals we make in our house. Most of them use only one pan and they feed your whole family and there are usually enough for additional meals.
Many can be made in under an hour and most of the work is done in the oven and did I tell you how delicious they are?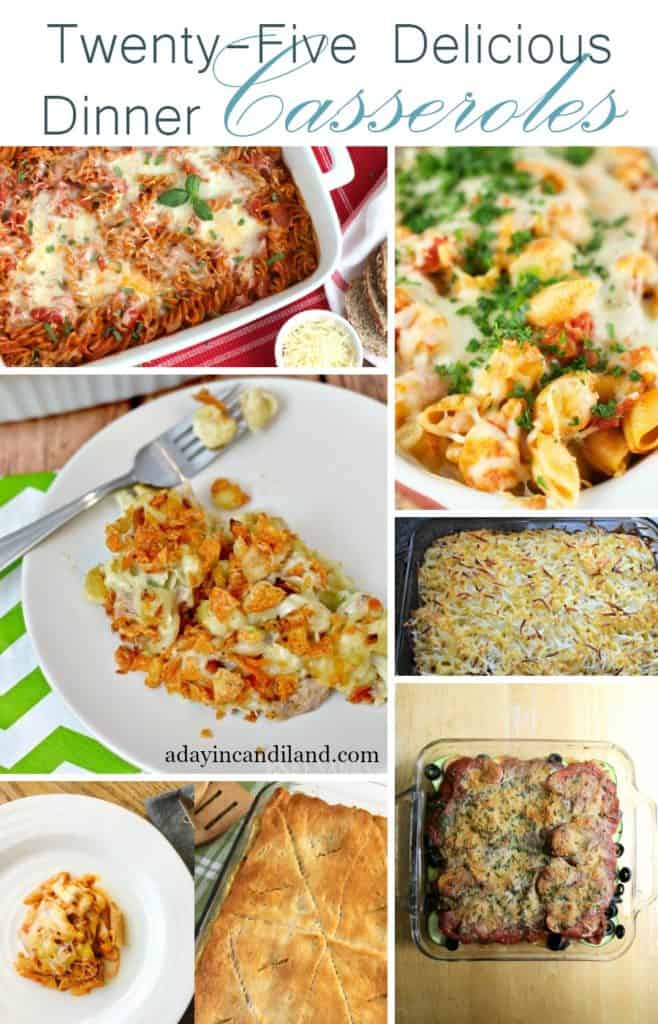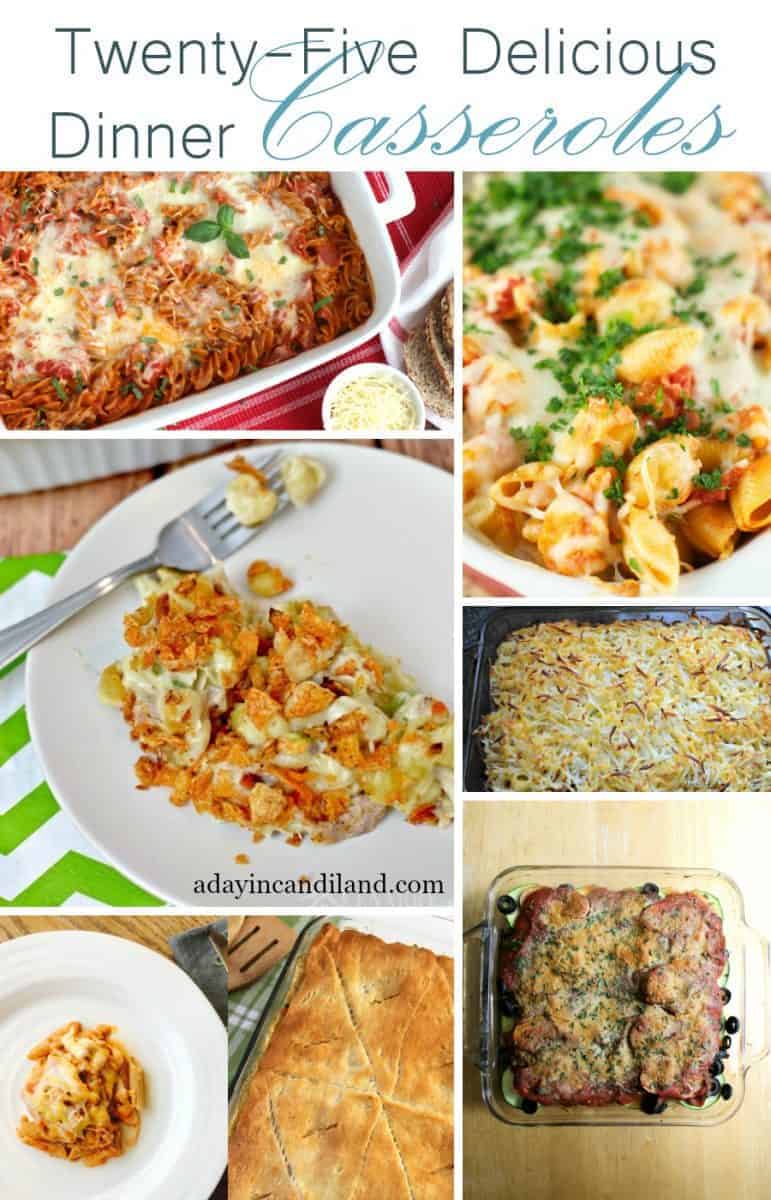 In our house, our three kids, my mother in law and hubby all are on different eating schedules! Can any of you relate? I used to imagine those southern family dinners, where everyone is home at 5:00 pm and they grab a glass of sweet tea and sit at the table for those wonderful conversations while I spend hours in the kitchen and set the table beautifully and enjoy our evening while they tell me what a wonderful meal it was. HAAAA
Did I get that from a dream or a movie? Because I don't think I have ever had one of those afternoons. I have mentioned before that my kids are spread out in age and my hubby owns his business, so I never know when he will be home. So I make dinner and hope someone will be home to eat it.
Quick and Easy Casseroles
I have had to adapt to this lifestyle and finding the perfect meals has been my challenge. These delicious casseroles are made with Chicken, Tuna, Pasta, Hamburger, Veggies, Turkey, Ham and more. So many different flavors to choose from, perfect for a variety of tastes.

The best thing about making casserole dinners is all the ingredients are in one pan. There is less to clean up, but you still have lots of flavors from the variety of ingredients.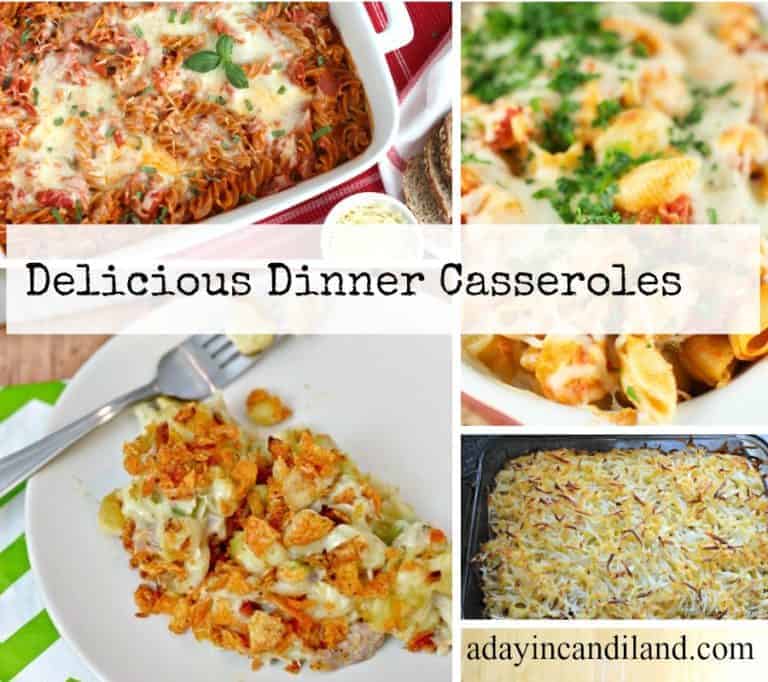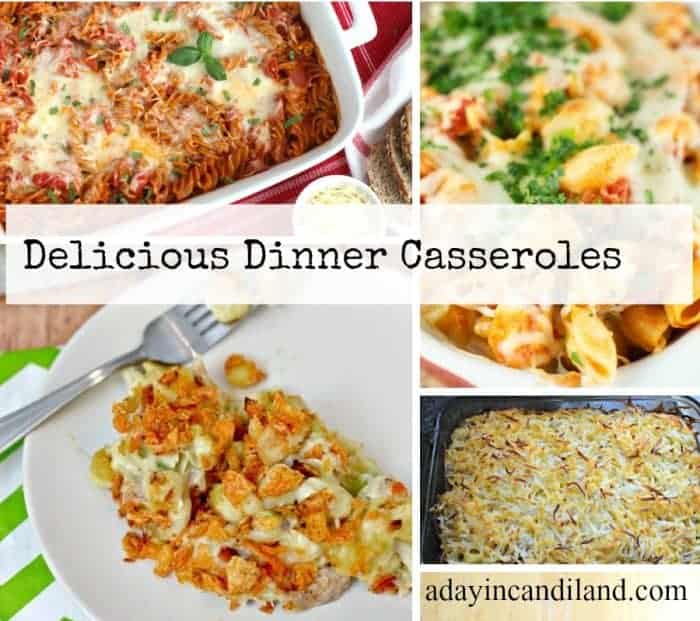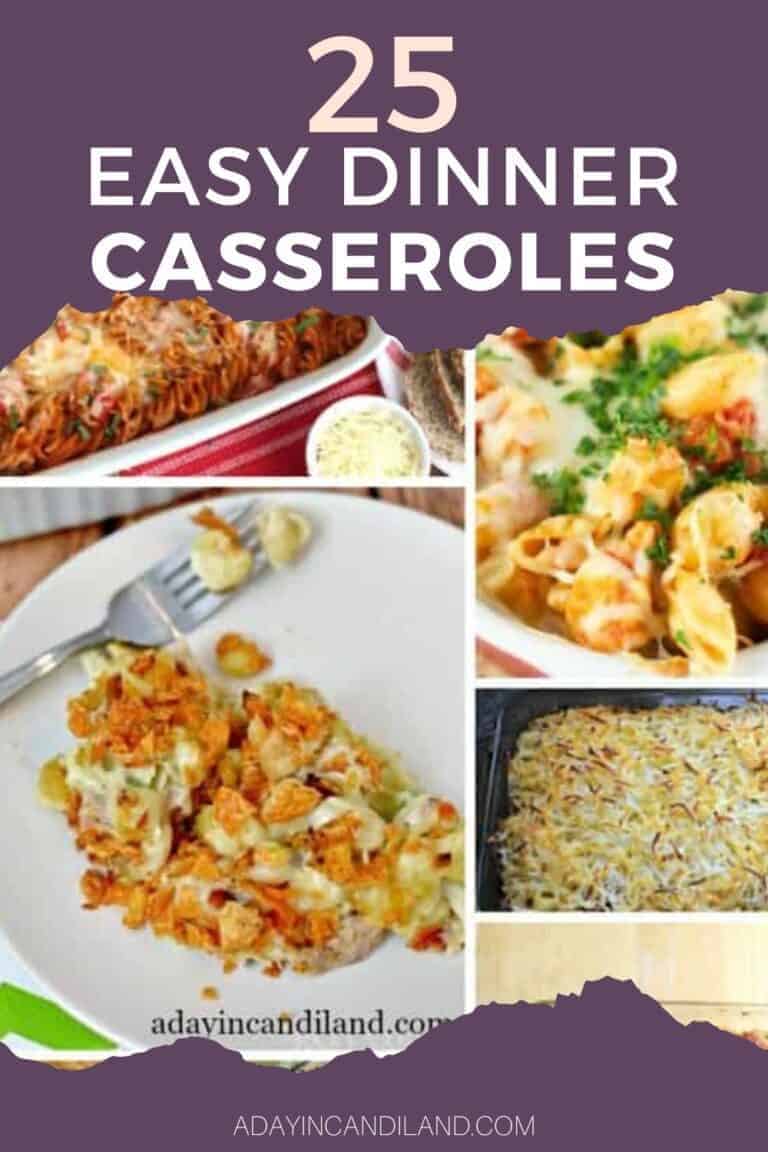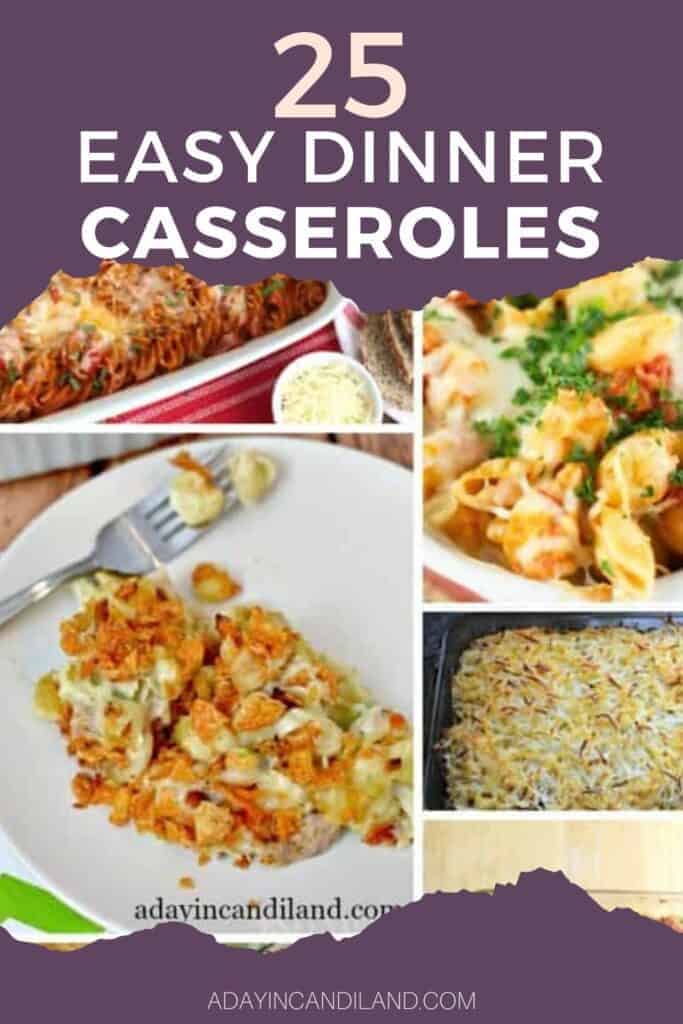 If you love these 25 easy dinner casseroles you will love this breakfast quiche. I also have some wonderful Freezer meals you can try and don't forget dessert.