These 10 Easy Meals for Busy Moms will be a welcome addition to your busy schedule.
The lazy days of summer are coming to an end and it's time to settle back into a more normal routine. For a lot of us moms, those routines are crazy busy. So busy that sometimes there just isn't time to sit down and eat dinner much less cook it. So get your meal planning calendar out and lets get going.
10 Easy Meals for Busy Moms
Don't worry though, five of my best blog friends and I have put together this great collection of easy dinner ideas that are easy, fast and family friendly. These recipes will help you avoid the pizza delivery guy and make a wholesome, delicious dinner even on the busiest nights.
I also like to start my meal planning as we head into fall. That helps save on money and time. This 10 easy meals will get you started, just print off the recipes and be sure to share on pinterest and facebook.
[Tweet "Get these 10 easy meals for busy moms recipes today. "]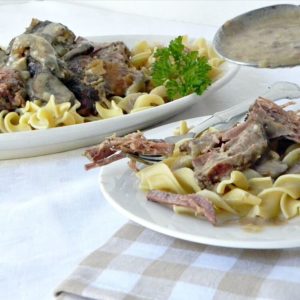 Easy Slow Cooker Pot Roast with Mushroom Gravy
Lasagna Pasta from Jonesin' For Taste
Korean Beef Rice Bowl from The Kitchen Wife
Skillet Meal: Beefy Mac and Cheese from A Day In Candiland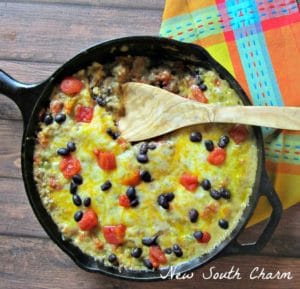 Easy Enchilada Casserole from New South Charm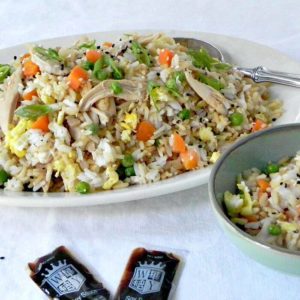 Chicken Fried Rice from Feeding Big
Easy Southwest Crockpot Chicken from The Kitchen Wife
Honey Lime Salmon from Jonesin' For Taste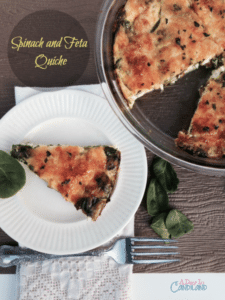 Spinach and Feta Quiche from A Day In Candiland
Slow Cooker Chicken Tacos from New South Charm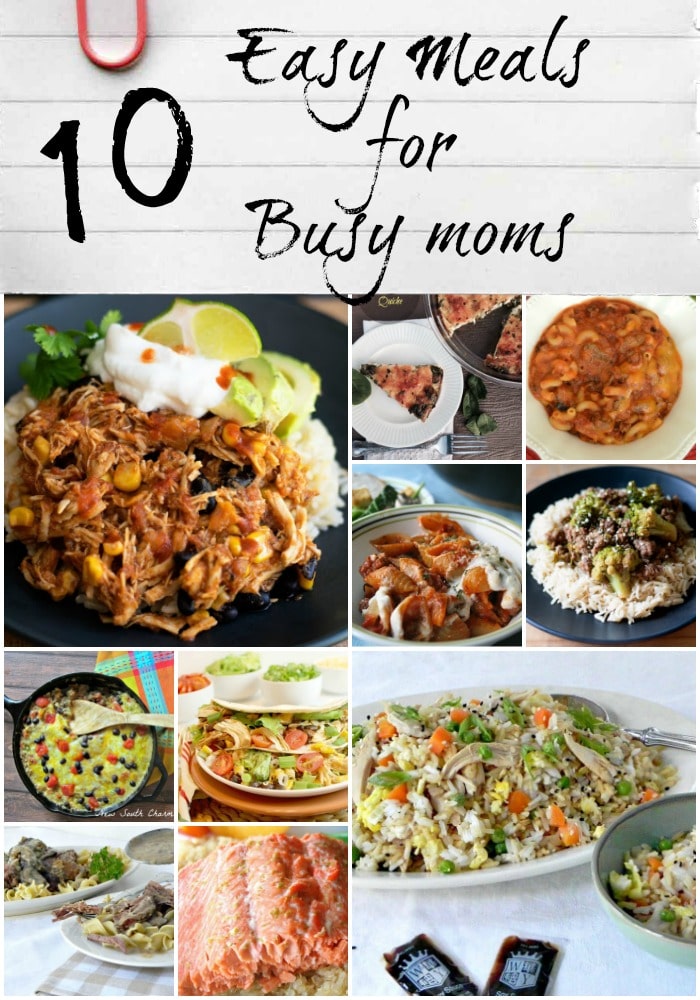 If you like these recipes for busy moms you will love these dessert recipes.
Free Menu Planning Cheat Sheets
Subscribe to get our latest recipes, budgeting and encouraging tips and receive our Free menu plan cheat sheet with 7 days sample recipes for Free.