These 16 Easy Pumpkin Dessert Recipes are a great addition to your Fall Food Flavors this season.
It's almost October and you know what that means. Pumpkin this and pumpkin that. All the pumpkin recipes you could ever want are right at your fingertips. You can find mixes in the stores and ready-made things also. You can also see try some of my other pumpkin recipes here.
But if you want to make some deliciousness you probably will go onto your favorite blogs, or Pinterest and find something to whip up in a snap. There were so many recipes, it was hard to choose my favorites to share with you. I will be doing my other fall favorite soon including some apple recipes.
When Fall comes around, do you dream of sweaters, scarves, boots and Pumpkin Spice Lattes? Well, get out your favorite fall clothes and print off some of these pumpkin dessert recipes and enjoy a little pampering today.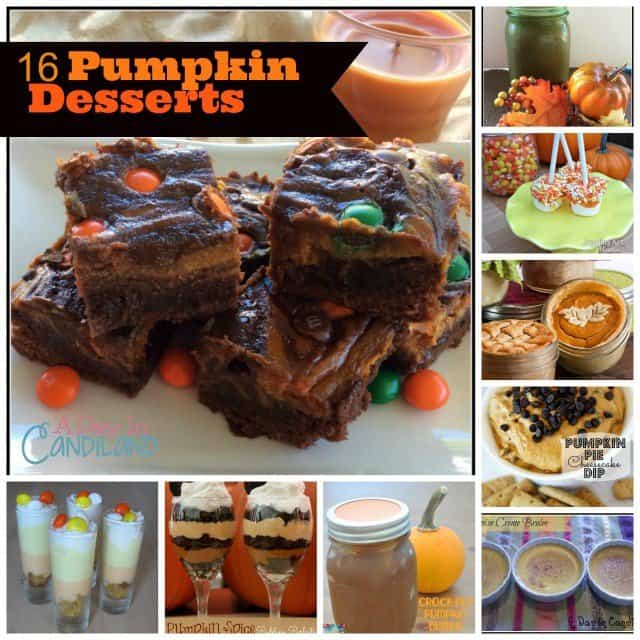 Easy Pumpkin Dessert Recipes
I hope you get your pumpkin fix with some of these Easy Pumpkin Dessert Recipes. Let me know what your favorite Recipe is in the comments.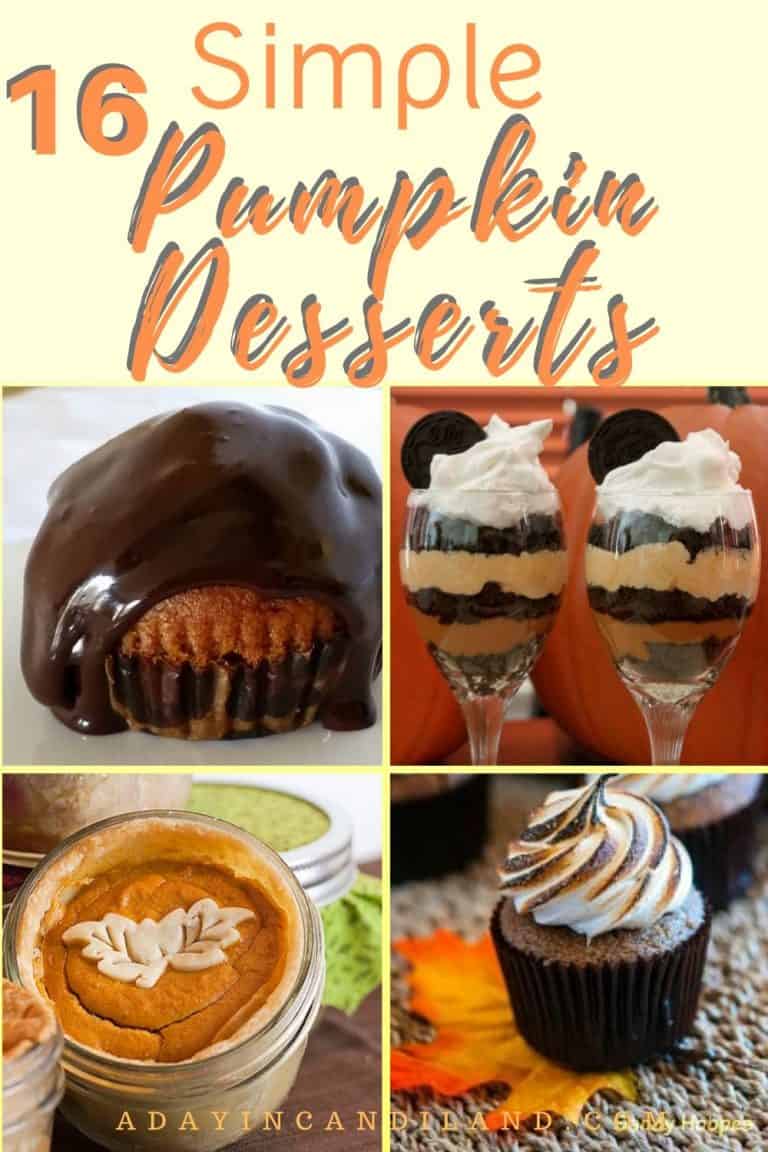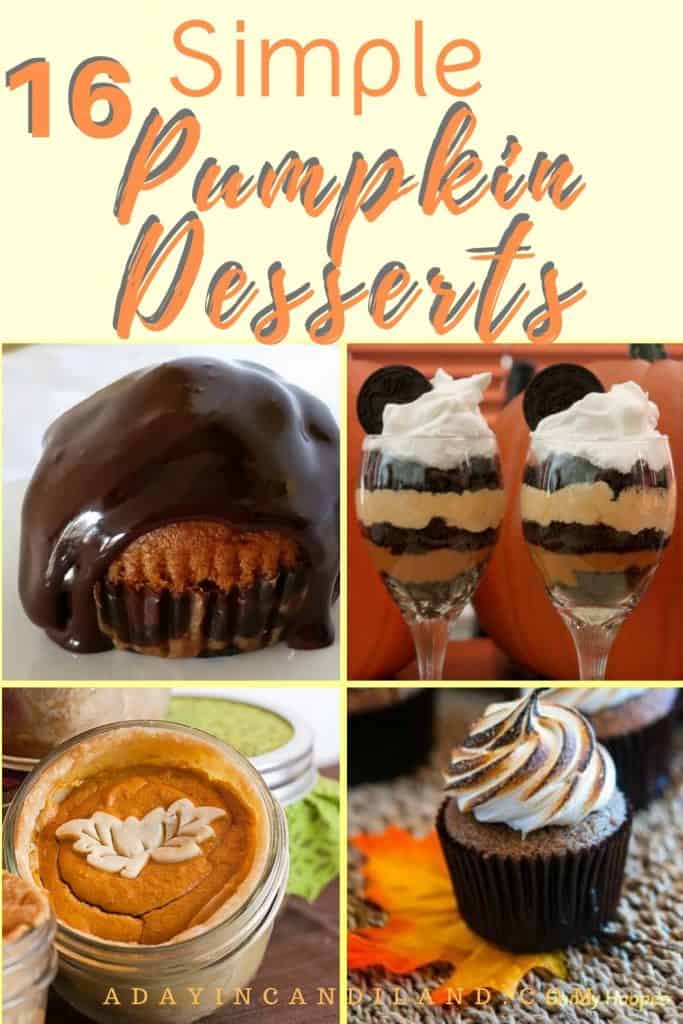 For More Fall Food and Easy Dessert Recipes try these: