Deep Fried Tortellini with Homestyle Ragu sauce is one of my favorite new appetizers. Our family loves Italian style food, especially when I don't have all day to make my famous sauce and I can use one of the New Ragu® Homestyle Sauces. 
Deep Fried Tortellini with Homesyle Ragu Sauce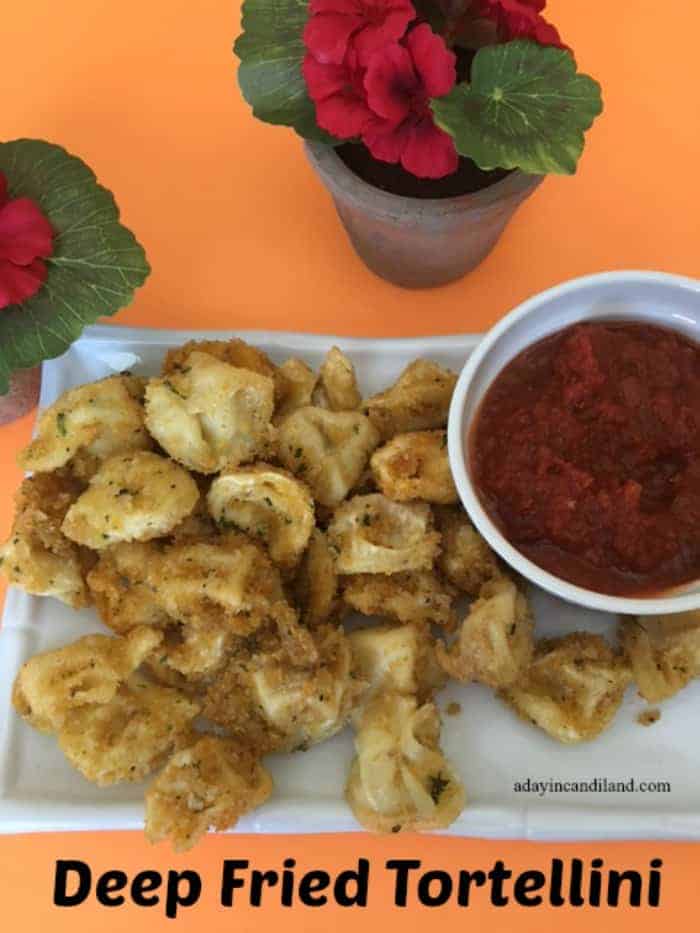 Since we have 6 under one roof, and all different ages, sometimes it hard to get everyone around the table for a great Sunday dinner. That's when I make these Deep Fried Tortellini Appetizers. I can make them during the week or on Saturday while the family is running in and out of the house and they can sit down and have a mini meal and I get all the gratitude for making a quick dish that they can sit and enjoy for a short time. It even makes them stay a little longer at the table.
The new homestyle sauces are Ragu's thickest sauces and boldest flavors yet. The ingredients are peeled, chopped, and simmered with a special blend of herbs like basil, fennel, and oregano. There are no artificial colors, artificial flavors or high fructose corn syrup.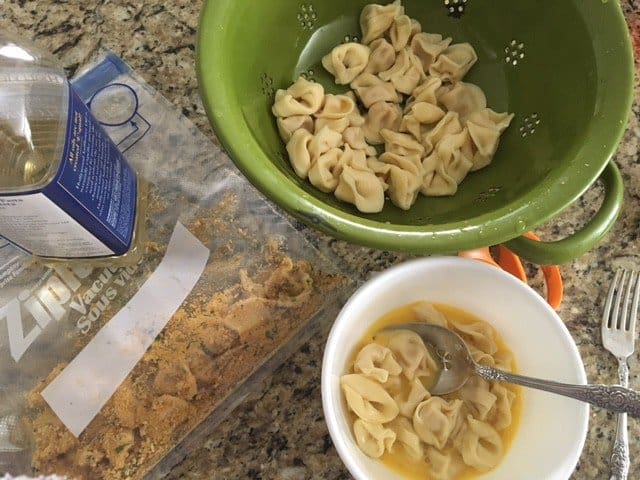 I start out with some fresh refrigerated cheese tortellini and a flavorless cooking oil. I dip the cooked tortellini in egg while the oil is heating and  then add it to the remaining combined ingredients in a large bag. Then once the oil is heated I can dip the tortellini in the pan.
Once they are cooled I set up a bowl with the New Ragu Homestyle Sauce for dipping. You can also pour some of the sauce on them. This is one of their thickest sauces and you can tell because it hugs the pasta.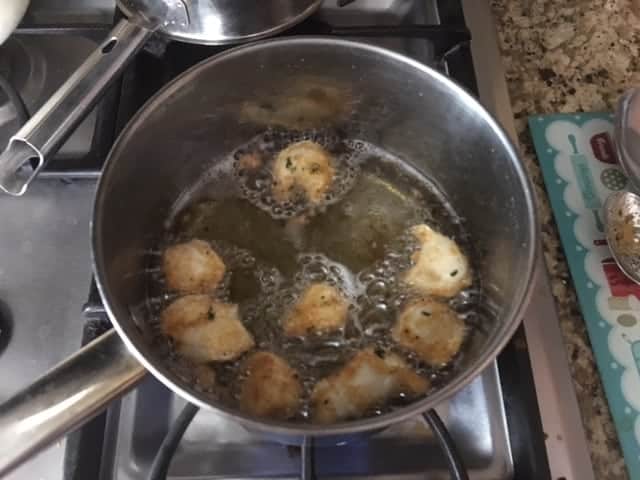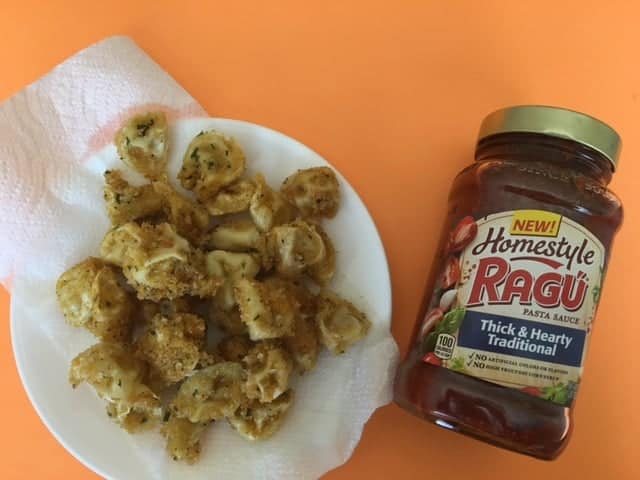 Deep Fried Tortellini Recipe
Deep Fried Tortellini with Homestyle Ragu Sauce
Ingredients
1 16

oz

package of fresh refrigerated cheese tortellini

1/4

cup

bread crumbs

1/4

cup

cornflake crumbs

Dried Parsley

Oil for deep frying

salt and pepper

1

Jar RAGU Homestyle Sauce

2

eggs beaten
Instructions
Cook Tortellini according package directions, Rinse and allow to cool.

In a large resealable plastic bag, combine bread crumbs, cornflake crumbs, parsely, salt and pepper.

Heat oil in a deep fryer or skillet over medium heat. In small batches dip the cooled tortellini in egg and place in resealable bag and shake to coat. Set aside and wait for oil to heat.

In small batches place the breaded tortellini in oil until golden brown about 5-7 mins..

Dip in Sauce or mix in sauce to enjoy.
Be sure to click here to find more delicious recipes from Ragu, and see my previous Ragu Recipe also.