Take a look at 7 of the best tea advent calendars 2021 that would make a perfect chocolate alternative calendar for any tea lover.
With Christmas and holidays around the corner, thoughts turn to advent calendars, gift-giving, and seasonal activities.
There's something for everyone – even for us tea lovers!
Every year, tea companies bring out updated tea advent calendars and this year offers an exciting range. From tea bags to loose tea, traditional teas to limited edition Christmas themes, there is something for everyone.
This year, I have saved you time researching different tea advent calendars and instead, have put together 6 of the best tea advent calendars in 2021. Each tea has its 24-day category from largest quantity to best budget buy, so you can choose the right tea advent calendar for you in a matter of clicks.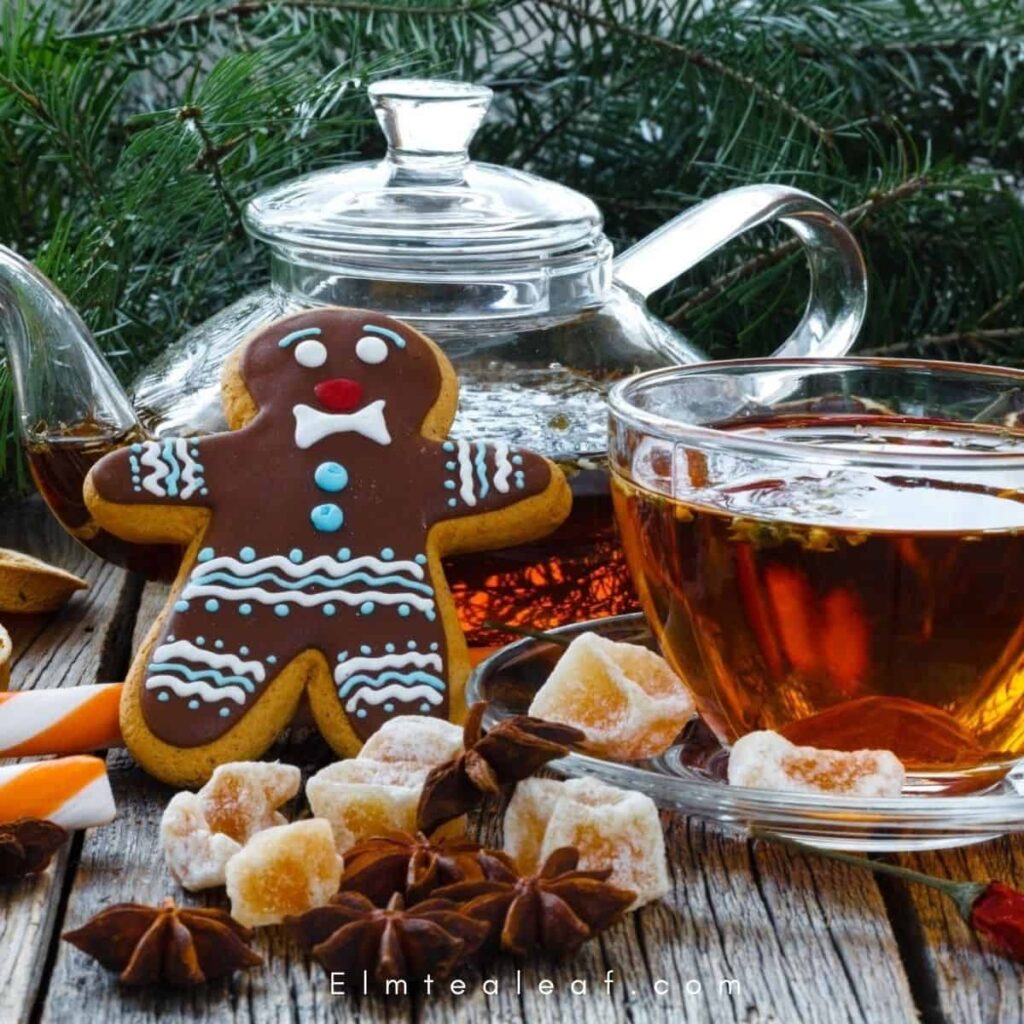 Here are the 6 Best Tea Advent Calendars 2021:
Best for Organic Tea
English Tea Shop Ornament Puzzle Calendar 2021
Organic White Ornaments Advent Calendar Puzzle – 25 Loose Leaf Tea Pyramid Bags – 13 Different Flavours, Includes a gift Tea Spoon with Ornament.
Flavors Include Gingerbread treat, Ghostly Green, Irish Holiday, Festive Spice, Super Star Anise, Tropical Lemongrass, Happy Holiday, Post Party Refresh, Chai Charge, Peachy Keen, Spooky Spice, Peppermint Candy, Winter Warmer.
Summary:
Mostly a mix or organic black, green and oolong tea
Gift it to a loved one or treat yourself
5 inch Christmas Charm Tea Spoon
This is the must have for your Christmas countdown
Purchase the English Tea Store Advent Calendar Puzzle Here.
Best For Budget
Days of Christmas by Pukka
The best for being budget-friendly without compromising on taste is Pukka's 2021 tea advent calendar. This advent calendar is displayed in a bold Christmas tree green with brightly colored tea packets. It unfolds into a large wall calendar to display each tea.
Pukka's advent calendar contains 24 herbal teas which are each individually wrapped to remain fresh. Organic herbal, fruit and green tea flavors are included such as:
Tulsi Clarity
Peppermint and Licorice
After Dinner
Vanilla and Manuka.
This tea calendar makes a perfect gift option or an affordable calendar for you to enjoy with your favorite herbal-flavored teas.
Summary
24-day tea advent calendar
24 herbal teas included
Each tea is individually wrapped
Purchase the Pukka Tea Advent Calendar 2021 here.
Best For Loose Leaf Tea
Advent Calendar 2021 by Vahdam
If you prefer loose leaf tea rather than tea bags, then Vahdam's Advent calendar 2021 is the choice for you.
Vahdam's tea advent calendar this year is truly festive. Offering a beautiful red and green package filled with individual numbered red boxes each containing a green and gold caddy.
The caddies each enclose two servings of loose leaf tea, with 24 flavors in total. Each tea has been handpicked in India to provide you with authentic flavors of green, herbal, chai, and seasonal blended teas such as
Lemon spiced
Sweet cinnamon
Chamomile Mint
Chocolate vanilla.
Summary
24-day advent calendar
24 varieties of loose leaf tea
2 servings per tea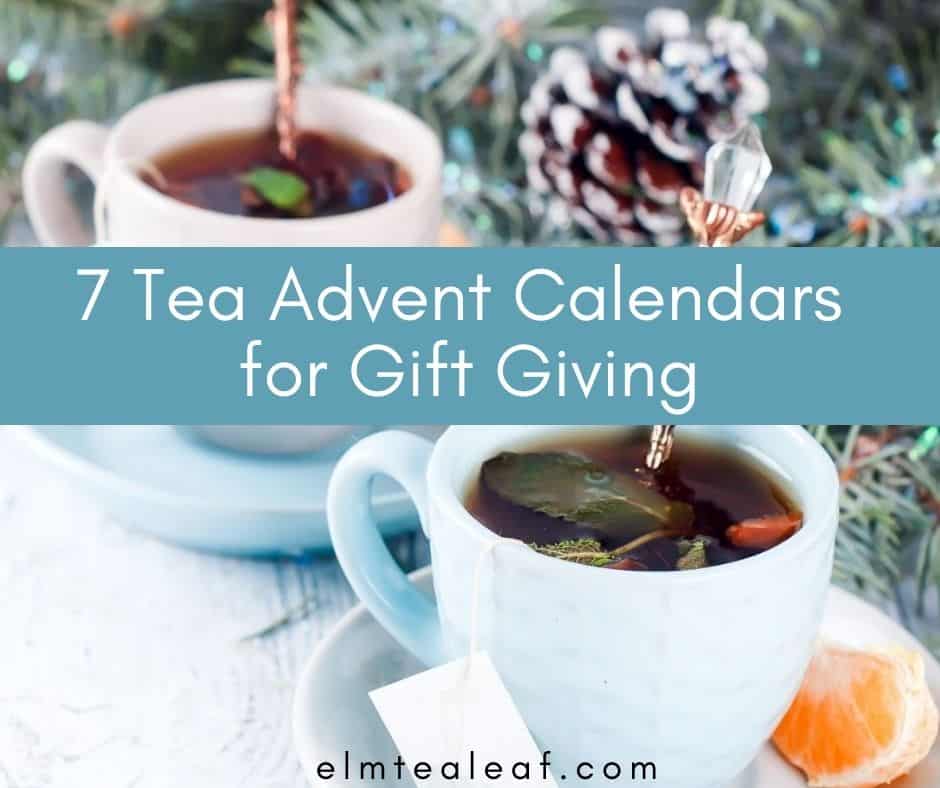 Best For Matcha Christmas Themed Teas
24 Days of Tea by DavidsTea
DavidsTea's advent calendar this year is well presented to grow your seasonal spirit in the lead-up to Christmas.
The box is decorated with a green Christmas tree and gold writing, opening with double doors to reveal 24 neat pull-out Christmas draws.
The individual boxes are colorfully decorated and reveal a small tin containing 1-2servings of tea. There are 24 flavors of festive-themed teas in total including:
Earl Grey
Chai
Mojito
Pumpkin Pie
Summary:
24-day advent calendar
23 teas in total limited edition
Individual tins of loose tea to keep tea fresh
Subscribe to their email list to receive free shipping on your first order
Purchase the DavidsTea Matcha Advent Calendar here.
Best For Vegan-Friendly
Tea Advent Calendar by Bird and Blend Tea co.
For the most eco and vegan-friendly option, it has to be Bird and Blend Tea Co. tea advent calendar.
Their products are 100% plastic-free including all their packaging. Decorated with festive colors of bold blue, green, and red, this simple yet tasteful advent calendar is ideal for those more eco-friendly or looking for a fully vegan option.
Bird and Blend Tea co. offers 48 tea bags per advent calendar in either regular or caffeine-free. Each tea selected has a Christmas theme including:
Christmas Cranberry Pie
Mulled Cider
Hazelnut Rocher
Panettone
Mistletoe and Wine
There are 2 tea bags provided for the 24 days leading up to Christmas with each individually wrapped for freshness.
Alternatively, Bird and Blend Tea Co. also offer 12 days of Magical Matcha advent calendar with 12 5g tins each containing 2 servings of Matcha tea such as:
Ice cream matcha
Gingernut matcha
Nordic berry matcha
Summary
24-day advent calendar
48 tea bags provided
Eco-friendly packaging
Vegan-friendly tea
Order your Bird and Blend Tea co. Advent calendar here.
Best For Gifting
24 Reasons to Smile, Tea Bag Advent Calendar 2021 by T2 Tea
The best tea advent calendar for gifting to friends and family is the 24 Reasons to Smile by T2 Tea.
Their advent calendar is bright and bold with a lovely theme of bringing people together. It opens up like a book would revealing individual windows inside.
Each window contains an individual teabag, with 24 flavors in total including:
Chai
Lemongrass and Ginger
Christmas Breakfast
Sticky Date Delight.
If your loved ones prefer loose leaf tea then don't worry – there's something for them too! T2Tea also offers an alternative loose tea advent calendar with the same colorful community feel as their teabag calendar.
Summary
24-day advent calendar
Either 24 teabags or 24containers of loose leaf tea
Festive-themed
Purchase this tea advent calendar as the perfect gift for a tea-loving friend or family member.
Most Loved Tea Advent Calendar
Never mind the chocolate, the finest way to celebrate each December morning is with a cup of Fortnum's tea from our beautiful Tea Lovers Advent Calendar. Filled with a collection of our best and brightest brews in silky bags, this calendar makes a tea-rrific countdown to Christmas. Bottom's up!
Green Teas flavors include Lavender, Earl Grey, Mint, Strawberry, Vanilla, Rose, Cinnamon, Lemon.
Summery:
Fortnum & Mason Christmas Tea Lover's Advent Calender
Include: 1. Rose Pouchong 2.Moroccan Mint 3. Camomile and Bee Pollen 4. Rhubarb, Raspberry and Nettle Infusion 5. Countess Grey 6. Assam TGFOP 7. Christmas Spiced Black Tea 8. Plum, Apple and Cinnamon Infusion
Earl Grey 10. Rose Pouchong 11. Breakfast Blend 12. Elderflower, Strawberry and Rose Infusion 13. Royal Blend 14. Royal Blend 15. Liquorice, Mint and Lemon Verbena 16. Genmaicha 17. Assam TGFOP
18. Vanilla Nougat Flavour Black Tea 19. Gin & Tonic Flavour Green Tea 20. Darjeelign FTGFOP 21. Christmas Spiced Green Tea 22. Apricot, Honey and Lavender Infusion 23. Lemon Curd Flavour Green Tea 24. Chai
Purchase your Fortnum and Mason Advent Calendar Here.
These 7 tea advent calendar options offer something for everyone. Whether you prefer loose leaf tea, herbal tea, or even Matcha, you are bound to find an advent calendar from this list that will put you in a festive mood in the run-up to Christmas.
More Popular Articles: