Black tea, herbal tea, caffeine-free, loose leaf or bagged, tea subscription boxes have something for every tea enthusiast!
I have enjoyed drinking tea my whole life. The fresh taste and the aromas relax your mind and body instantly. There is nothing better than brewing tea and settling into a good book.
But with so many different flavors, brands, and styles to choose from, it is difficult to know where to start.
So why not consider a subscription box?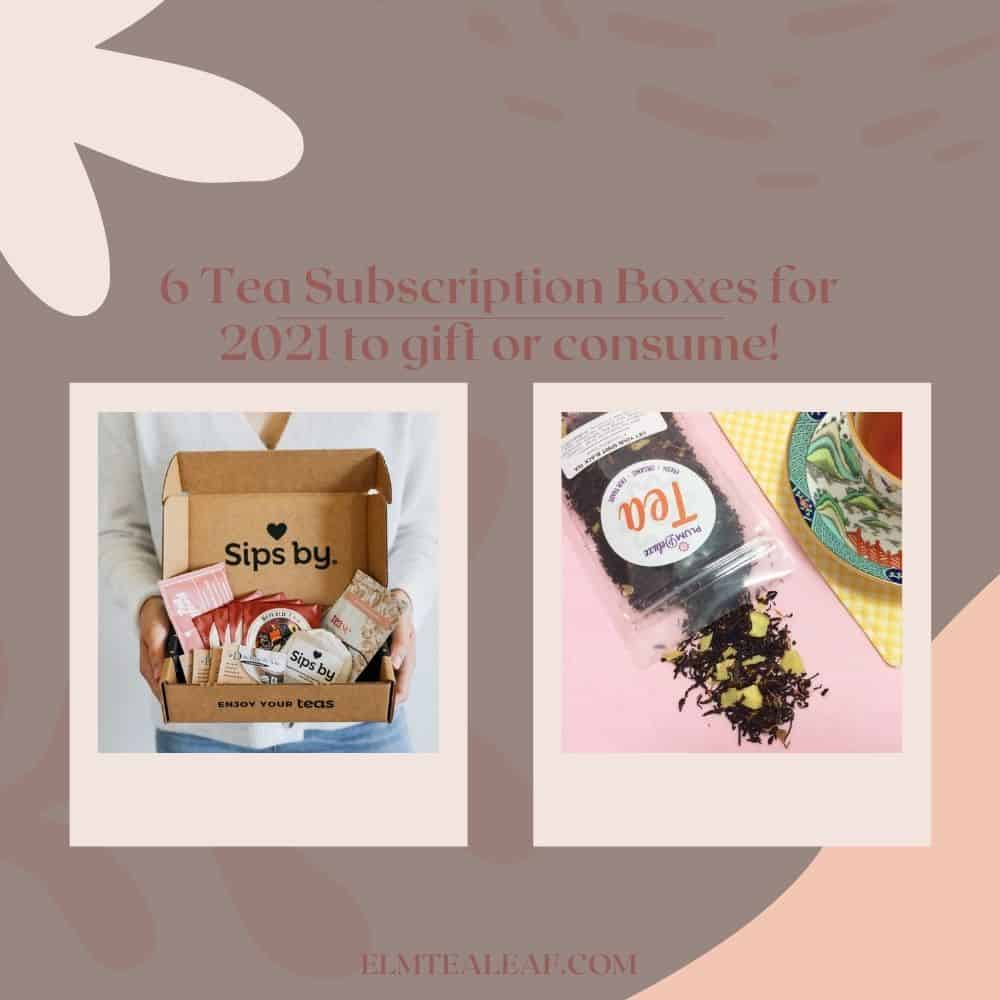 This list takes you through 6 of the Best tea subscription boxes in 2021. Not only are they affordable, but also a great way to taste test a range of blends from all over the world before committing to a larger order or your favorite teas.
So stick the kettle on, brew your favorite tea (peppermint for me please), and dive into this post to find out the best tea subscription box for you this year.
Read a review of Seven Sisters Scones
Best for Popular Brands: Sips By
Sips By is a female-founded company based in Austin, Texas. They specialize in providing tea lovers with a range of loose-leaf or bagged teas by partnering with over 150 tea brands worldwide.
Each subscription box contains 4 different tea brands such as Stash, Pukka, Vahdam India, or DavidsTea. You can personalize your own box with your favorite teas with each box containing at least 16 cups worth of tea each month. You can get two servings out of many of the teas also.
Along with your flavored teas, each box contains:
Biodegradable tea filters
Steeping guides
15% discount for the rest of the shop
MY SIPS Learn page which is an online members-only area containing recipes and lessons for creating your own teas.
If looking to order a tea subscription box with Sips By, be sure to subscribe to their email list and receive a 10% discount code off your first box.
Sips By tea subscription boxes start from $16 per month and are cheaper when subscribing to longer subscription options. It is also free shipping for customers within the U.S.
Order your Sips By Tea Subscription Box here.
Best for Original Flavors: Plum Deluxe
This tea company specializes in creating its own loose-leaf tea blends. Plum Deluxe is a small family-owned business based in Portland, Oregon. They create the tea blends themselves that are all free from hidden sugars, sulfites, and GMOs. Their teas are also vegan, dairy-free, and gluten-free.
Previous tea blends have included:
Spicy lemon chai
Raspberry earl grey black
Pomegranate jasmine white
Orange mint honeybush
Their most popular tea subscription box is from $10 per month. This includes:
One blend of loose-leaf tea equating to around 15-20cups of tea
A second sample of tea
Steeping instructions and recipes
Online private community
Free Shipping
Exclusive discounts
Plum Deluxe also offers a smaller and larger monthly tea subscription box.
When you subscribe, you gain access to a 20% discount and free shipping to use in their online stores. Don't forget to subscribe to their email list to gain a 12% coupon to use in their stores also.
You can order your Plum Deluxe tea subscription box here.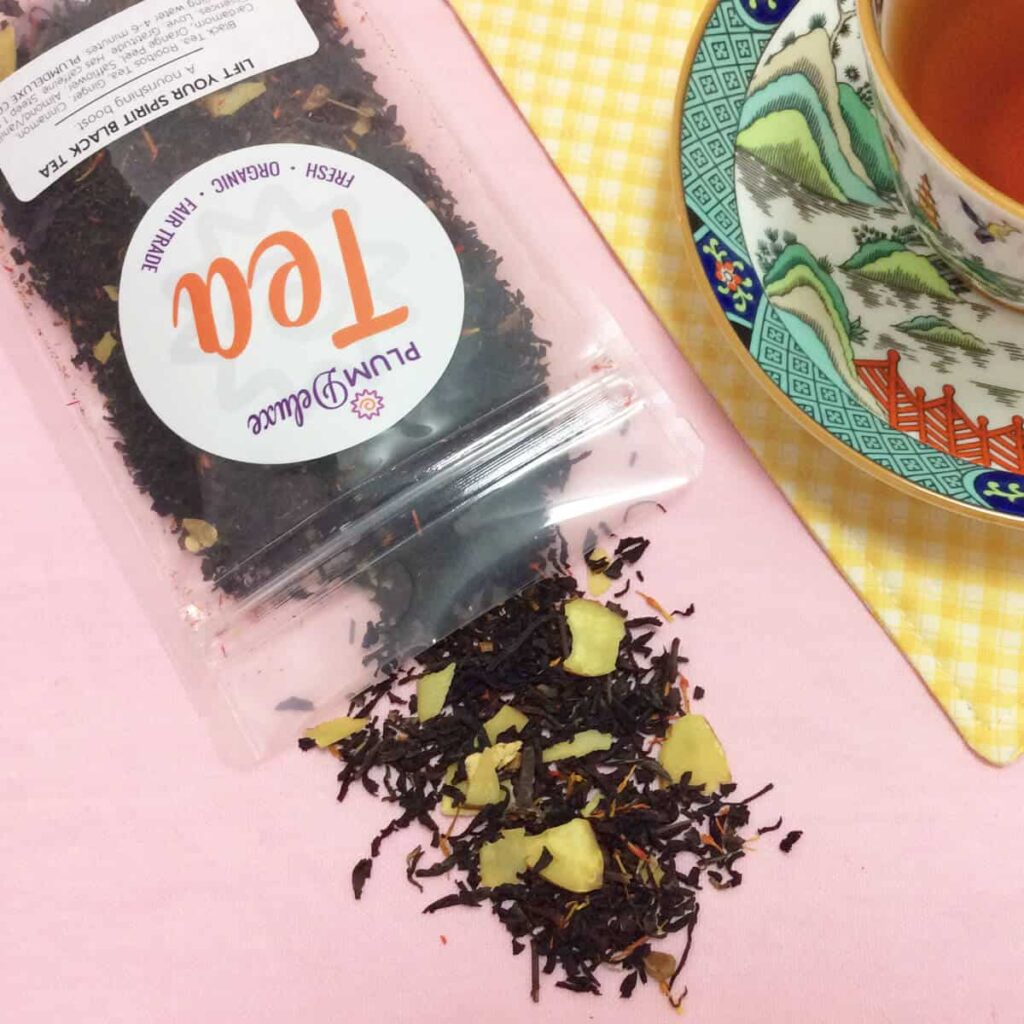 Best for in the UK: Bird and Blend
Bird and Blend is a UK-based tea subscription box company. They specialize in offering loose-leaf tea that is eco and vegan-friendly.
This small company has a family ethos and creates its own loose-leaf tea blends for its online and in-person stores.
Bird and Blend's tea subscription box is available in three different options:
Regular
Caffeine-free
Allergen box
Each box contains 3 different loose-leaf tea blends a month, equating to approximately 30cups of tea. They also incorporate Indie artist cards supporting local artists, and a free teaspoon and tea sac within the first month.
Previous flavors have included MojiTea, Mango Tulsi, Banana Bread Chai, and Candy Floss.
Bird and Blend's subscription box is £9 per month and offers additional customization options with tea swaps or add-ons.
To order your Bird and Blend's Tea Subscription Box click here.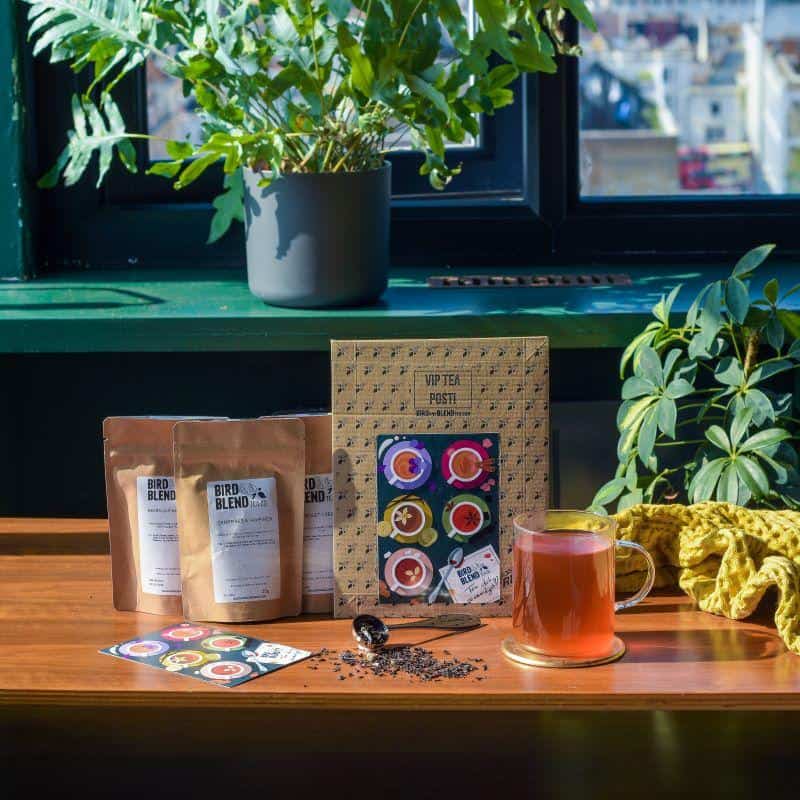 Best for Budget: Dollar Tea Club
Our cheapest tea subscription box of 2021, the Dollar Tea Club starts from just $1 per tea.
This company sources over 40+ loose-leaf tea blends from 5 countries around the world. They pride themselves in sourcing teas ethically and with no artificial flavors.
Dollar Tea Club offers 3 different core subscriptions:
The Explorer
This is a great introductory subscription at just $3 per month. Dollar Tea Club provides you with 3 new blends to try that provide approximately 2-3cups of tea for each blend.
The Sensei
At $14.70 per month, this tea subscription offers a 50g pouch of loose-leaf tea along with monthly samples, 3 honey stix, 10 tea filters, and a free infuser with your first order.
The Sommelier
If you aren't sure which tea subscription option is right for you, then this build-your-own pack is the one to buy. Simply tick how much tea you drink, and Dollar Tea Club builds the perfect-sized subscription box for you.
Order your Dollar Tea Club Subscription Box here.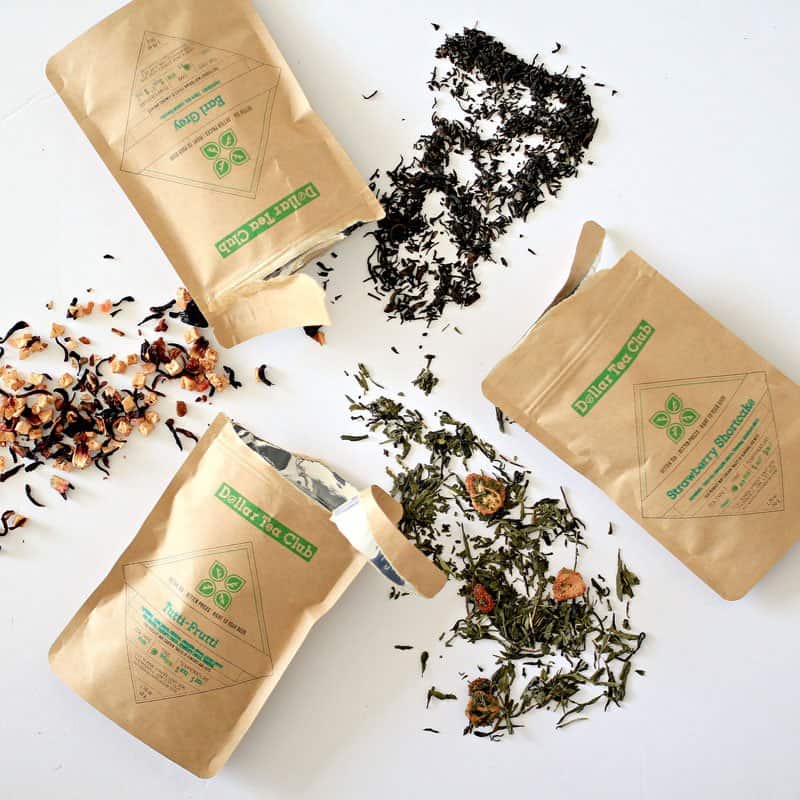 Best for Variety: Tea Runners
Tea Runners offers 4 different options of tea subscription boxes each month:
Tea Runners Original Box: Most popular option and includes a range of flavors and types of tea
Pure Tea Box: Only includes high-grade pure teas of black, green, oolong, Puerh, yellow and white teas
All Black Tea Box: for the black tea enthusiast this box includes pure black tea, blended black tea, and flavored black tea
Herbal Tea Box: only includes caffeine-free herbal teas such as camomile, peppermint, and honeybush.
Each box consists of 4 loose-leaf tea flavors at 1oz per pouch providing approximately 30-40cups of tea per box. Their teas are selected from 350+ loose-leaf teas from around the world.
Teas come with notes and steeping instructions on how to use and you also gain a discount of $5 on your first box when subscribing.
Tea Runners are available globally with free shipping to the U.S. and Canada and only $8 for international shipping.
Their subscription boxes range from $21.25 to $30 per month and they do have options of ordering bi-monthly or tri-monthly instead.
You can order a tea subscription box with Tea Runners here.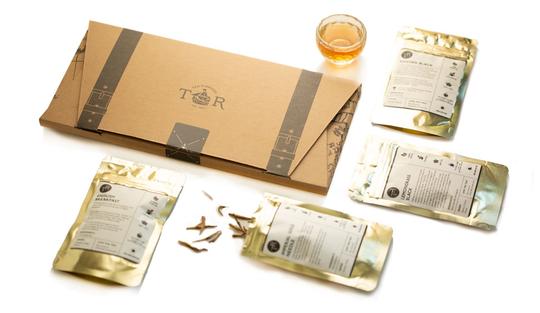 Best for Seasonal: Old Barrel Tea
The final and most expensive tea subscription box option for 2021 is from Old Barrel Tea.
Their seasonal tea club box is $40 per season and is shipped out in March, June, September, and December.
Old Barrel Tea supports small farmers around the world with most of their tea blends originating from Yunnan.
Each subscription box consists of 6 favorite blends with tea club members trialing new blends first before going on sale in their online store. A box also contains 2 or more blended teas in smaller sample tins and a 15% discount on loose-leaf tea orders.
Subscribe to Old Barrel Tea's seasonal tea subscription box here.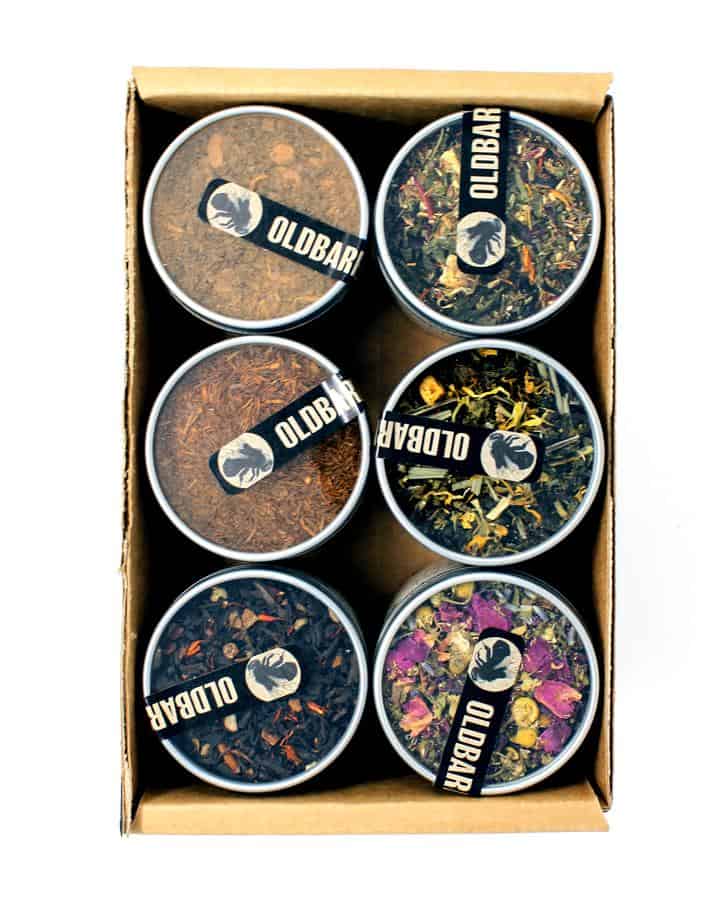 These 6 Best tea subscription boxes for 2021 cover everything from local, family-owned businesses to incorporating well-known global brands.
When choosing a tea subscription box, ensure to look out for the following to help you decide which is the best option for you:
The price point to suit your budget
Opportunity to try a box without being tied into a monthly subscription e.g. ability to cancel after the first month
If you'd like to support smaller brands
Your preference in taste e.g. herbal or black tea
Your location and if the company can deliver to you
How often you would like a tea subscription e.g. monthly, bi-monthly, or seasonal
Take a look here for more guides on the different types of teas included in the subscription boxes above: