My Bunny Inspired Spring and Easter Table Setting was so easy to do. Decorating my dining table is always fun to do each month or season. I try to do a different setting every month, except during the summer when its usually just a summer theme.
Bunny Inspired Spring and Easter Table Setting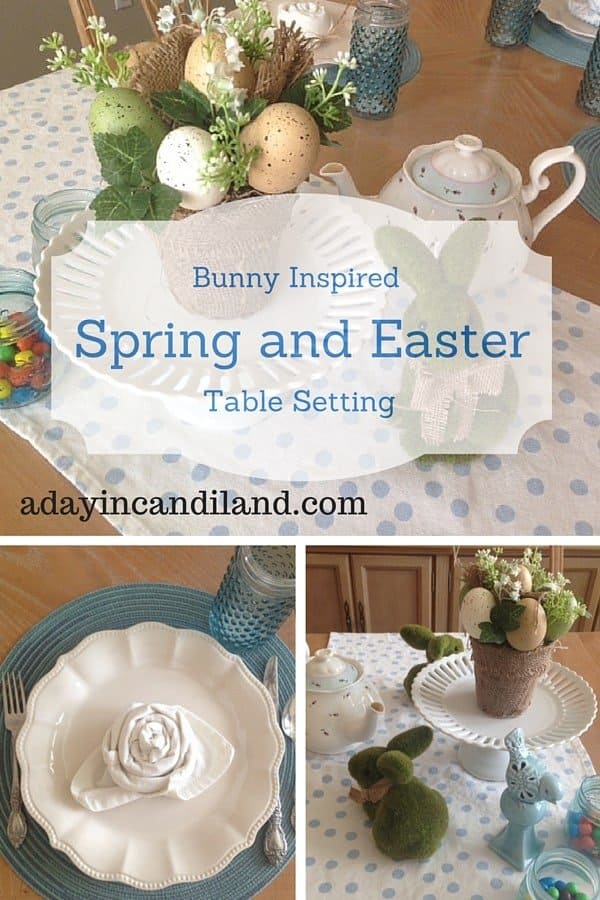 I try to do my table settings on budget. I occasionally buy something new, but just try to change up my items each year so it looks different. This year, I was able to use the runner I bought last summer and I was sure I had 6 napkins, but couldn't find two of them, so I used white for the missing ones. I also saw some cute rose napkin designs on one of my favorite sites, so I used the tutorial and made some.
I found these cute moss-style bunnies at Walmart. The plates are from The Pioneer Woman.
I also found these great glasses at Michaels's and I had to have them. That was my splurge. They were $2.00 a piece and I used a coupon to get a better deal.
I also got some mini eggs that have ribbons on them and I placed them on my chandelier. They were from Walmart also and were about $4.00.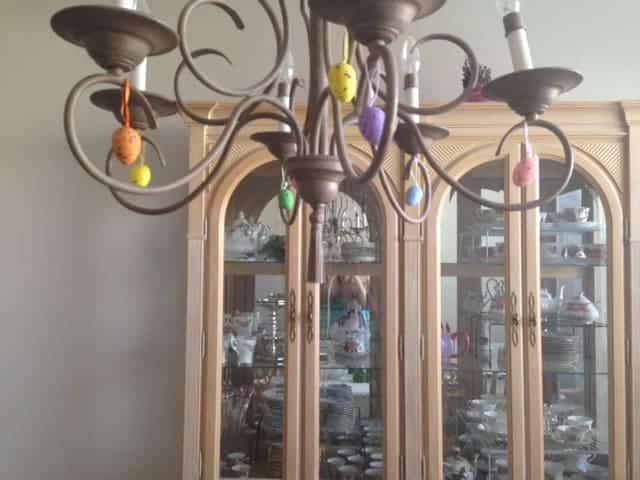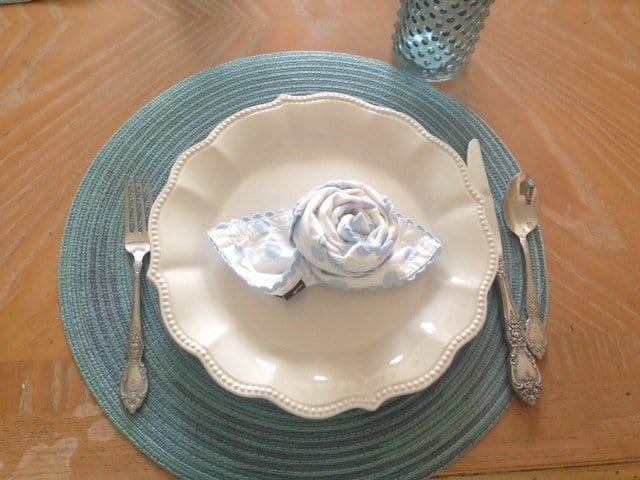 Easter Mantel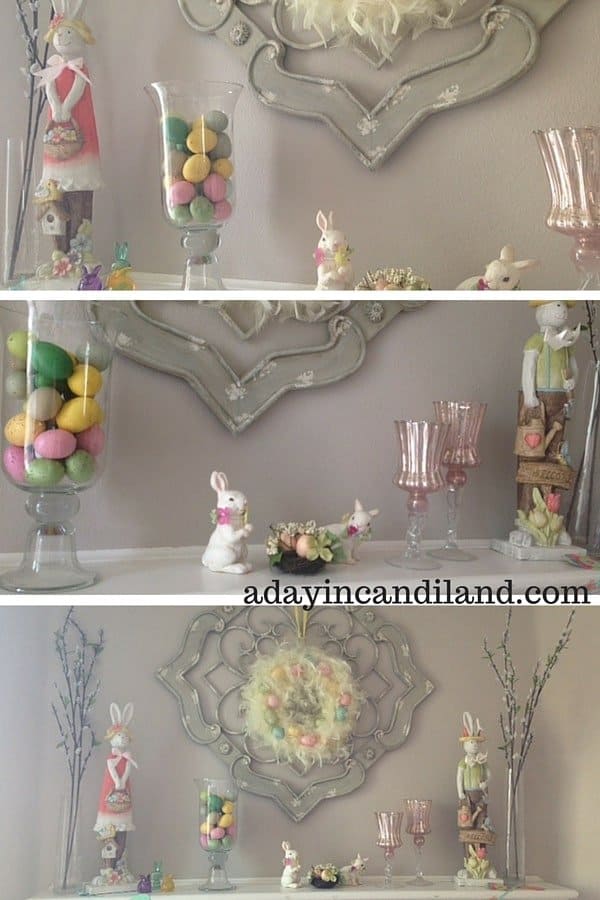 I also decorated my mantel which I do every season also. Here is last year's Easter Mantel. Last year my mom bought me these cute tall wooden bunnies at SteinMart after Easter when they were on sale. Everything else I had from previous years except for the Pussy Willows which I bought at Michaels on sale.
I love all the colors and the bunnies. I might leave them up after Easter for a while. How do you decorate for Spring or Easter?
Visit some of my other Spring Season Posts below.