I am excited to start back up my Easy Meal Plan series after taking a few months off. We have added a few new bloggers and also shortened it up to only include the weekday meals including a dessert.
This weeks Easy Meal Plan is created for busy moms, where you will find a recipe for each night of the week plus a dessert or two. This will be coming to you each and every Friday. You can do your shopping on Friday or Saturday and have all the ingredients to start your week on Monday.
We have some great new recipes this week. Make sure you leave a comment and let me know your favorites. You can pin this to your favorite meal planning board.
Easy Meal Plan 101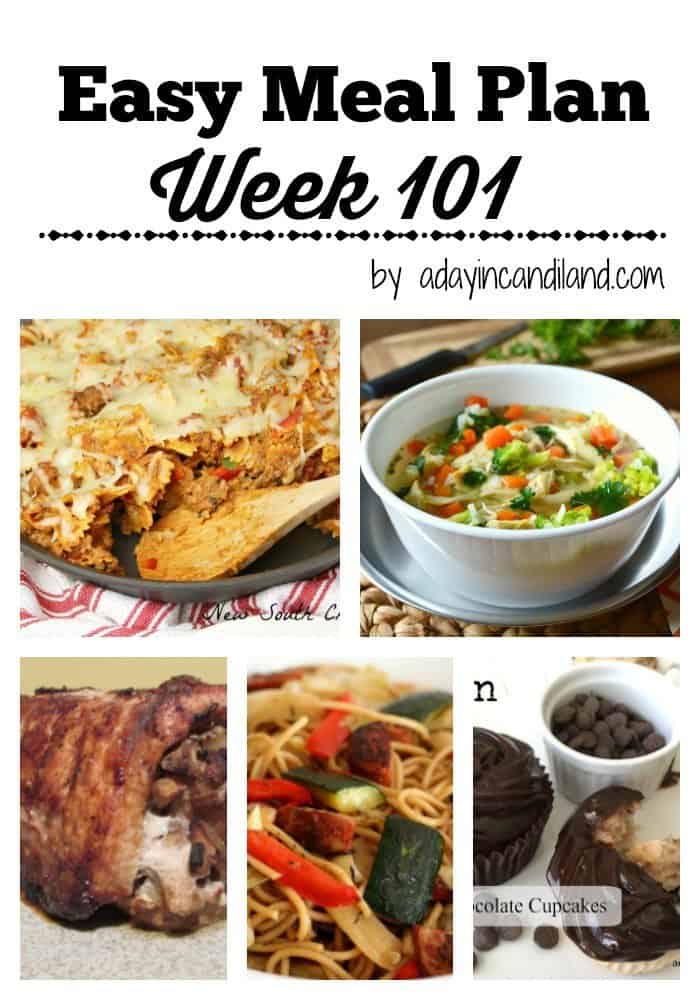 Monday
Easy Skillet Lasagna by New South Charm
Tuesday
Fast and Easy Chicken Soup by Joyful Homemaking
Wednesday
Sausage and Veggie Spaghetti by Jonesin for Taste
Thursday
Slow Cooker Tacos by New South Charm
Friday
Apple Stuffed Pork Loin by Cooking with Carlee
Dessert
Vegan Banana Chocolate Cupcakes by A Day in Candiland
You can take these recipes and share with your friends. You can always change the days around. Make sure to pin each week to save the recipes. You can even substitute some ingredients to make them your own.
This Easy Meal Plan is not a meals on a budget plan. These recipes are based on 6 bloggers best recipes that we want to share with you. I know you will love these recipes and you will get a nice mix of different foods. If you want to try some Quick Recipes to substitute, I have a few for you.
Each week my blogging friends get together to create another easy menu plan. Enjoy these menu plans and share them across your social media sites. Easy Meal Plans is a great way to plan your dinners for the week. Make sure to visit all our blogging friends websites. I can't wait to try a few of these.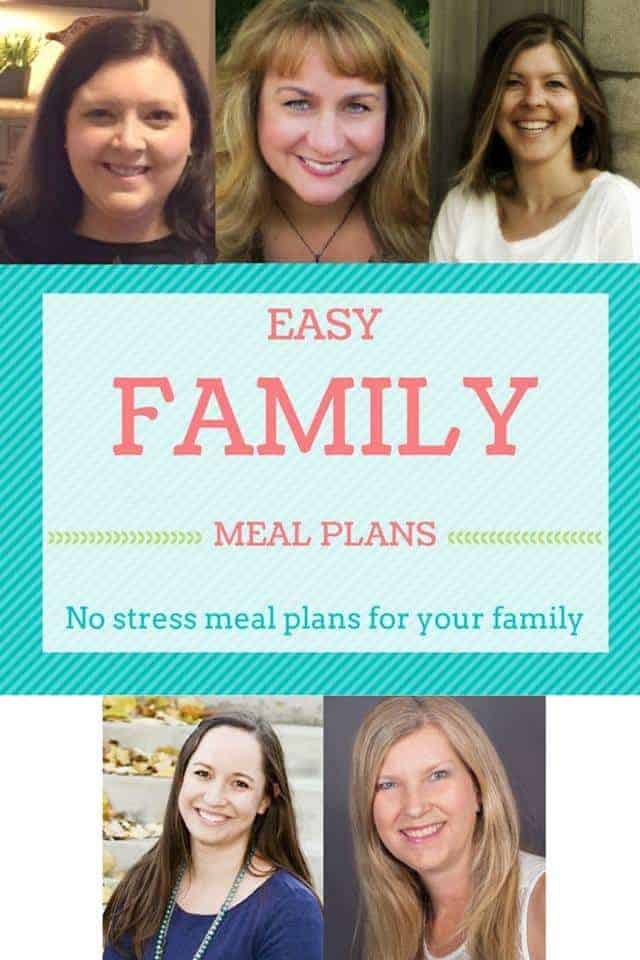 Print out this Meal Planning Printable to use when shopping this week. Just add in the meals and write in the ingredients and take it with you to the store.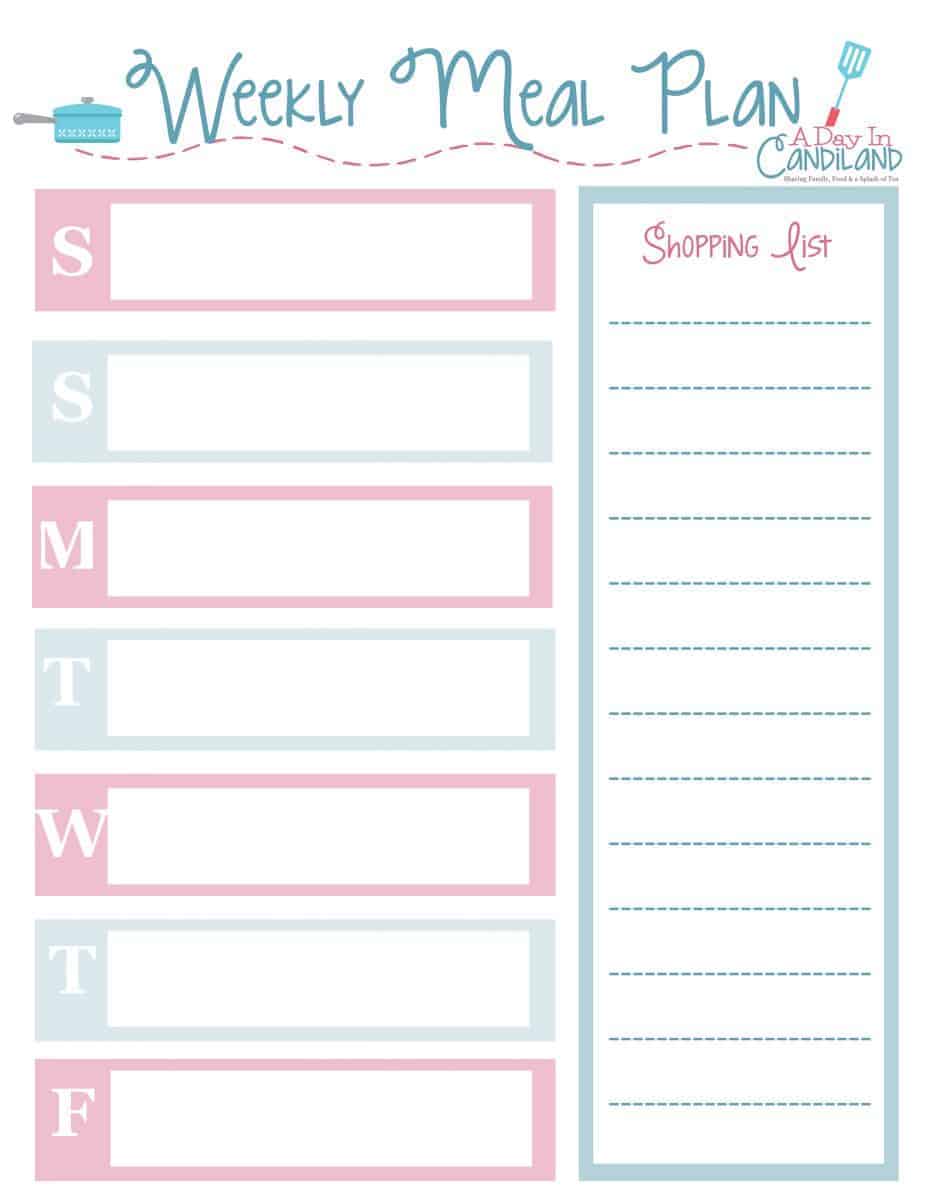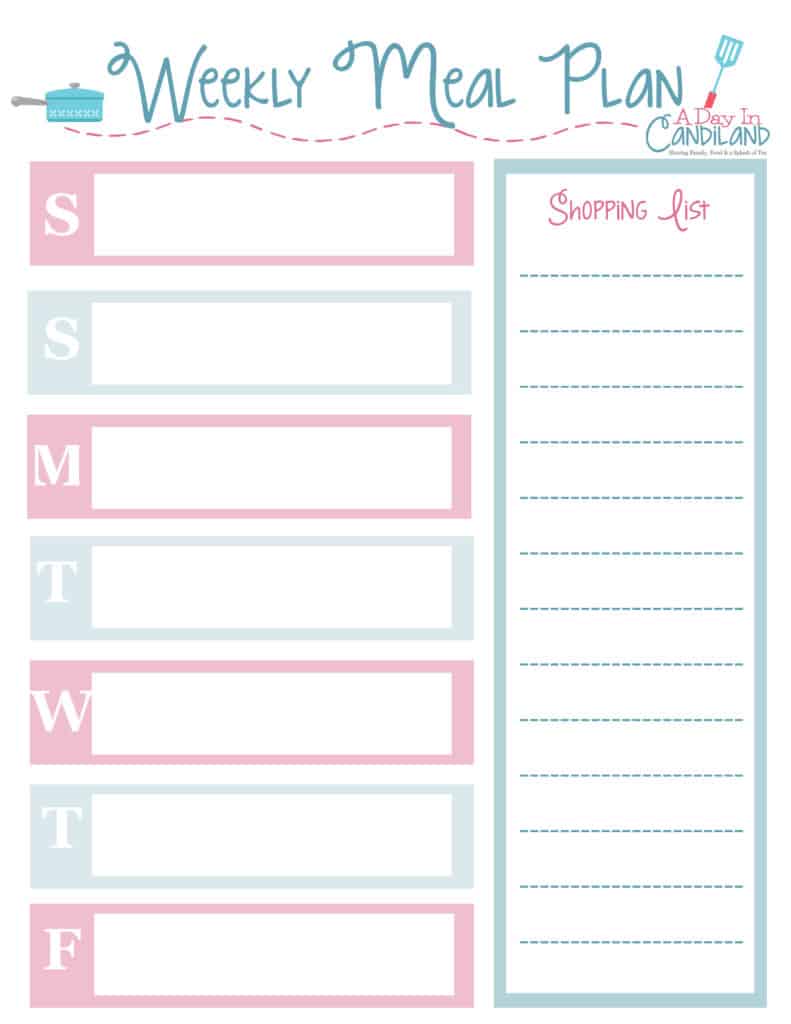 Find some great meal planning tips on our Meal Plan Board on Pinterest, or share on Facebook.