Fun ideas to decorate for any patriotic holiday. You can use any of these ideas for Memorial Day, 4th of July, and Veteran's Day to celebrate America and The Red, White, and Blue.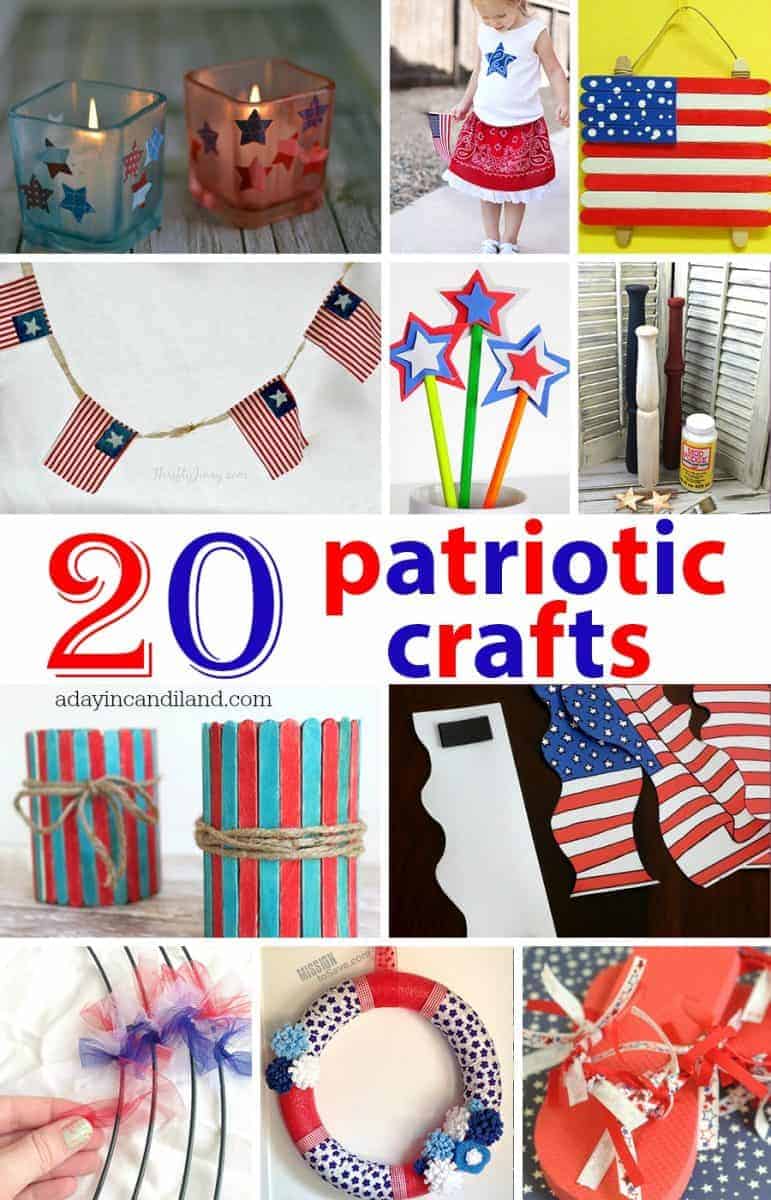 I love to decorate for Red, White, and Blue Holidays. I love the colors and it makes me think of how much I love America. I feel very lucky to live in a free country. I know it isn't perfect, but I have so many opportunities, and sometimes I feel like we take for granted everything we have here.
Do you ever feel that way?
I would like to take this time to thank all who have served in the military and given their lives for our freedom. Your dedication is what keeps this country free. If you have a family member who gave for everyone, thank you.
With that being said, I have fun making food that is Red, White, and Blue, and I love to decorate my home and mantel.
Here are some Patriotic Crafts for your decorating pleasure.
Ideas to Decorate for any Patriotic Holiday
No Sew 4th of July Flag Bunting DIY Craft
Easy DIY 4th of July Planter
Girls Bandana Skirt Tutorial
Popsicle Stick Vases – 4th of July Craft for Kids
DIY Patriotic Tulle Wreath
Alternative Uses for Pool Noodles – DIY Pool Noodle Wreath
Fourth of July Candle Holders
Kid Art: Popsicle Flag Craft
Firecracker Toppers With Sprinkles Inside
How to Make Fun Fourth of July Flip Flops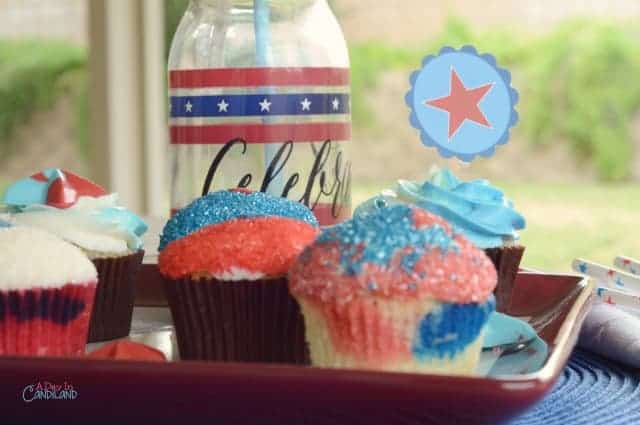 More Patriotic Craft Ideas
USA Star DIY Pencil Topper
printable 4th of July Puzzles
July 4th Spindle Firecrackers
Burlap Wreath: Red, White and Blue Patriotic Decor
Patriotic Duct Tape Pinwheels
Starry Night Stencil Patriotic Table Makeover

*This post may contain affiliate links. If you make a purchase, I get a small commission. Please see my disclosure policy for details
Some of these crafts are perfect for the kids to help out with and some are a little more advanced.
Which of these Ideas to Decorate for any patriotic holiday will you be making?