4th of July Best Food Recipes and patriotic decor can add to your holiday this year. Everyone loves 4th of July and we all love to eat. So try a few of my favorite recipes here.
You have several choices in all food courses. You may be a Salad person or a BBQ person. Maybe you even go straight for the desserts as I do. Or maybe you just like to sip on a cold beverage and relax and eat later in the day.
Whatever you like, make sure you visit these other fabulous bloggers recipe pages.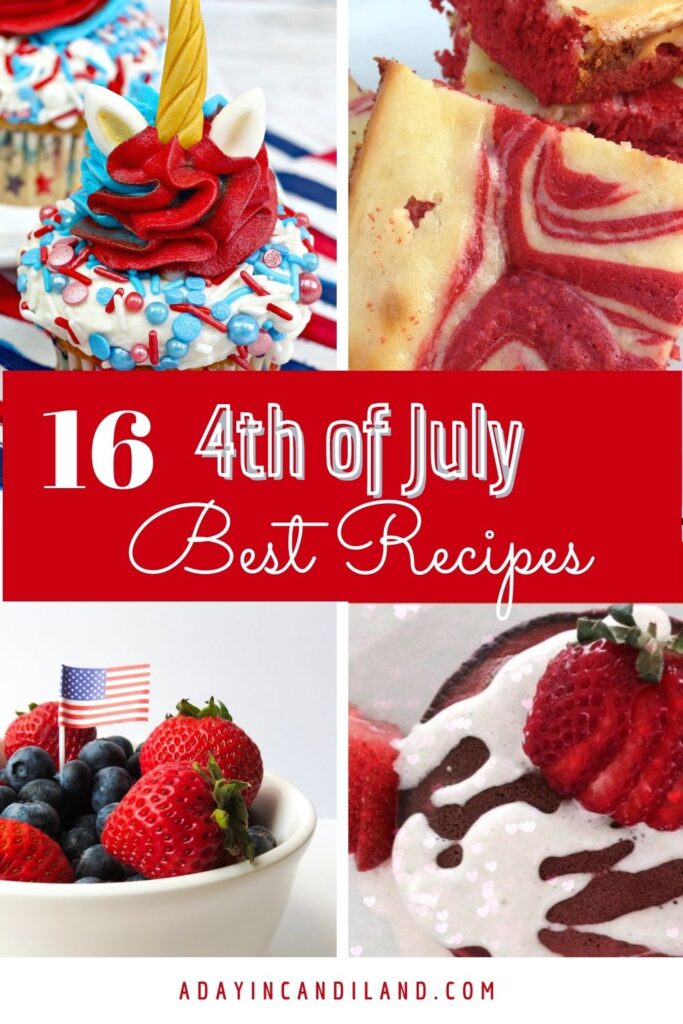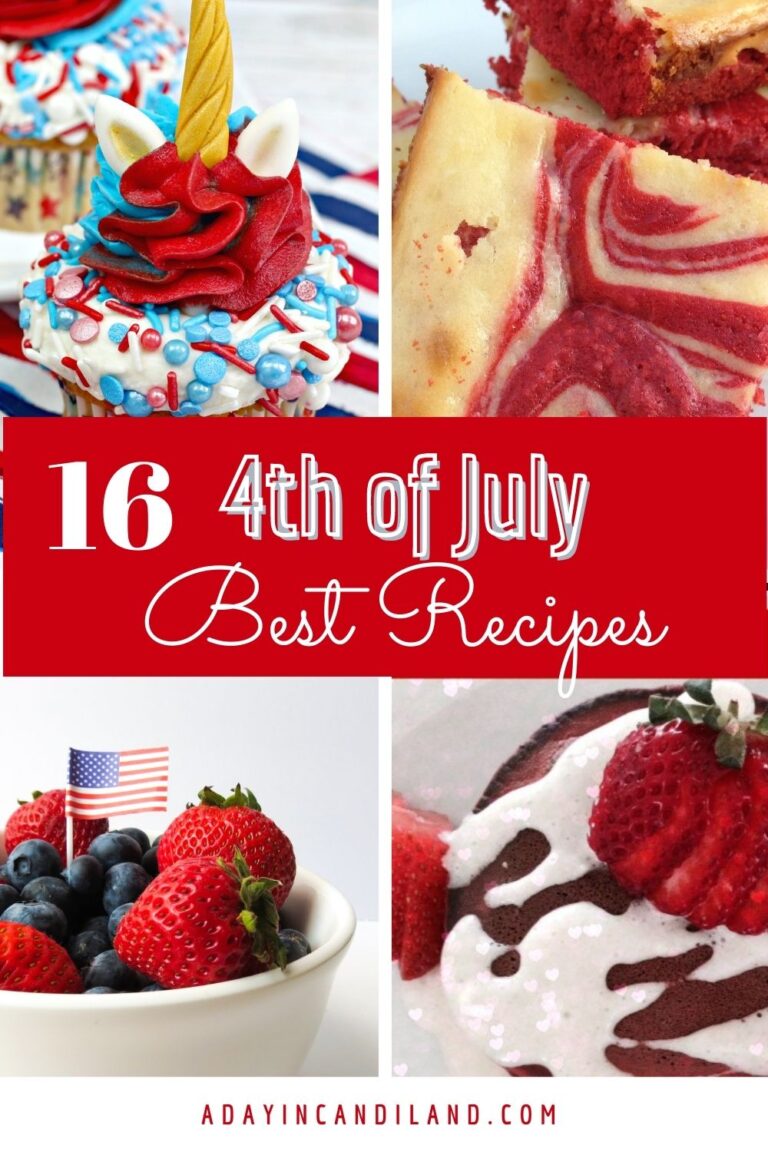 4th of July Best Food Recipes
Red White and Blue Favors Cute bags with licorice party favors
4th of July Cupcakes with Cupcake Toppers Red White Blue Cupcakes with free printables
4th of July Oreos Red White and Blue Oreos
Red White and Blue Salad Berries and Jicama make a great side dish and salsa
DIY Flag Mason Jars painted mason jars for table decor
Red Velvet Pancakes If you love Red Velvet Cupcakes here is your breakfast dish
Two Bite Pie Recipe Made with Blueberries and Strawberries
More 4th of July Best Food Recipes
Patriotic Unicorn Cupcakes A fun patriotic cupcake, unicorn style for your favorite holidays.
Red White and Blue Layered Drink Here is an American classic drink
Red White and Blueberry Sourdough Waffles
Limoncello Berry Trifle Delicious dessert recipe
Grilled Key Lime Chicken These are beautiful kabobs.
Red White and Blue Bundt Cake A true Patriotic Easy Cake Mix Cake
Presidential Blueberry Bundt Cake Star shaped bundt cake with blueberries
Patriotic Berry Trifle If you love berries try this recipe.
American Flag No Bake Cheesecakes with Berries
Sign up for Easy Recipes and our weekly email newsletter below. Get your free printable when you do.
What is your favorite food to eat on 4th of July? Do you stay up and go out to watch the fireworks or can you see them from the comfort of your home?
Whatever you choose to do this year remember to give thanks to your country and stay safe and sane for the holiday weekend.
More Patriotic Ideas for the 4th of July
Patriotic Decor and More
Red Velvet Foods and Recipes
Red Velvet Cheesecake Brownies