There is no better time than today to start a 52 Week Saving Challenge. Use this FREE printable to be successful during the Year and watch your savings grow.
For more Personal Finance Articles and Budgeting Tips Read Here.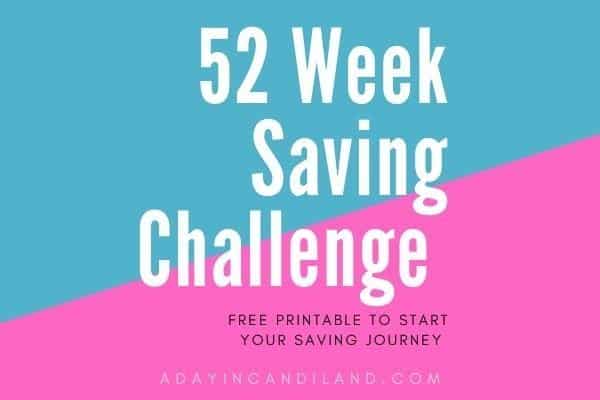 How Does the 52 Week Saving Challenge Work?
The New Year is a time to embrace change and try new things like one of the New Year's money-saving challenges. The 52 weeks money savings challenge is one of the most popular partly because of its simplicity.
Each week you save a certain amount of money that corresponds with that week. For example, on week 1 you deposit one dollar into your savings account or Jar. In week 2, you save two dollars. Continue this pattern until the end of the year with saving $52 on week 52 for a grand total of $1,378.
The plan is easy enough to follow but difficult for some people to finish. Many people lose the motivation they had at the beginning of the year. Others may find it hard to add that extra dollar each week as they near the end of the year.
If you've tried the challenge and found it difficult to stick to the plan for whatever reason, you may have better luck with the reverse 52 weeks challenge.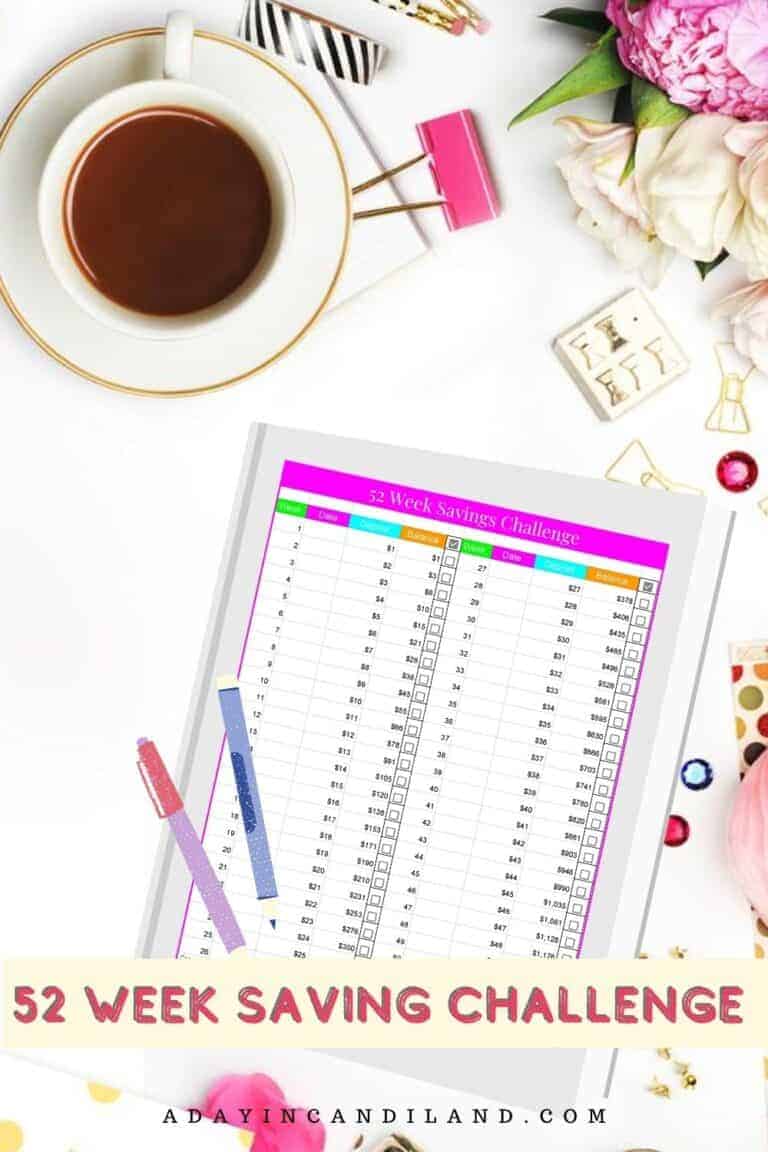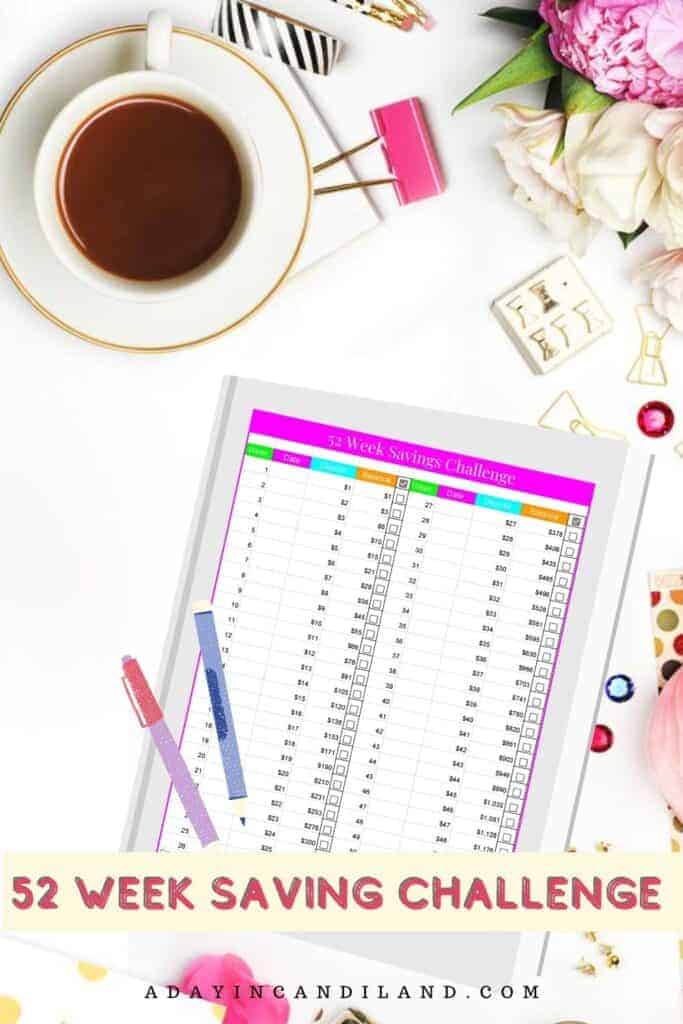 What is the Reverse 52 Week Saving Challenge?
The reverse 52 weeks savings challenge switches things up to make it easier for you to stay motivated. As a result, you're more likely to complete the challenge. Simply switch the dollar amounts around and on week one, save 52 dollars. On week two, save 51 and week 3 save 50 dollars.
When you reach the end of the year on week 52, you only have to save one dollar. It keeps you motivated because you're going down instead of up so seems easier and you're still saving the same amount at the end of the year. With the holidays it may seem hard to save more at that time.
What Other Options Work for This Challenge?
Another option would be to average it out and saving the same amount weekly or monthly. You can divide $1378.00 into 52 weeks or 12 months and save either or $114.00 a month.
Another great option is to use the printable I have below. You can use it as a motivator by crossing off the weeks you contributed to, and when you get some extra money you can cross off an additional week.
You could also double the amount you save or each year you do the savings challenge you can increase the amount.
How Do I Stay Motivated and Not Give Up?
The best way to stay motivated in this saving challenge is knowing your money goal and why you are doing this.
If you don't have a strong WHY you will probably give up. It is easy to start out the beginning of the year with goals and resolutions, but if you don't have anything to back it up, it will fade out.
Have you ever created a vision board or a Strong Why? Now would be a great time to create a Vision board. You can do this physically with a bulletin board or on Pinterest with either a secret board or a public board. Is your vision to be debt-free? How about saving for a Vacation or your Emergency Fund.

Financial peace isn't the acquisition of stuff. It's learning to live on less than you make, so you can give money back and have money to invest. You can't win until you do this. –Dave Ramsey
Where should I put my money while saving it?
Get pictures from Magazines for your physical board and hang them in a room that you will see daily.
You can either put this in a large Jar and Glue the Lid Shut, so you aren't tempted to spend it during the year.
You can have this automatically moved to a savings account from your checking account. I find having the visual of the money jar getting fuller to be motivating.
What Else Can You Do With the Savings Challenge?
You can use this same idea and add other things you want to work on in your life besides saving money. Let's say you want to work up to walking 10,000 steps a day or 70,000 a week.
You can add those numbers into the challenge manually and each time you reach your goal, you can highlight the printable or add a few extra dollars or your change for the week.
What you are doing is being consistent with your actions and creating positive habits.
You can also do this with a plan to go to the gym 3-5 days a week, or start a low carb diet, reducing the sugar you eat or the all-time health choice to quit smoking.
How about reading 15 good books about finances or money mindset? I think you get where we are going here. The ideas are endless.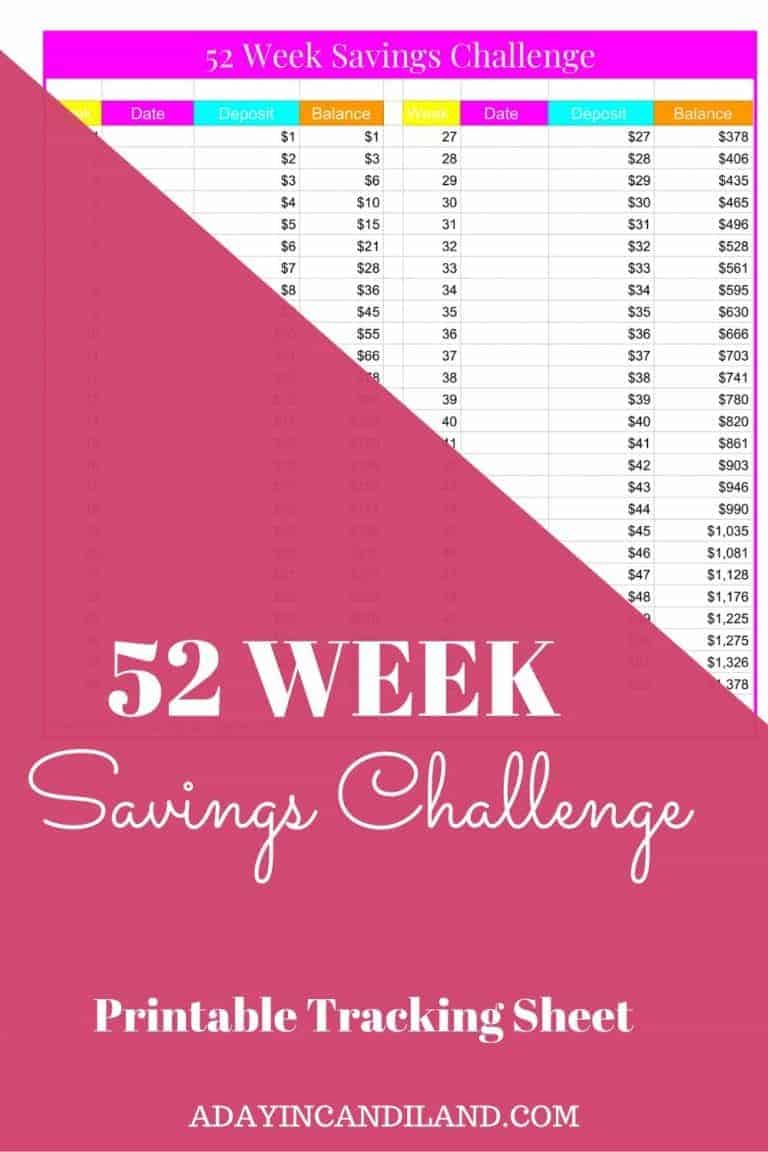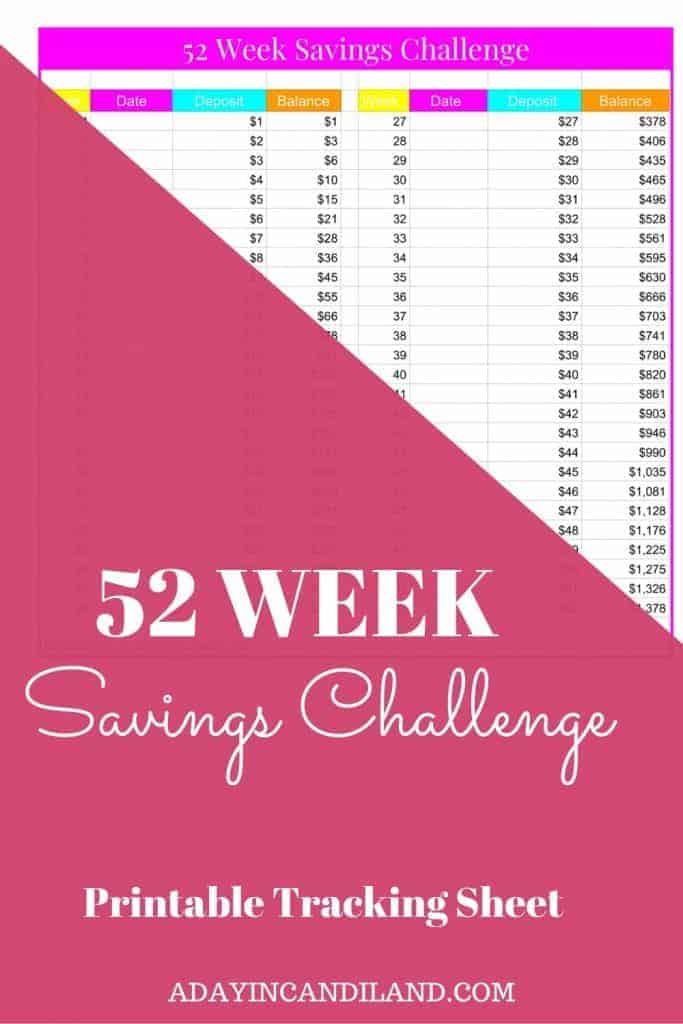 You start with a goal, you make a plan and you implement it and you get rewarded.
More Money-Saving Articles: