Encouraging Podcasts for Busy Moms to Keep You Motivated. Sometimes we need some positive reinforcement in our lives and podcasts have a variety of topics to choose from including the ones listed below. Choose from Encouragement for busy moms, Finance, and Entrepreneur Topics.
Encouraging Podcasts For Busy Moms to Keep You Motivated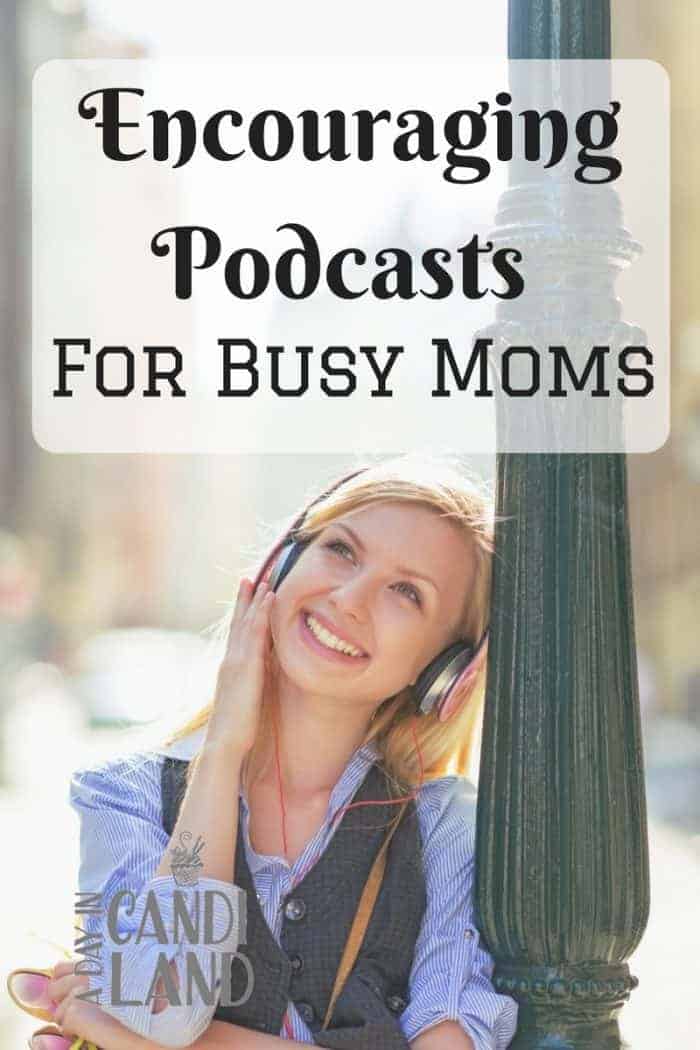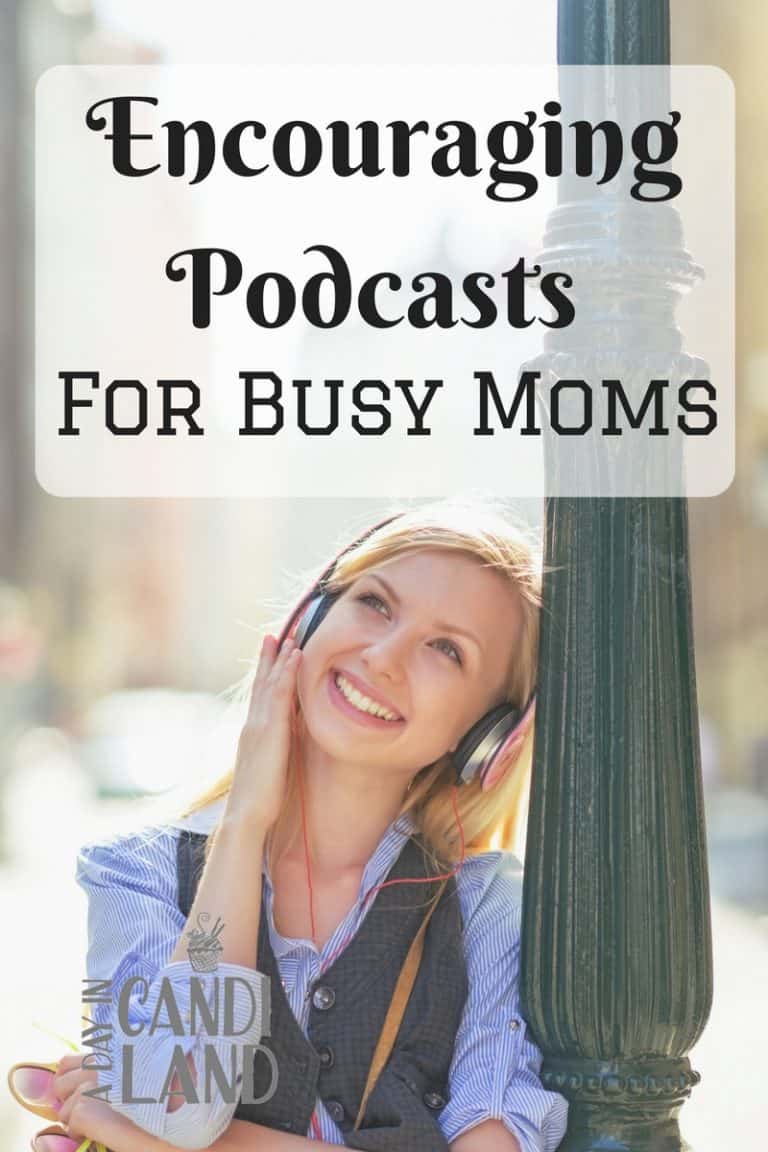 As a mom of 3 kids, there are so many roles we take on. First I am a woman, a daughter, a wife, a mother, a business person, a volunteer, a friend, and sometimes, just sometimes, I am completely overwhelmed and need a Calgon time out. (Every time I see that commercial I can relate)
;
I want to be the best mom and wife, and since my dad passed away, I feel like I need to be there more for my elderly mother also. But really I try to fit in a few moments each week to just be me.
For myself, I have to be on purpose to get things done.
The best time that I can accomplish doing something for me, is when I listen to podcasts. I do this each and every morning. Usually when I am putting on my makeup and sometimes when I am coming home from taking my kids to school and when I pick them up again and then when I am on the treadmill.
I find I have to keep the encouragement going in at all times, regardless of my current situation. I don't allow any negative self-talk to go on in my head. I have decided that this is my year. I have had a lot of obstacles to distract me from reaching my goals. I choose this year to not let any obstacle or distraction keep me from my financial and personal goals and dreams.
Here is a list of my favorite podcasts for busy moms.
Financial Podcasts
The husband and Wife Team interview people of every caliber that have paid off their debt when they became intentional about it.
Chris Brown True Stewardship
Chris is part of the Dave Ramsey Team and he focuses on Stewardship with your money and answers questions from his listeners.
Debt is dumb, cash is king, and the paid-off home mortgage has taken the place of the BMW as the status symbol of choice." —Dave Founder of Financial Peace University
Encouragement for busy moms
Encouraging Podcasts for Busy Moms focusing on topics in today's society
The author of Many Christian Books and Bible Studies.
This Is Your Life™ is a weekly podcast dedicated to intentional leadership. Michael's goal is to help you live with more passion, work with greater focus, and lead with extraordinary influence.
Your Life Rocks Jenny Stemmerman
Jenny is passionate about helping working Christian moms create balance, clear chaos, and move closer to goals in all areas of their life. She also has a Facebook group by the same name.
Jump Start Your Joy by Paula Jenkins
Jump Start Your Joy is a podcast by Paula Jenkins, a transformative life coach, retreat leader, and speaker living in the San Francisco Bay Area. The show focuses on the many ways that people follow their dreams and look for joy in their everyday lives.
Online Business
Influencer Entrepreneur with Jenny Melrose
Jenny Melrose has a Free Facebook Group and Shares Tips on how to become an Influencer.
Christy Wrights Business Boutique
The Business Boutique is a growing community of women who are making money doing what they love.
I have been listening to Amy for about 8 years. Amy knows a lot about Facebook Marketing and she used to work with Tony Robbins. She is a wealth of knowledge.
Beth Anne Interviews Brilliant Business Moms. I love her podcasts and it gives me great ideas to hear other busy moms' stories about how they got started.
She is a Painter gone businesswoman and coach. Coaching creatives to be the best they can be and balance work and home.
Chalene is a Rock Star, I really don't have to say more than that. She also teaches about Instagram.
Pat Flynn is the founder of Smart Passive Income. He teaches you how to be successful in your online business.
Chris Ducker
Chris broadcasts from the Philippines and is the founder of YOUPRENEUR online magazine.
For more encouragement visit these articles:
How to plan a purposeful morning
3 time savers for your morning routine
Living with Depression and Anxiety
Rovking Sweatproof Sport Workout Headphones In Ear Bass Exercise Earpods with Remote and Mic Noise Sound Isolating Sports Earbuds for Running Gym Jogging Earphones for iPod iPhone Samsung HTC Blue
Apple iPod touch 16GB Blue (6th Generation)
Nalgene On The Fly Water Bottle (Clear with Orange/White Cap),20-Ounce
iPod Touch Running Jogging Armband, Neoprene Sports Gym Arm band for iPod Touch 1st to 7th Gen 8gb, 16gb, 32gb & 64gb with Key Holder and Reflective Strip (As Seen in Runners World Magazine – 5 Stars)
Now that you have all your encouragement, you are not allowing any negative self-talk to go on. Pick one of the podcasts for busy moms above and subscribe. Make sure you are getting our weekly Encouraging Newsletters and Articles.