Reading scriptures for depression and anxiety has encouraging words for us that will help get us through any rough time and make it to the other side. Reading these scriptures can offer hope, faith, love, peace, and many more things that will be needed in order to heal from depression or anxiety.
Living with Depression, Anxiety, and Codependency issues can be shameful, embarrassing, and so many other emotions. There is treatment, hope, and freedom. Don't keep quiet about it. I have included resources at the bottom. Read: How to Manage Anxiety Naturally.
What are the triggers?
Anxiety can come out of nowhere. It can be triggered by a loud sound, a smell, a flashing memory, or just a feeling inside. It can come from watching a movie, or something you see in public.
It is a feeling of restlessness, panic, and fear. It can produce pain in your chest or even a lump in your throat.
Some tips to reduce this feeling may be to take some deep breaths or put on some soothing music. Another tip might be to write down what you are thankful for. Writing is a great way to change your mindset and put your focus on something good rather than a feeling of hopelessness and depression.
More tips would be to invest in self-care. Take a quiet bath, light some candles, read a light-hearted book, or maybe watch your favorite comedy show.
Make sure you are also eating well. Reduce your consumption of any caffeine drinks and take a walk or exercise outside.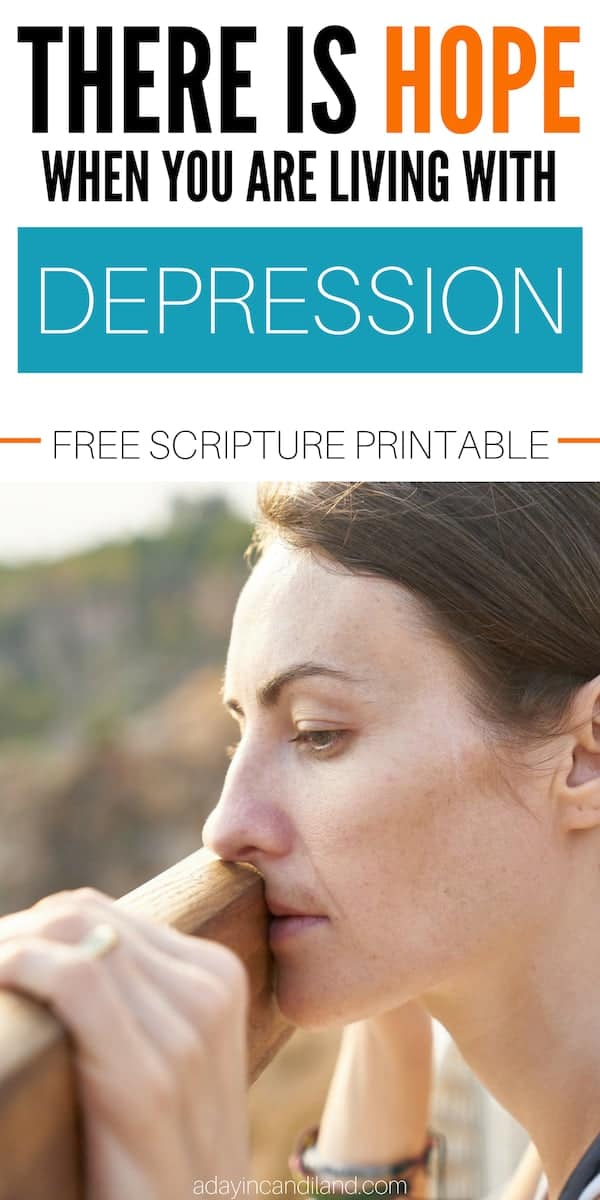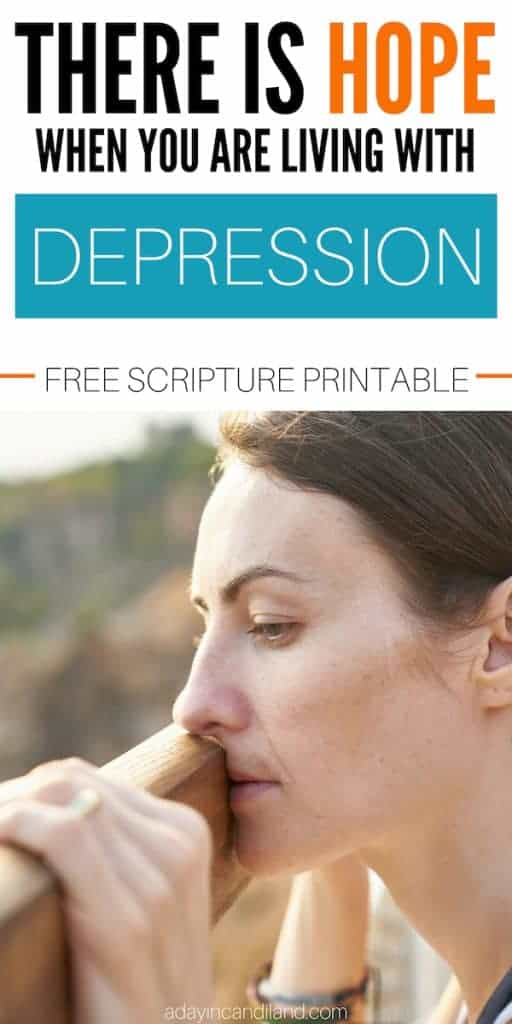 The apostle Paul reminds us that our hope is in God!
Our hope comes from God. May He fill you with joy and peace because of your trust in Him. May your hope grow stronger by the power of the Holy Spirit.

Romans 15:13
The Bible tells us often not to be fearful, let your heart, mind, and body be filled with joy. Keeping your heart focused on the Lord will give you comfort. Keeping His word hidden in your heart lets you have the tools available when you need them.
Remember that God is always with you He will never leave you or forsake you. You can call upon this verse when you feel lonely.
Be strong and courageous. Do not be afraid or terrified because of them, for the Lord your God goes with you; he will never leave you nor forsake you."

Deut 31:6
Anxiety can feel overwhelming at times and it can overtake you when you start to think about the mountain in front of you. The Bible says to take your thoughts captive.

Casting down imaginations, and every high thing that exalteth itself against the knowledge of God, and bringing into captivity every thought to the obedience of Christ;

2 Cor 10:5 KJV
This means to watch the negativity you say and think and stop it in its tracks. Take those fears to God and ask him to replace them with Joy and Peace.
By memorizing scripture, you can say them out loud. It is a great way to relieve stress when you are feeling anxious. Repeating scripture out loud or quietly can help get your breathing back to normal.
Scriptures to Memorize
Cast All Your Cares on Him Because He Cares for You

1 Peter 5:7
Talking to God when you are anxious can help soothe your spirit. He wants to have a relationship with you and wants you to have peace in your heart and spirit. He loves and cares about you more than you can imagine.
Come to me, all who labor and heavy laden, and I will give you rest.

Matthew 11:28
We have to make the first move to ask for His help, then He greets us with loving open arms. He wants to give you the rest you need.
Take comfort in Christ and understand you have a place of peace in Him. As long as you call on Him, He will be there.
Be Still and Know I am God

Psalm 46:10
This verse is God's instruction to be still! Sometimes it's best to stop talking and just be quiet and listen. That is how I hear His voice. Be calm. Know that the God who made the world loves you and will comfort you and reduce the stress and anxiety in your life if you trust in Him.
And let the peach of Christ rule in your hearts, to which indeed you were called in one body. And be thankful.

Colossians 3:15
Close your eyes and imagine what peace feels like. Let the feeling of it rule over you, let that be a constant in your life. You have been saved by Christ for all sins committed against Him so how much more must He offer to those who praise and seek Him! Think about this when things are too hectic around you: everything will work out just fine at the end of each day as long as we remember God has given us these rifts -these moments where our minds can rest from worldly stresses- through His grace alone.
I can do all things through Christ who Strengthens Me.

Phil 4:13
Sometimes it can be hard to overcome the anxiety that we have. Remember, all things are possible with Christ! The strength of God is always here for you and will help you as you face your challenges head-on. You're strong- don't ever forget that! When nothing seems like it's going right or if everything seems too much at once remember: there is power in unity. Seek out a friend who understands what struggles you go through so they know how best to support and encourage one another together.
You have your Lord and Savior at all times in any situation. Trust Him to get you through hard times, He is always calm no matter where he finds himself or what's going on around him – even when sitting high with angels near him or deep down under our feet surrounded by dirt but never seeming discouraged; Jesus Christ will be faithful now just as much as ever before!
There is a saying based on scripture that goes: "Don't be anxious about tomorrow, for you don't know what will happen. Tomorrow worries are just a waste of today." As Christians, we have the Holy Spirit in us and He helps to guide our next steps through Jesus Christ with all of His wisdom, love, and power.
And so when we get anxious or worried about something it may seem like there isn't any way out but remember God loves every step along your journey each day no matter how small they might feel at the time!
What verses do you turn to during times of anxiety? Leave a comment below.
Books to Help You Overcome Anxiety and Depression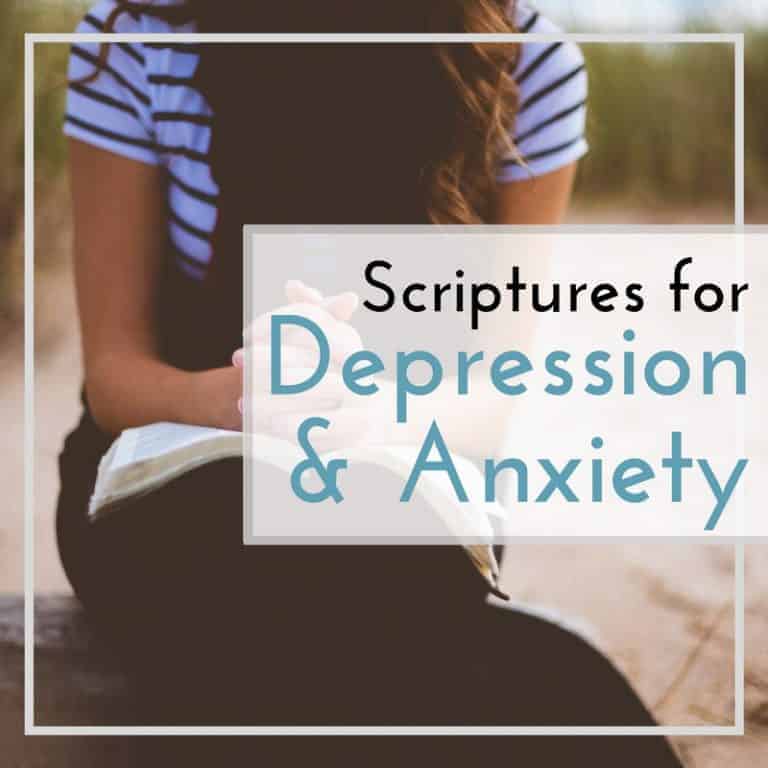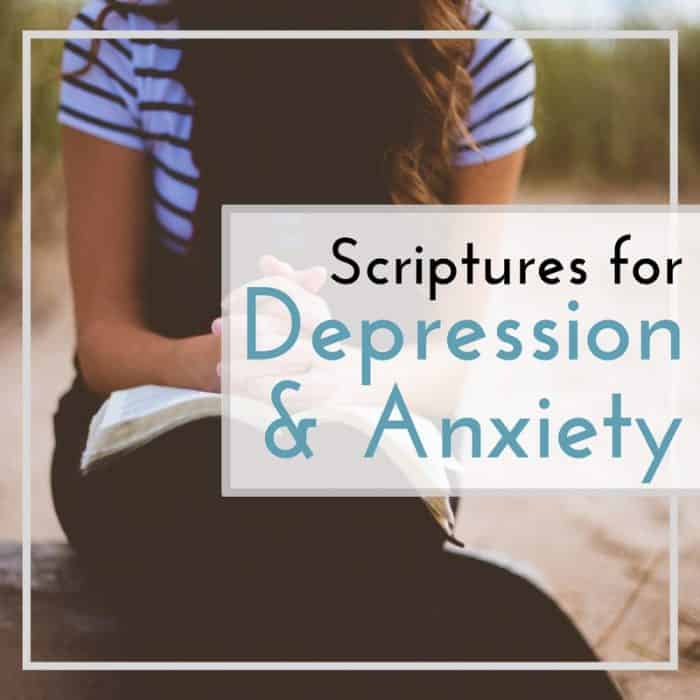 Depression and Anxiety is not limited to Codependency
There are many reasons a person has depression and anxiety, it is not limited to a codependent person. My children now suffer from depression and anxiety, but it is different than mine and everyone handles it differently.
Please don't try to do this alone. You will need support and counseling. Just when you think you don't need it anymore the old triggers start happening. You need to be aware of what they are and maybe even who they come from. You can fall back into all the old habits if you don't work on this daily.
Get Mom Encouragement Prayer Cards Here.
Self Care is a "Good Thing"
I am sharing some scriptures in this printable that might help you when you are having a bad day. Print them out on a business card template if you want to pass them out or keep them in your wallet.
If you are feeling any of these symptoms, please reach out for help. When I finally thought enough was enough, I called my primary care doctor. I didn't want to tell anyone else.
I was still ashamed. Get some tools to help you and find someone you can talk to about it.
It has been said, you have to shine a light on the situation before it can get better. Don't keep it hidden in the dark. I highly suggest looking into the resources below. The two books I have mentioned below have been a great comfort to me.
*This post may contain affiliate links. If you make a purchase, I get a small commission. Please see my disclosure policy for details
Resources for Living with Depression, Anxiety and Codependency
Facts about Depression from Hope for Depression
Living in the Light Book How to fight the darkness of depression and anxiety
Codependent No More Book How to stop controlling others and start caring for yourself
Support Groups for Depression and Anxiety
If this message of Living With Depression and Anxiety spoke to you, please leave me a comment and share it with your friends.
More Reading on the Blog
More Recourses for Depression and Anxiety