The weather is getting warmer and you know what that means. Backyard Barbecues and Pool Parties. It's my favorite time of the year.
I love to get the barbecue cleaned up (or let my husband do it) and then come up with a fun menu and either invite the friends over or just have dinner outside and watch a movie or go swimming. Oh and don't forget the iced tea, or these summertime drinks, it's essential.
Backyard Barbecues and Pool Parties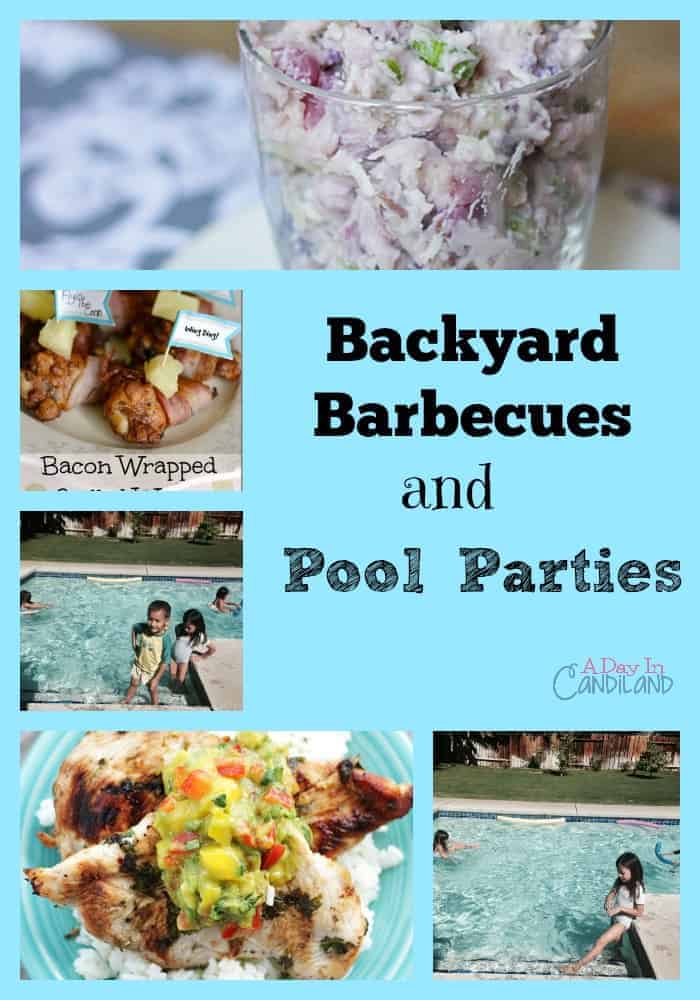 We love to make burgers, hot dogs, and steak on the grill. Plus some side dishes that are either cold or grilled. Then for dessert, we love popsicles, ice cream, and playing in the pool and backyard games. I love this time of year and the closeness it brings to our family.
Family Barbecue and Pool Time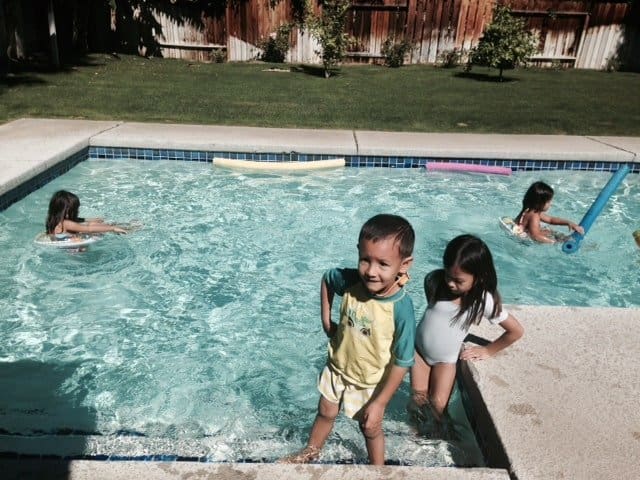 *This post may contain affiliate links. If you make a purchase, I get a small commission. Please see my disclosure policy for details
Remember, the best prevention is constantly monitoring your child personally. Always practice Pool Safety.
Before the kids went in the pool they got their noodles, goggles, and towels and put on their sunscreen. This needs to be reapplied often.
So after we all swam, we finished up our meal and played some croquet and frisbee. My husband and boys just took up disc golf, so they love to get in some practice.