A good Cheese Platter or Charcuterie Board can make a big statement at your next get-together or holiday party. A variety of cheeses, nuts, fruits, meats, and condiments will create a beautiful and appetizing display.

For more easy recipes try these.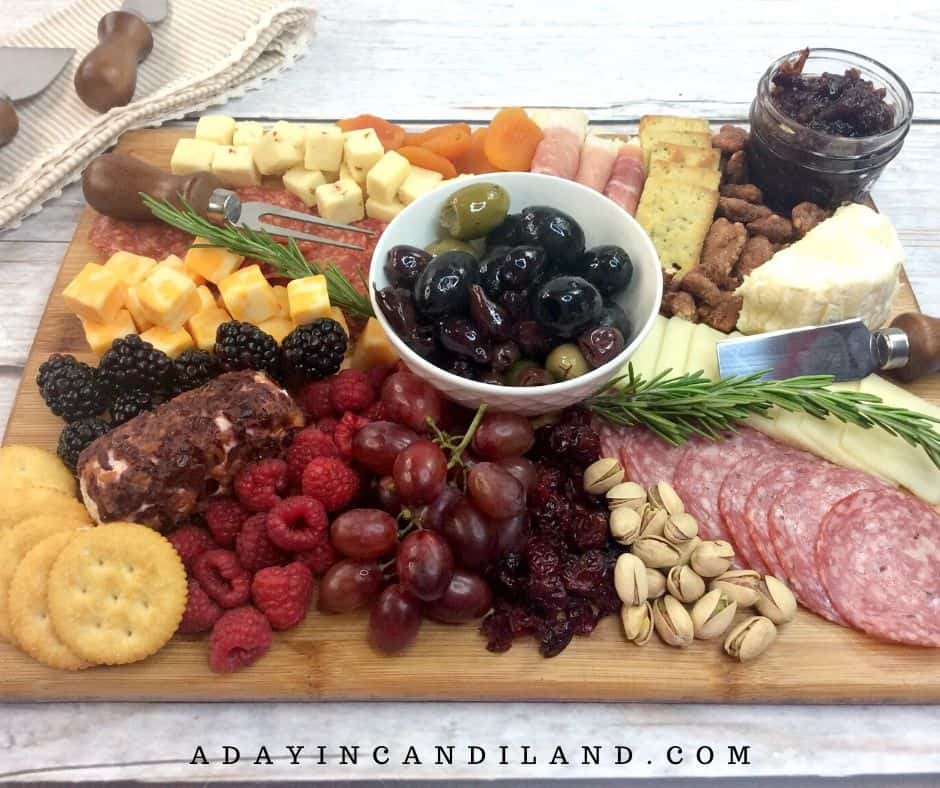 How to Make Your Cheese Platter Appealing?
Charcuterie Boards or Fruit and Cheese Appetizers have become very popular over the last few years. The flavors and Colors have become one of the reasons they are gaining popularity.

You don't have to be an artist or a food chef to create this beautiful array of tempting morsels.

All you need is a nice board or platter to start with. Some utensils and napkins or small plates, Some nice thin-sliced meats such as salami and prosciutto. A few hard kinds of hard cheese and condiments. Along with some colorful dried and fresh fruits. Add some nuts to round out the flavors and place in the small holes on your board.

Best Ingredients for Cheese Platters
Fruit and Cheese Charcuterie Board
A delicious array of fruits, cheeses and meets along with nuts and condiments for an appetizing spread at your next gathering.
Ingredients
Dips
Cranberry Chutney

Honey

Garlic Hummus

Fresh Rosemary

Optional Garnish
Olives
Large Black Olives Pitted

Jalapeno Stuffed Green Olives
Crackers
Pretzel Crackers

Ritz Crackers

Sesame Topped Wheat Crackers
Dried Fruits
Dried Cranberries

Dried Apricots
Fresh Fruits
Grapes

Raspberries

Blackberries
Nuts
Pistachios

Candied Spice Pecans
Meats
Thin-sliced salami

Prosciutto wrapped cheese

Large thin-sliced Pepperonis
Cheese
Cubed Colby jack cheese

Cubed Cheddar

Thin sliced white Cheddar

Brie round cut in half

Cranberry topped goat cheese
Instructions
Begin by preparing the cheese if needed. You can also buy prepared cubed cheese in most deli departments. Set Aside

Prepare the meats, Set Aside

Wash and pat dry all fresh fruit. Set Aside.

Fill your bowls or ramekins with the chutney spread, hummus, olives and honey.

Start your board with something in the middle such as the olives. Then add the bowls of dips.

Now add the prepared cheese, crackers, nuts and fresh fruit.

Add fresh fruit by the sweeter cheese like Brie and goat cheese.

Fill in the blank spaces with dried fruit and nuts.
Notes
Add your utensils you will need on the board . This will guide your guests to know what to use when and where.
Meats are best served thinly sliced and the suggested best meats are Salami and Prosciutto. 
Use hard cheeses for best results. 
Nuts and small dried fruits are great to fill in empty spots on the platter. 
You can add more olives, nuts, and meats if you don't want to add fresh fruit. The best fruits are berries. 
Make your Charcuterie Board colorful. This is most pleasing to the eye. Add different textures, colors and sizes of ingredients.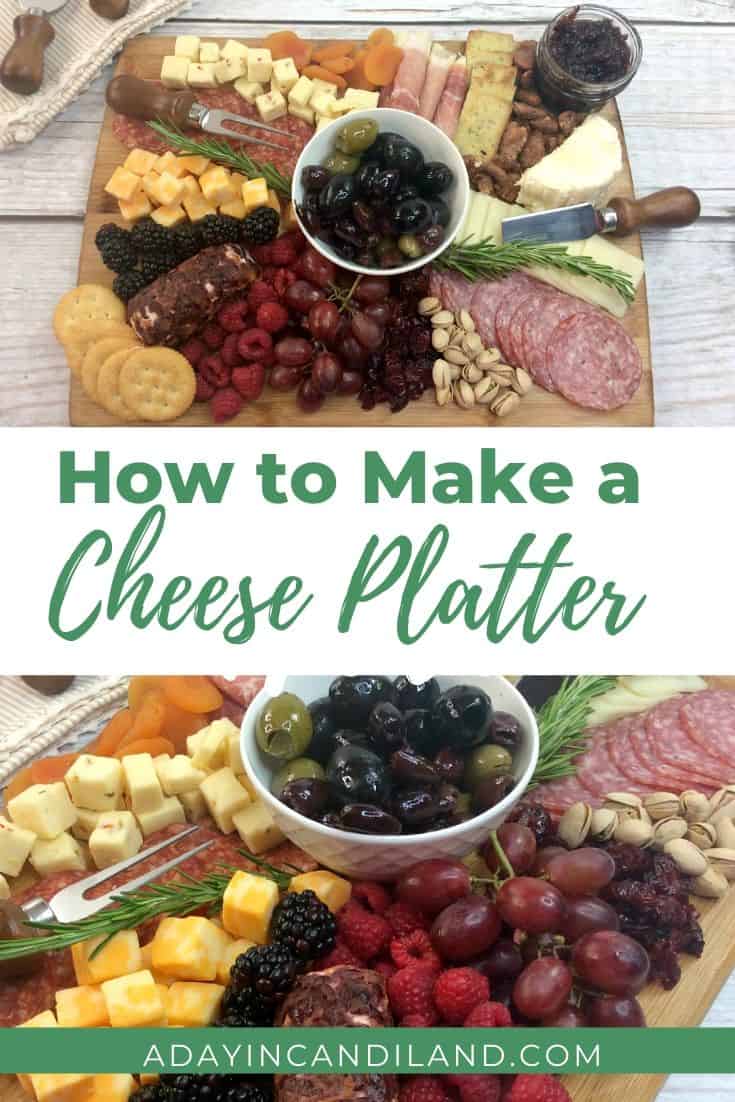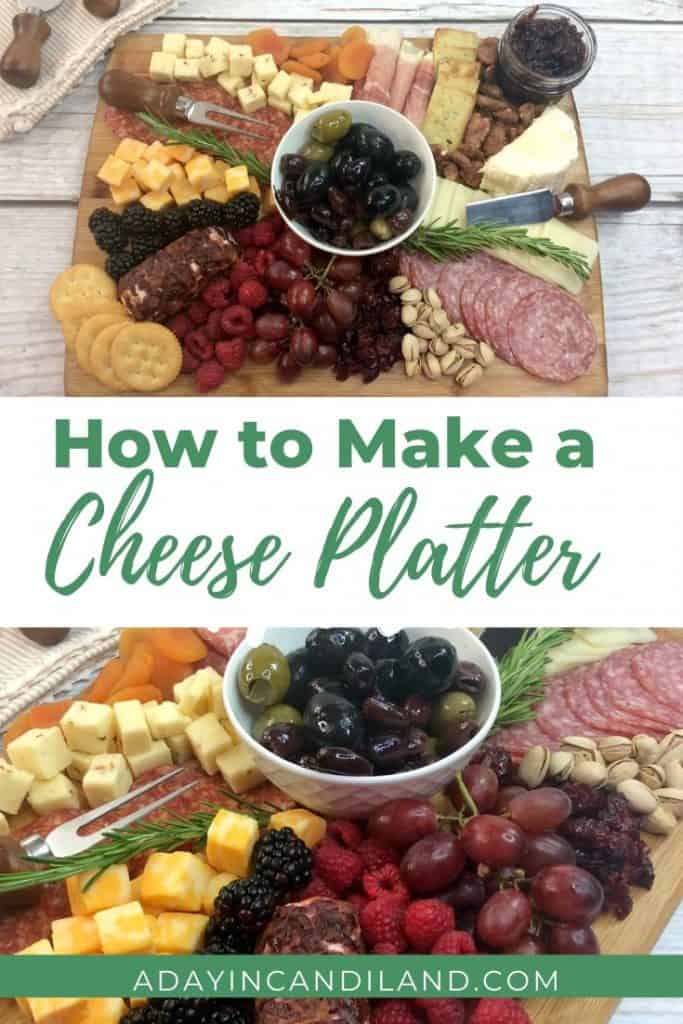 Can you make your cheese platter in advance?
I suggest you make your platter the day of your party, for the best results but it can be started the night before. You can start by preparing the board, the utensils, the nuts, and dried fruits. Place your fresh fruit, and dips on a platter just before serving.
What does Charcuterie mean?
Charcuterie (pronounced "shahr-ku-tuh-ree") is the art of preparing and assembling cured meats and other meat products. But, many people use the term charcuterie to refer to an assortment of meats that are paired with different accompaniments, such as toast, fruit, cheese, and sauces.
In French, the person that prepares the meat is called a Charcutier. Additionally, the English pronunciation of charcuterie varies slightly from the original French. The correct French pronunciation of charcuterie is "shar-coo-tree."
This post may contain affiliate links. If you make a purchase, I get a small commission. Please see my disclosure policy for details
Tools to Use for Your Charcuterie Board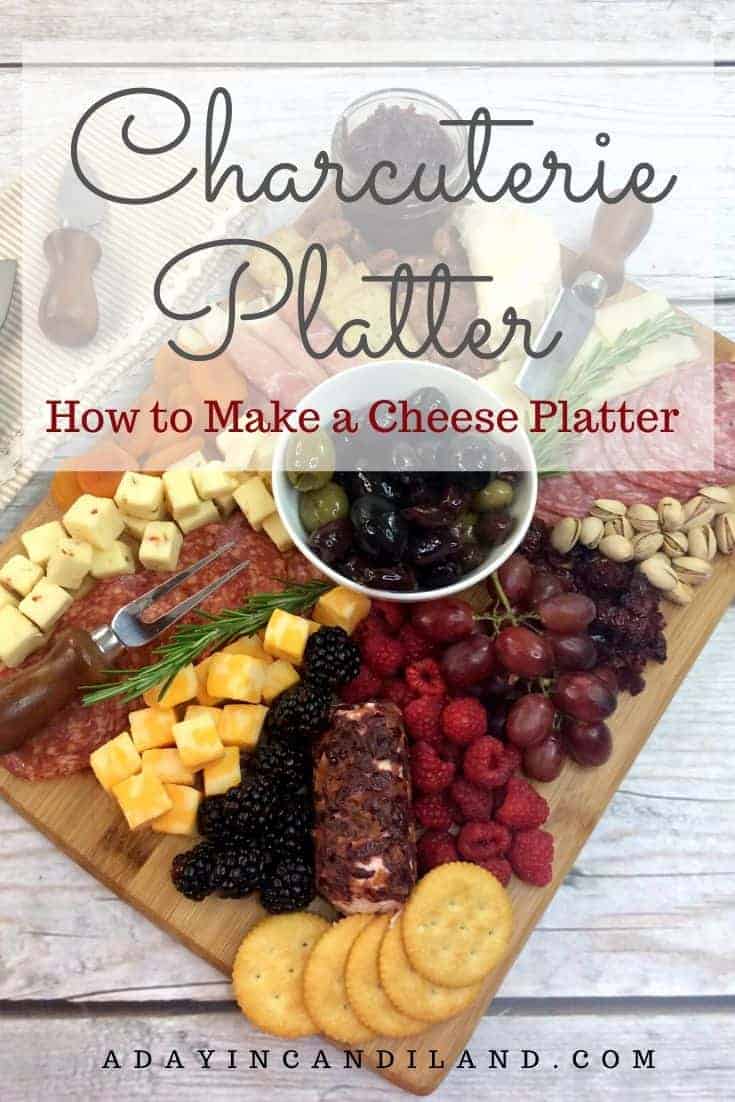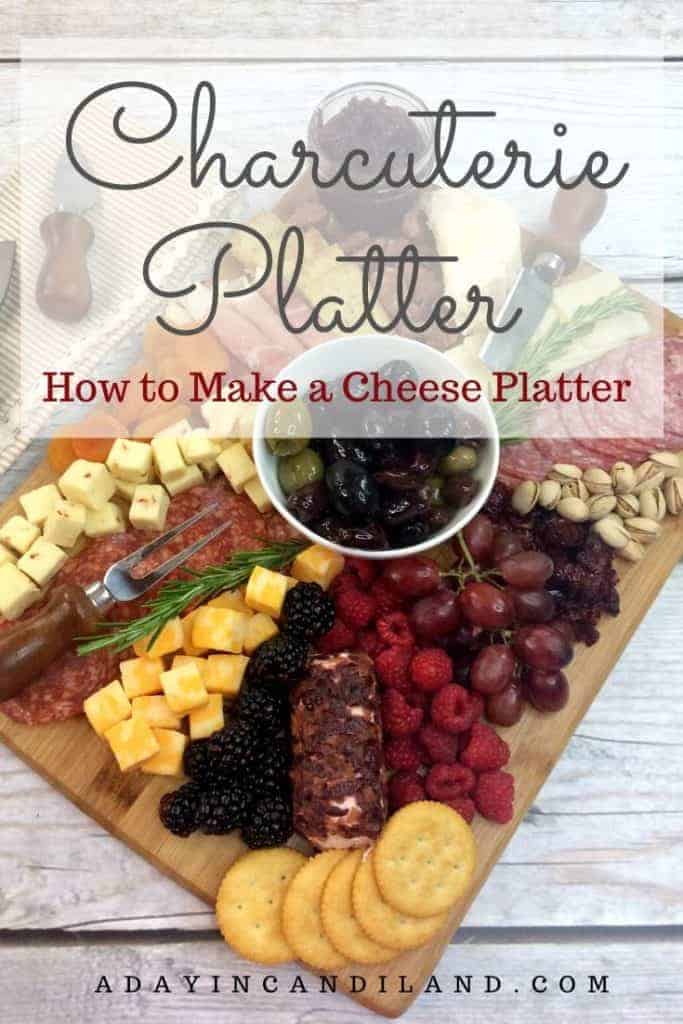 For More Appetizers Try These: