Props for photography shoots can be made in a few hours, and these 10 easy DIY ideas will bring creativity to your photo shoots.
When I made my first photography prop from a pallet I found on the side of the road and cost me little to nothing to finish up, I knew there had to be more ideas out there.
I searched for easy ideas that could be made in one day and came up with these other 10 easy DIY photography props. Taking pictures to look like a professional is not as easy as it may look. There is so much that goes behind it.
But you can make your photography pop with some of these great DIY ideas. The one thing you have to have and it is really inexpensive, but you can't do without it.


*This post may contain affiliate links. If you make a purchase, I get a small commission. Please see my disclosure policy for details
Great Photography Lighting Tips
What's the secret………Lighting. You have to have great lighting. Now you can spend some money and get a great light kit like this, or you can find the best windows in your house and get some white foam board to bounce light off of and it will work just fine. The lighting kit comes in handy when you need more daylight hours than you have.
Props for Photography Shoots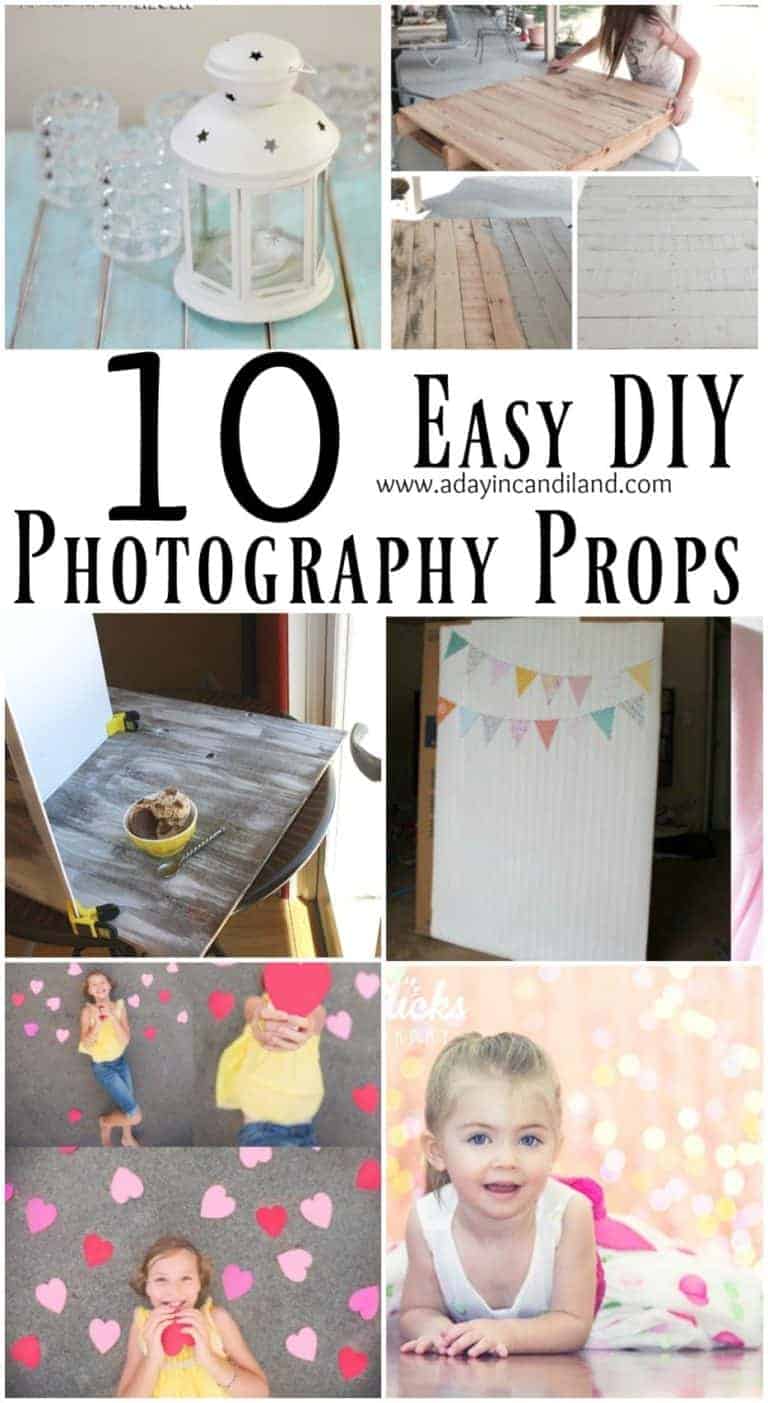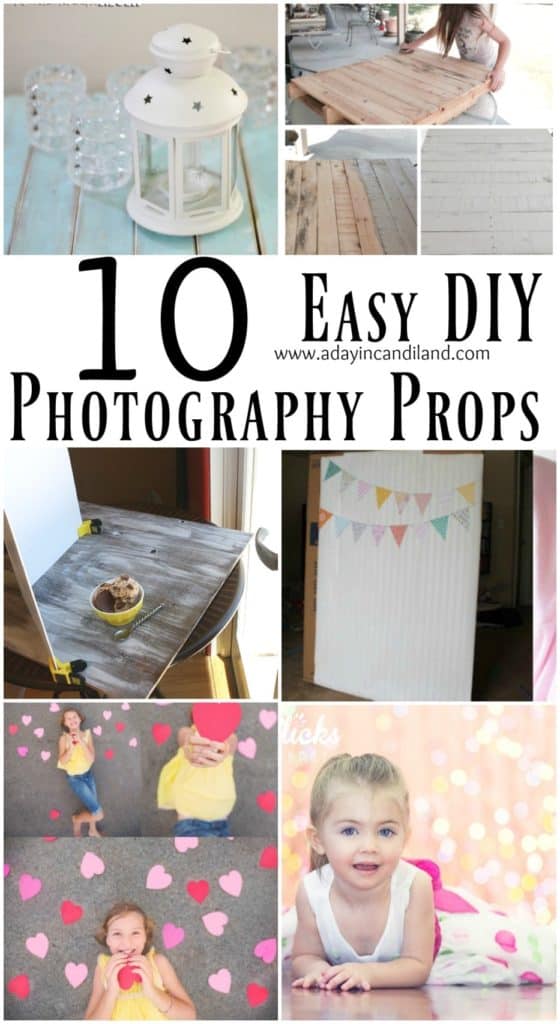 Easy DIY Photography Prop by A Day in Candiland
How to Create Professional Photo Backdrops by My Craftily Ever After
Food Photography and Styling by Recipe Girl
Bokeh Photography Backdrop by Marvelous Mommy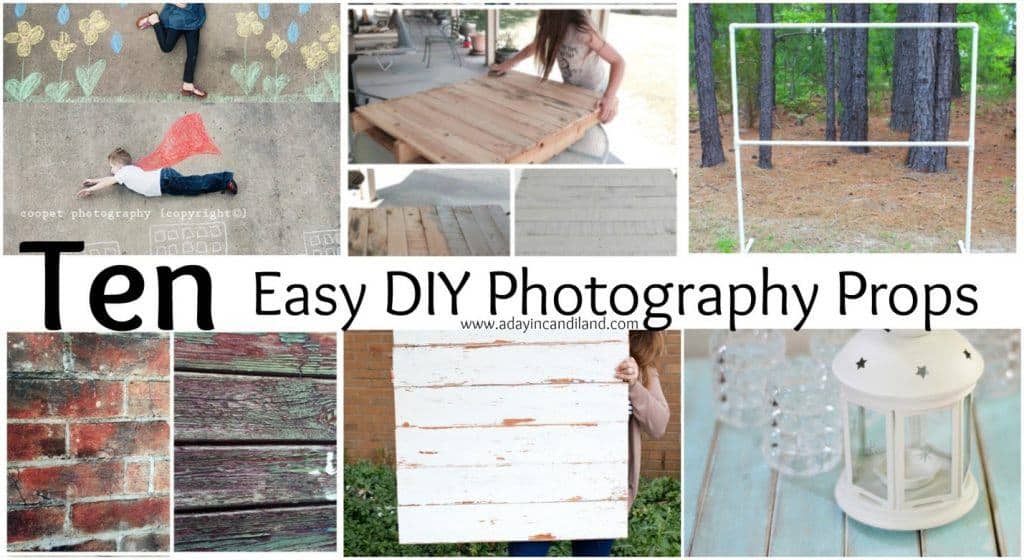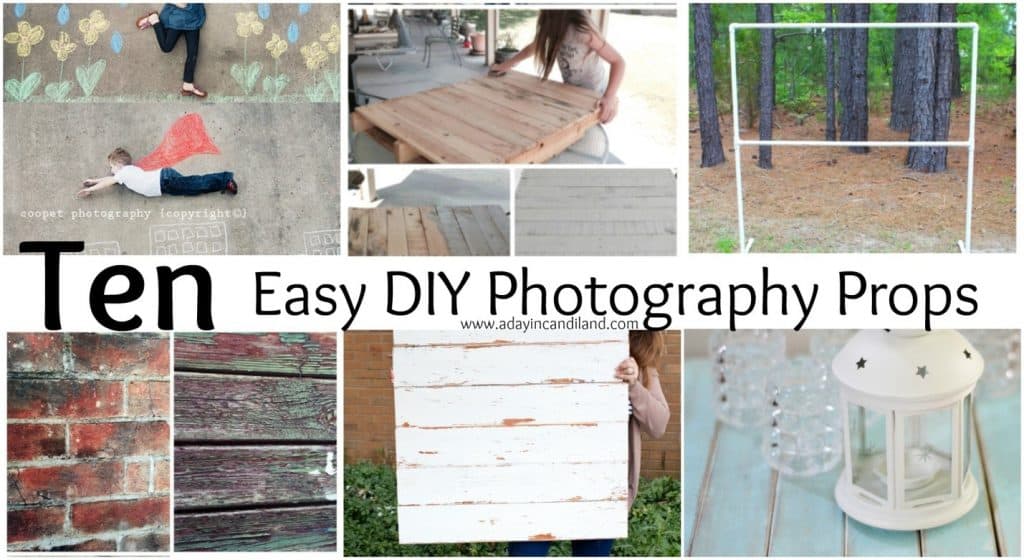 DIY Flag Backdrop by Downhomeinspiration
DIY Flag Backdrop by A Beautiful Mess
DIY Wood Photo Backdrop by Architecture of a Mom
Coopet Photography ~ Sidewalk Chalk Fun
Clickin Moms ~ Hearts and Background by ClickinMoms
Photo Stick Props – by Something Turquoise
I know these ideas will give you lots of inspiration. I love the Bokeh idea and also the Photo Stick Props. But really all of them are easy and fun.
Once you read all these ideas, I bet you will go out and make one this week. If you come up with a great idea for a photography prop you could even sell them on ETSY.
Don't forget to tell me which one you are going to try first. Let me know on Facebook or Instagram. Also, don't forget to pin this one so you can come back to it over and over. You can also learn some great tips from NationalGeographic.com
If you need more ideas on photography props, try these tools