More and more expectant parents are opting for a gender reveal baby shower as opposed to a traditional baby shower. It's a joyous celebration and a fun day of mystery all rolled into one. Now couples can be part of the party.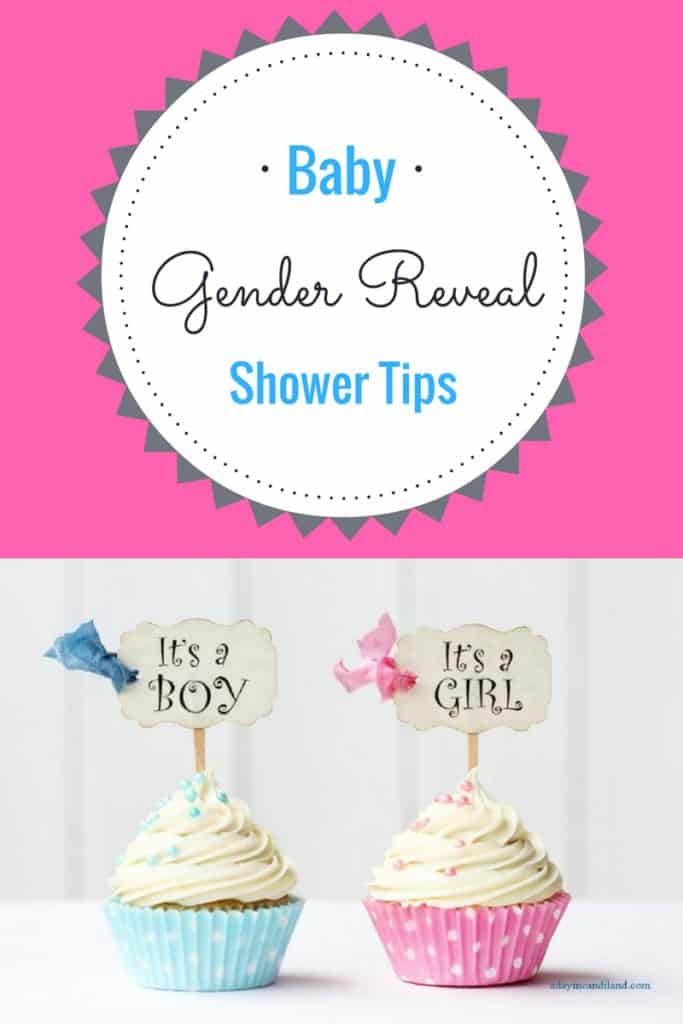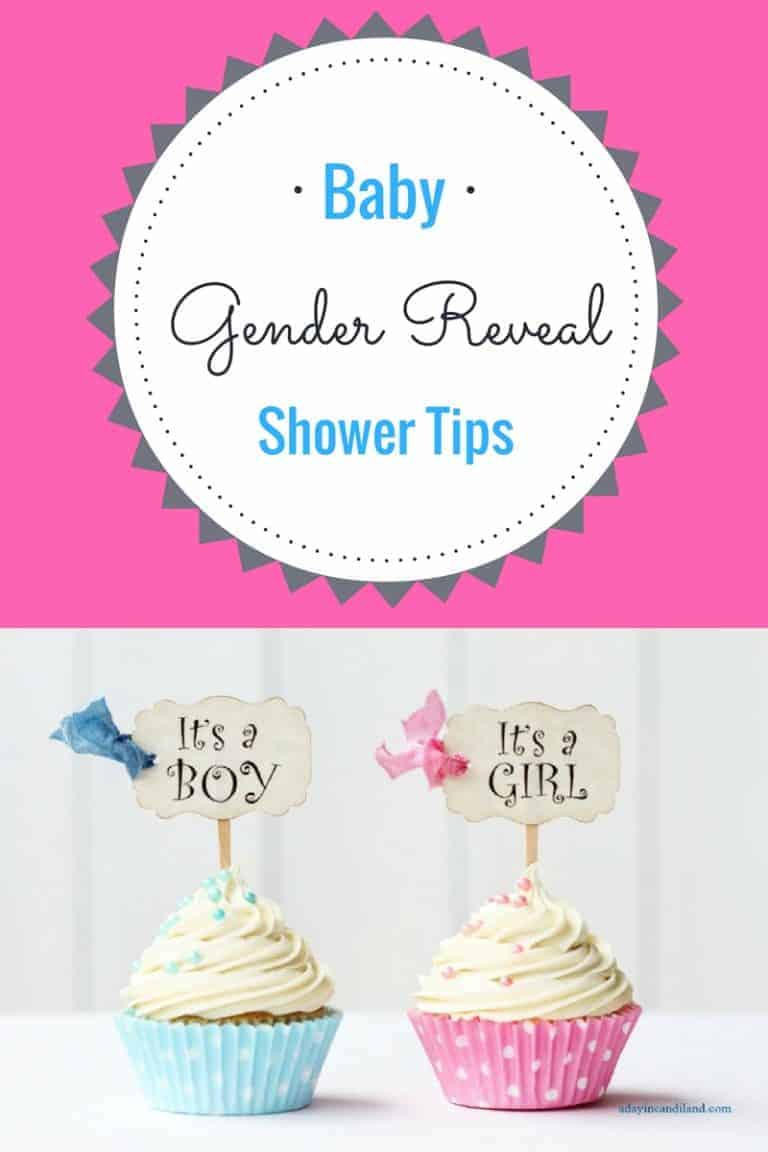 *This post may contain affiliate links. If you make a purchase, I get a small commission. Please see my disclosure policy for details
Gender Reveal Baby Shower Tips
Some couples prefer to wait until the actual reveal to learn the sex of their child. That way, they're just as surprised as their family and friends. Other couples find out beforehand and do a great job of keeping their secret until the party is in full swing.
There's no right or wrong way to host a gender reveal party. While the majority of parties use a pink and blue color scheme, it's really up to you to decide. At the time of this writing, a quick Pinterest search brought up two interesting choices… a predominantly orange color scheme and another one consisting of trendy gold and black.
Invitations and Decor Gender Reveal Ideas
Banners Pink or Blue We Love You.
Food Tips for Baby Shower
Typically, the gender of the baby is revealed when the cake is cut. If the cake is blue, it's a boy. That being said, cutting into a pink cake means a little girl will soon join the family. Instead of the cake, you might use cake pops instead. To make it more fun, ask the guests to bite into their cake pops at the same time. Other food and beverage ideas include:
blueberry punch and pink lemonade
vanilla sandwich cookies partially dipped in pink and blue-tinted white chocolate
M&Ms with and without nuts
pink and blue cotton candy
ice cream served in waffle bowls (dip the rims in the chocolate mentioned above)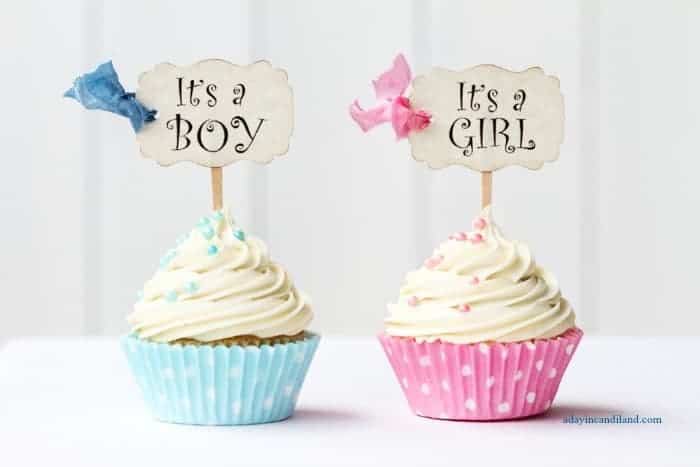 Reveal Tips and Ideas
Instead of revealing the baby's sex, by cutting into a cake, many couples choose to open a large box of appropriately colored helium balloons in front of the crowd. Other ideas might be setting off a pink or blue smoke bomb, holding up pink or blue baby clothing, or blowing pink or blue bubblegum bubbles.
Maybe you prefer a piñata to help with the reveal? Because of the popularity of gender reveal parties, you can now purchase stork or pacifier piñatas (along with other baby-related choices), filled with appropriately colored confetti.
You might even fill two pillows with dyed pink or blue feathers and have a fun pillow fight in front of your guests.
Honestly, this is just the tip of the iceberg when it comes to gender reveal party tips. You can get as creative or whimsical as you want. The most important thing is to plan a party in which your guests will have a blast helping you celebrate the birth of your adorable little one.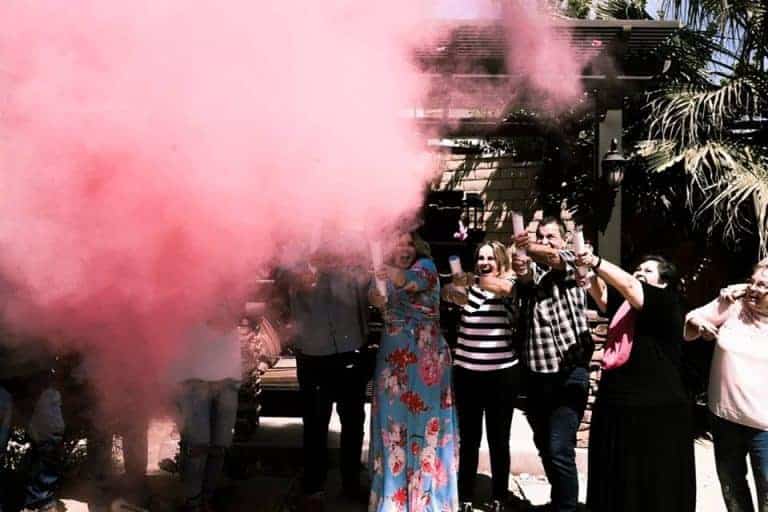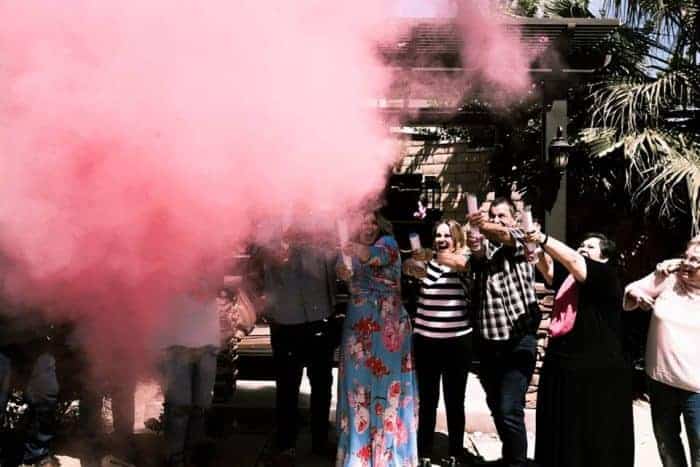 I hope this gives you some great ideas if you choose to have a Gender Reveal Baby Shower for your precious new addition. Sign up to receive my newsletters on upcoming recipes, encouragement, and family tips. This game below asks the couples questions and playfully decides the gender for you as you circle the answers.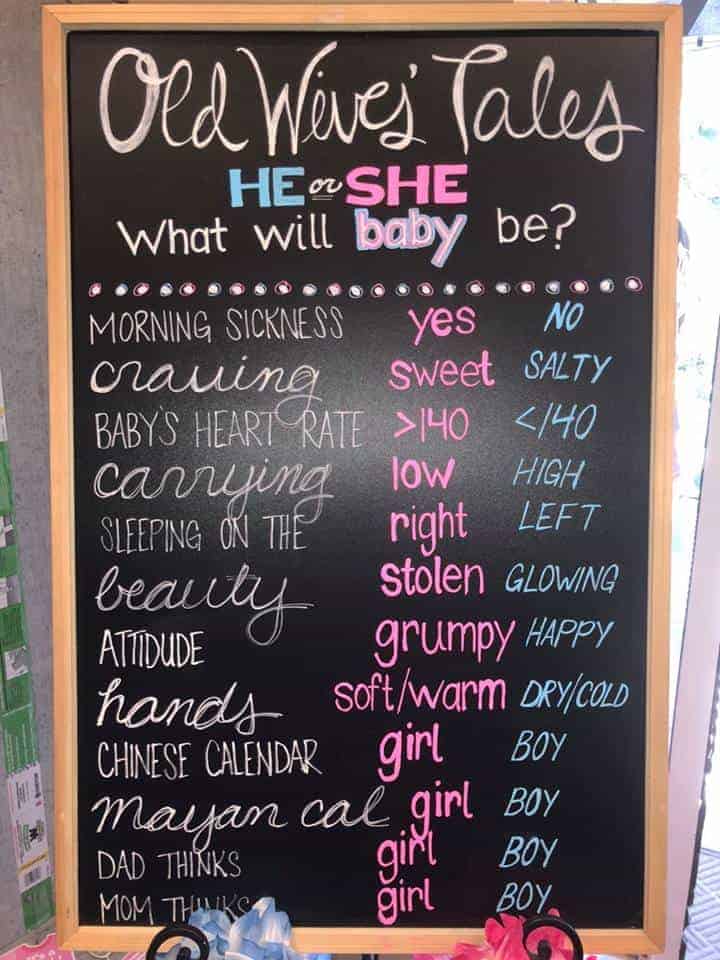 Don't forget my last article on Baby Shower Ideas and get the Free Printable Baby Shower Planning Checklist above.