I am one of those crazy people that can listen to Christmas music any time of the year. (no hating allowed) I know there are those people that get angry when they go to a store and see Christmas decor in October.
If they are playing any holiday music you start Facebooking your friends in disbelief.
If you are one of those people I am sorry. I am married to one of those people. He can't think about Christmas until after Thanksgiving. (As you'll see at the end of this post)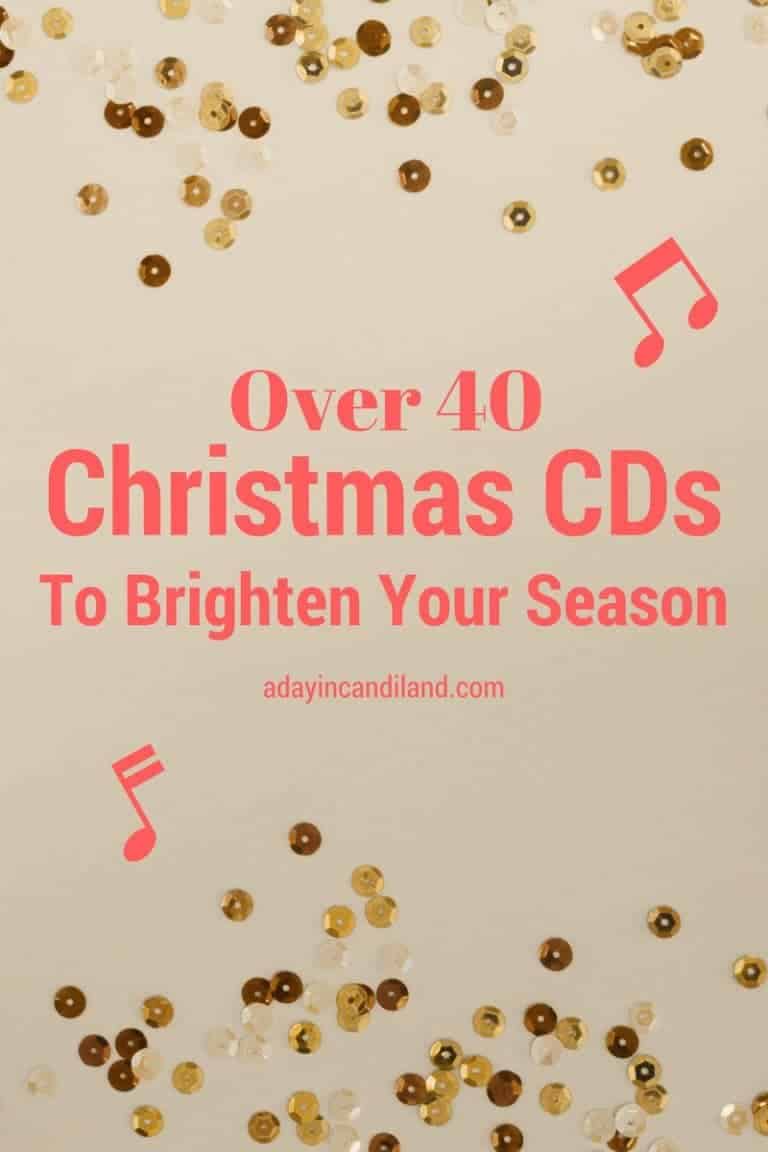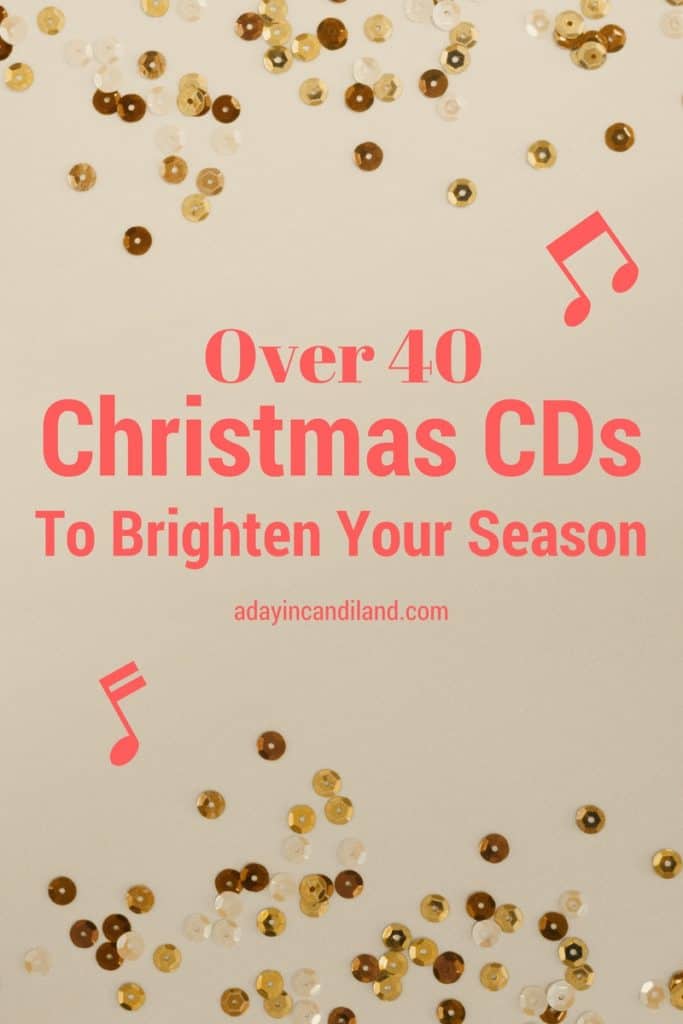 *This post may contain affiliate links. If you make a purchase, I get a small commission. Please see my disclosure policy for details
All types of Genres Christmas Music
Now I, on the other hand, get excited to see them pull out all the pretty glittery things and loves the seasonal music. I guess that's because usually, people are nicer during the holidays. They are more giving, and I would like to see that year-round.
I don't know about you, but when I hear a song, by Nat King Cole, the Carpenters, or Perry Como, I get transformed back to my childhood and spending time as a bright-eyed child with all the wonder and hope in the world. By the way, if you don't have a stereo system in your house, this is the one I use. It looks old-fashioned, that's what I like about it.
So I am excited to bring you this list of the Best Christmas CDs, you can buy as a gift or treat yourself to.
Over 40 Christmas CDs to Brighten the Season
1: That's Christmas to Me: By Pentatonix
2: NOW Christmas: By Now That's What I Call Music (2Cd)
3: The Time-Life Treasury of Christmas (2CD): By Treasury of Christmas
4: A Pentatonix Christmas: By Pentatonix
5: Christmas Together: By Garth Brooks and Trisha Yearwood
6: Tis The Season: By Jimmy Buffet
7: Glow: By Brett Eldredge
8: Christmas Party: By She & Him
9: I'll Have Another….Christmas Album: By Straight No Chaser
10: PTXmas Deluxe Edition: By Pentatonix
11: Tennessee Christmas: By Amy Grant
12: Christmas: By Michael Buble'
13: The Thrill of Hope: By Christy Nockels
14: Wonderland: Sarah McLachlan
15: The Essential Now That's what I Call Christmas: By Various Artists
16: Tis The Season: By Jordan Smith
17: A Very Kacey Christmas: By Kacey Musgraves
18: Behold: By Lauren Daigle
19: Charlie Brown Christmas: By Vince Guaraldi Trio
20: Christmas at Downton Abbey: By Various Artists
21: James Taylor at Christmas: By James Taylor
22: The Classic Christmas Album: By Sarah McLachlan
23: Christmas Portrait: By The Carpenters
24: The Greatest Gift of All: By Rascal Flatts
25: A Farmhouse Christmas: By Joey & Rory
26: Christmas In Tahoe: By Train
27: The Polar Express: By Various Artist
28: Braxton Family Christmas: The Braxtons
29: On This Winter's Night: By Lady A
30: Letters From The Labyrinth: By Trans-Siberian Orchestra
31: Christmas Queens: By Various Artist
32: Home For The Holidays: Darius Rucker
33: Adore: By Chris Tomlin
34: To Celebrate Christmas: By Jennifer Nettles
35: A Very Special Christmas 25th Anniversary: By Various Artists
36: Wrapped In Red: By Kelly Clarkson
37: Now Merry Christmas: Various Artists
38: Holiday Wishes: By Idina Menzel
39: It Must Be Christmas: By Chris Young
40: Acoustic Christmas: By Neil Diamond
42: Children's Christmas Favorites: By Children's Christmas Favorites
43: Country Christmas: By Various Artists
44: Finding Christmas: By Gentri
45: A Hollens Family Christmas: By Peter Hollens
46: White Christmas Blue: By Loretta Lynn
47: Christmas: By Mannheim Steamroller
48: Greatest Christmas Songs: By Perry Como
More Christmas Ideas
Now I am sure you have found something you will enjoy with over 40 of the Best Christmas CDs. Get a few extras, you never know when you might need that last-minute gift.
You can also see what we are watching this year for Christmas Movies. If you need help with preparing for Christmas, I share it here, plus get some great budgeting tips for the new year.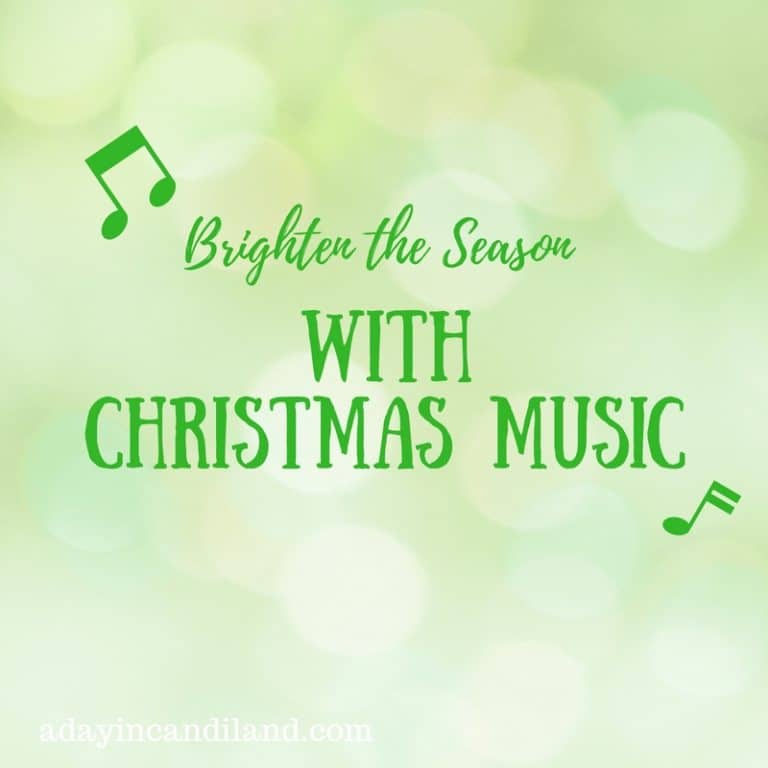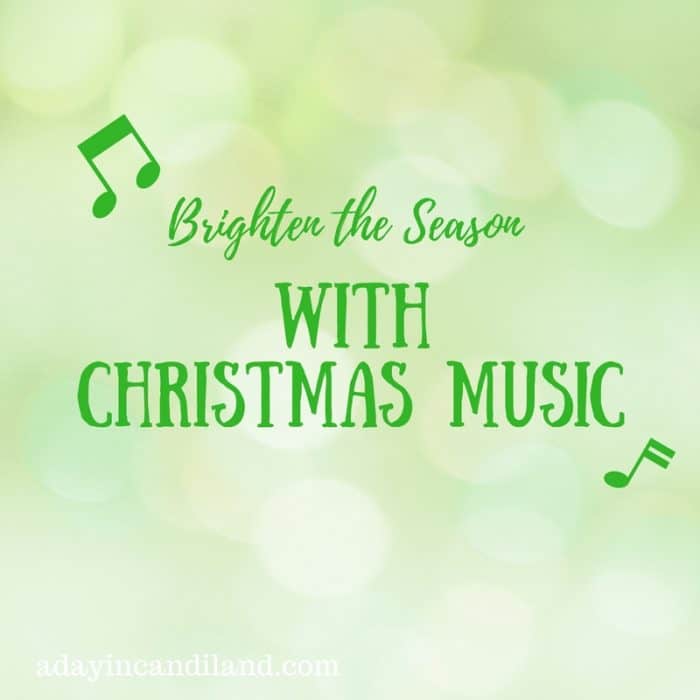 Now I am going to leave you with a picture I woke up to proving my hubby can be a scrooge before Thanksgiving.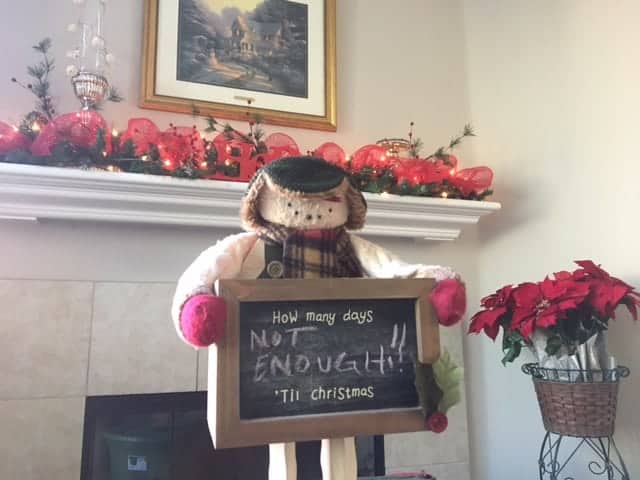 More ideas for Christmas: