Smart Business Tips from Millionaires that had a dream and goals as young teenagers and never gave up.
I recently saw a commercial preview that caught my eye. The Steve Harvey Show was having millionaires come on his show that had made it big and wanted to share their tips to help others reach their dreams.
Well, I had to watch and see what they said. I am a firm believer in being positive and most of the time it's your mindset that needs to be adjusted, and that could be the biggest key.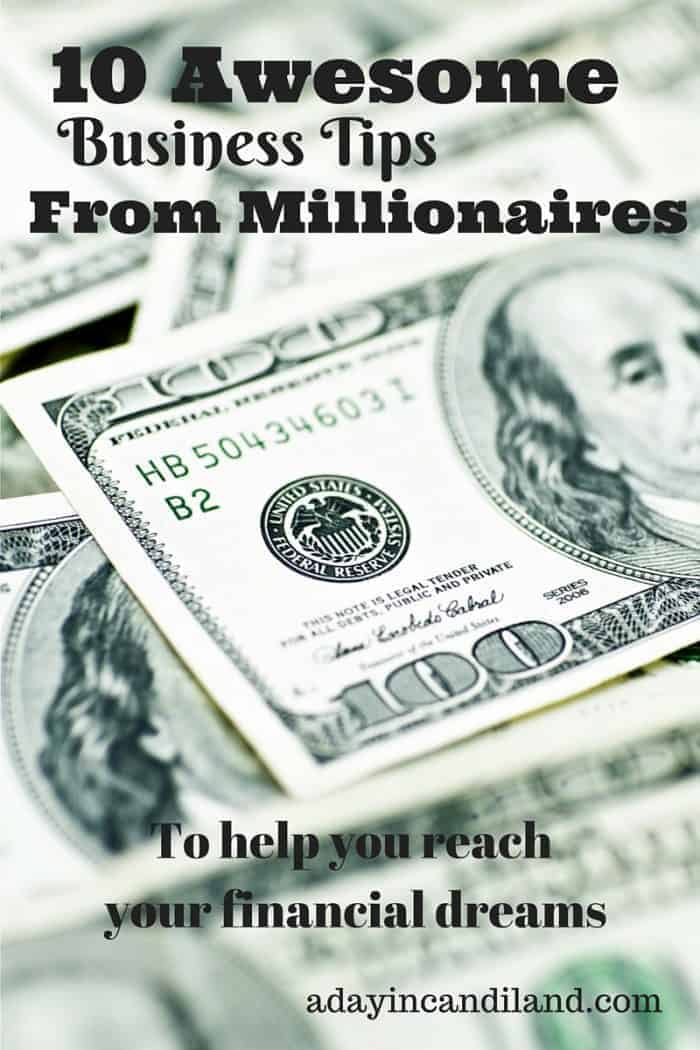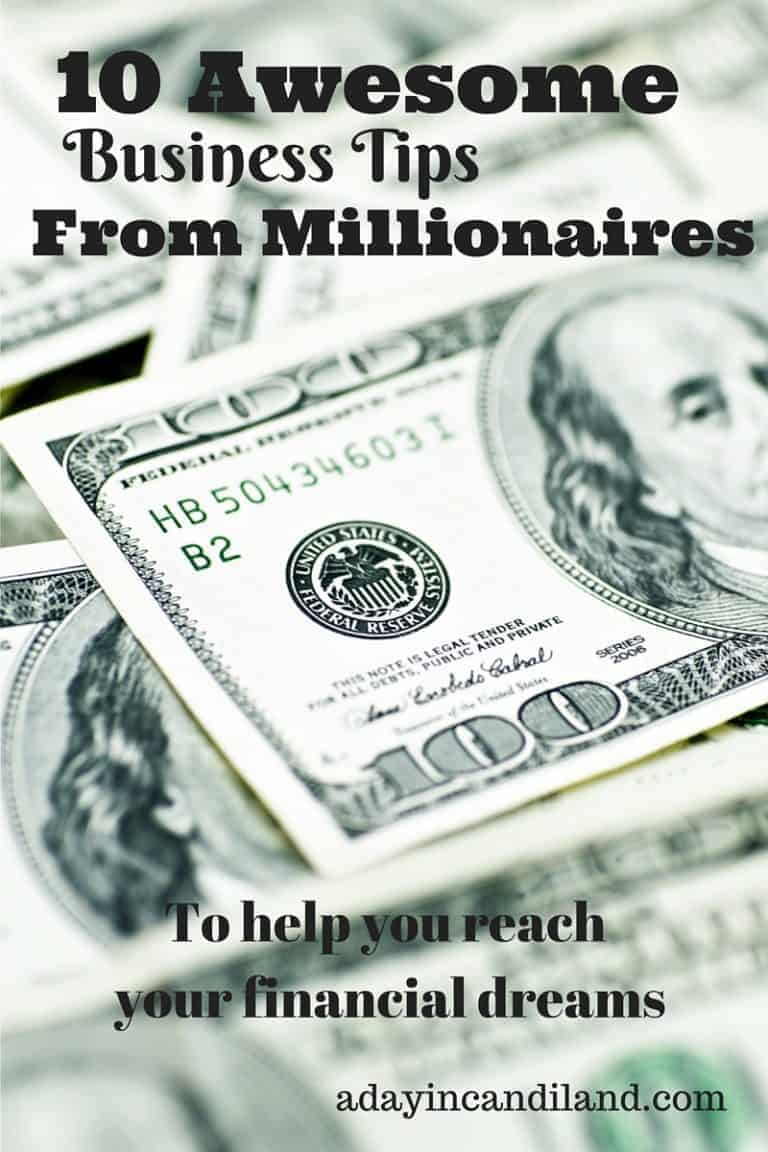 Business Tips from Millionaires
So I sat down to watch the episode so I could catch these 10 tips. The guests came on and told their story and then gave their tips.
Tip 10. From 20-year-old Leanna Archer, founder of Leanna's Hair products "Believe" (Believe in yourself and don't give up)
Tip 9. From Manny Khoshbin Real Estate Mogul "Be A Sponge" (Learn everything you can about your field)
Tip 8. From Manny Khoshbin, "Stay in The Game" (Don't Quit, Take the Word Can't out of your vocabulary)
Tip 7. From Tymeka Lawrence, Founder of Brock Beauty "Be Accountable" ( Have Integrity)
Tip 6. From Tymeka Lawrence, "Start Small" (Financially be smart with your money, don't overextend your savings or loans)
Tip 5. From Johnny Wimbrey, Author and Motivational Speaker "Be Confident" (Not arrogant)
Tip 4 From Johnny Wimbrey, "Don't follow parked cars" (Pick your mentors wisely, even a dog won't bark at a parked car)
Tip 3. From Patrice Washington, Author and former Real Estate Mogul "Show Gratitude" (in all things and keep your eyes on your dream. She dreamed as a child she would go to USC and she put a bumper sticker on her wall and looked at it each day until she attended college at USC)
Tip 2. From Patrice Washington, "Find Good Mentors"
Tip 1. From Doreen Rainey, Vice Pres of Steve Harvey's, Act Like a Success Program, "Believe what you see" (Keep Focused, Believe in yourself and Visualize it coming to pass)
I thought these 10 tips were Spot On. You have to believe in yourself and what you want to accomplish. This goes for any type of business you want to have.
I am a blogger and I can apply all these tips to my business. My husband owns an auto repair business and the same tips apply to his business.
All of these people on the show, started out in their teens with no money, many homeless, in gangs or pregnant. But they had a dream and found someone that believed in them to cheer them on until they reached their success.
Quick Tip: I am reading Dave Ramsey's Total Money Makeover right now. I believe you have to know how to handle money and budget just like Tip 6.
Do you have business goals? Hop over to my facebook page or leave me a comment below with what you hope to achieve in your business if you have one.
Work on your mindset, just like these business owners did. One day you could be a Millionaire.
More Financial Business Encouragement