This weekend I made a Quick and Delicious Turkey Pot Pie for our Sunday dinner. The best part was it was easy to make, and it is a filling meal.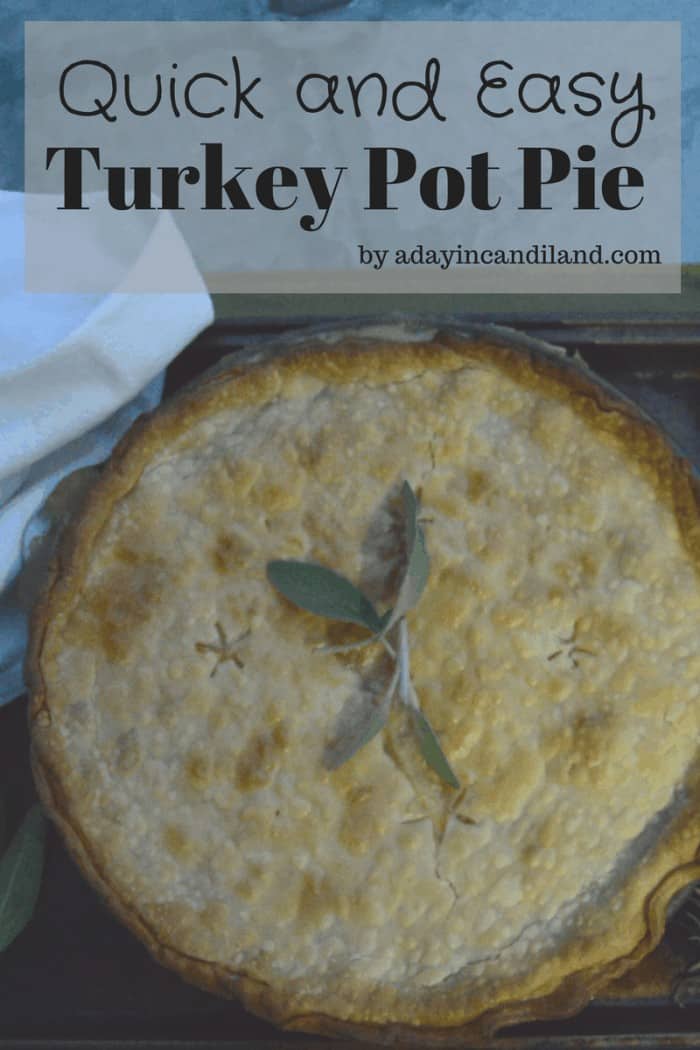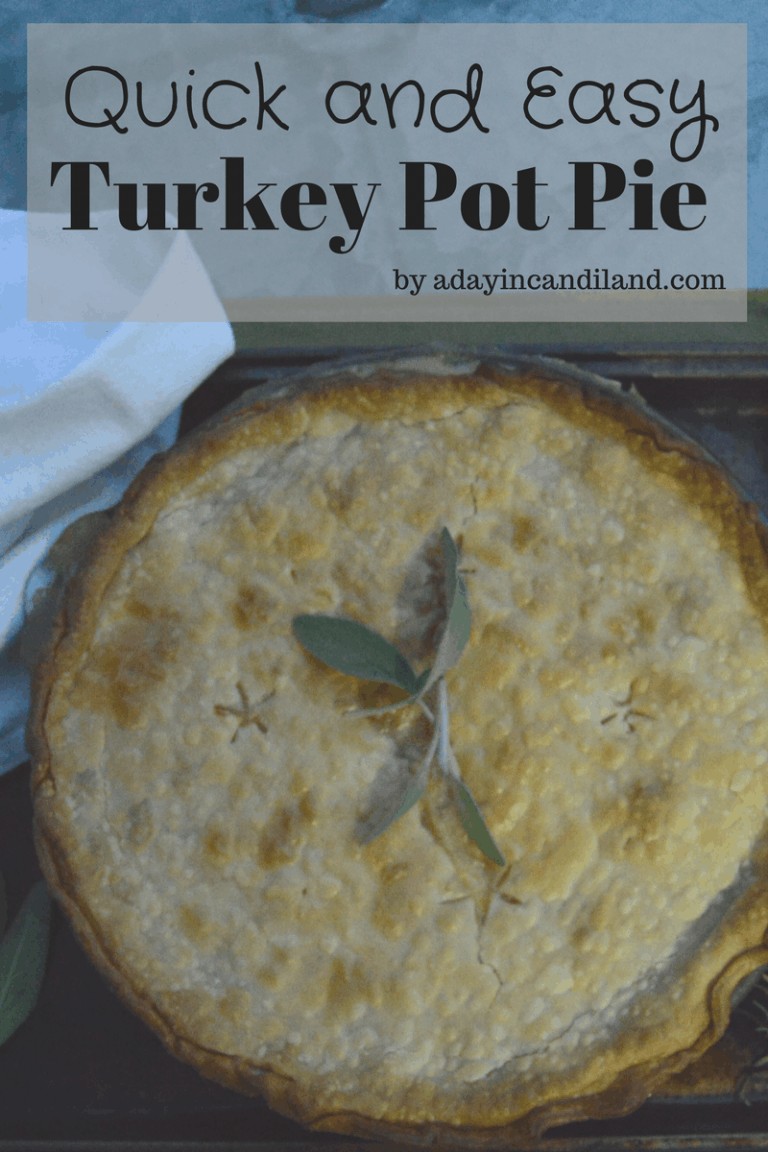 We had a busy day Saturday at an all day Volleyball Tournament out of town and got home late. Then went to church on Sunday morning and I didn't get to do my grocery shopping that I usually do on Saturday for my weekly meal plan.
I had the ingredients I needed and since it was raining, after being 104 degrees just 2 days before, I thought it would be a great easy dinner to eat while watching movies.
I try to serve Turkey several times a month. It is a super protein and it is just as easy to prepare as any other poultry or meat.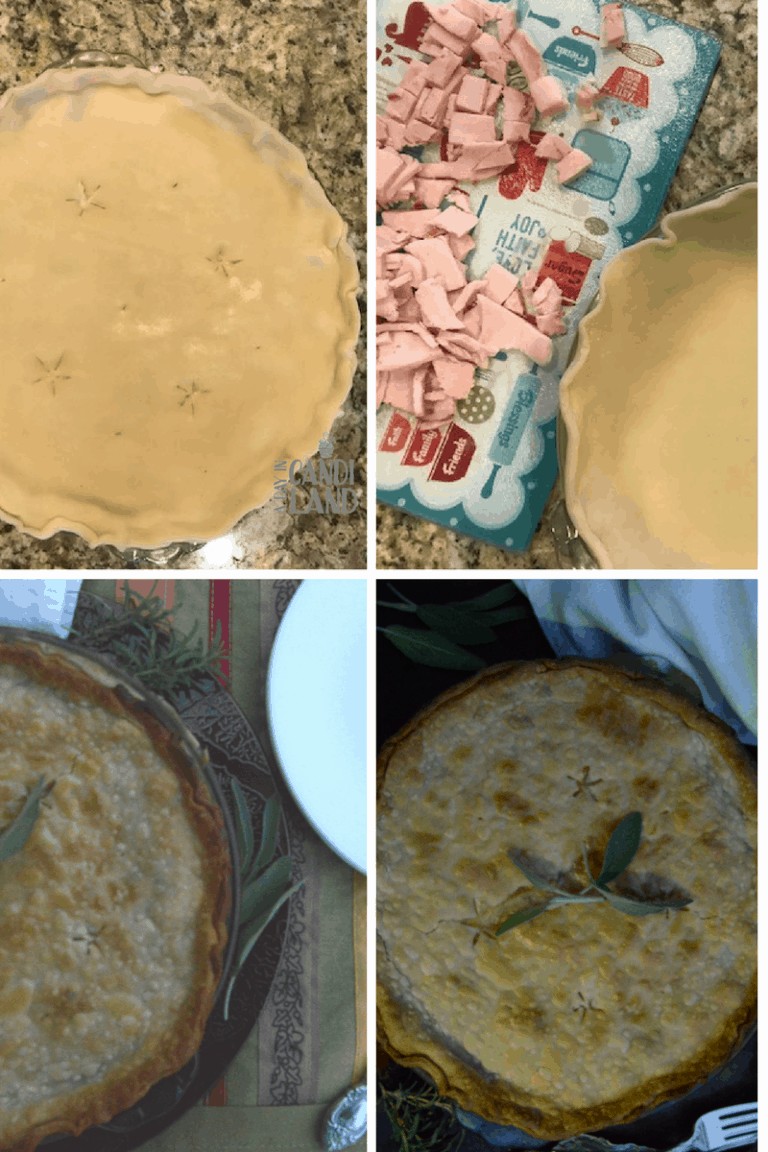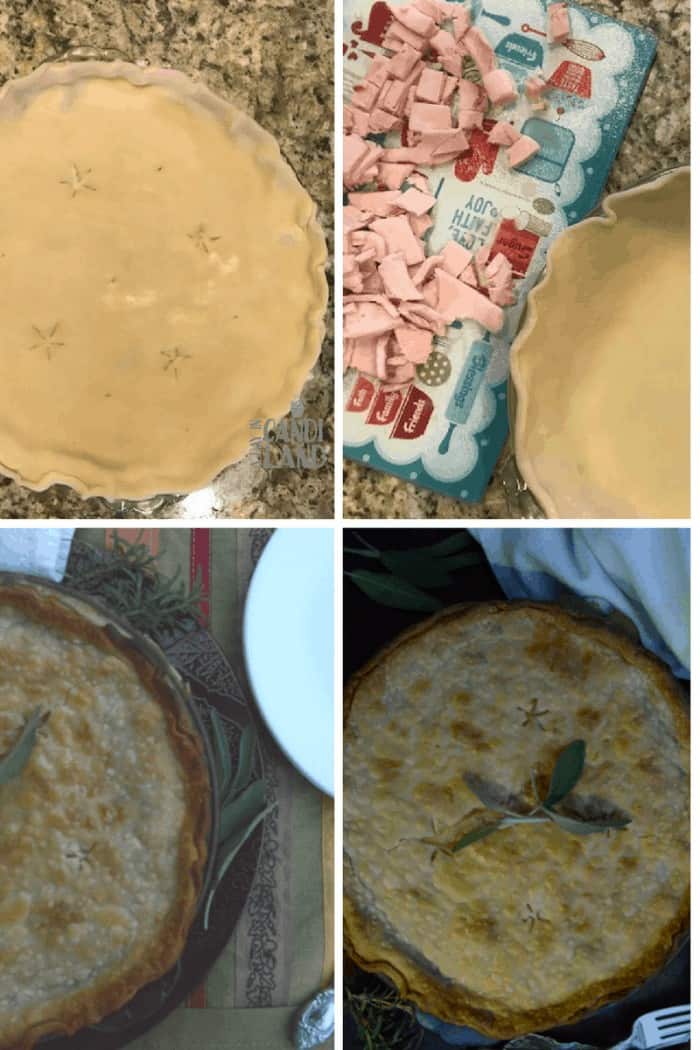 Quick and Delicious Turkey Pot Pie
This Turkey Pot Pie is Quick and Easy to make, filling and delicious. Add any of your favorite ingredients to make it extra special.
Ingredients
Crust
1

box

of refrigerated pie crusts
Filling
1/3

cup

butter

1/3

cup

chopped onion

1/3

cup

all-purpose flour

1/2

teaspoon

salt

1/4

teaspoon

pepper

14

oz

chicken broth

1 can

1/2

cup

milk

2 1/2

cups

grilled cooked turkey

2

cups

frozen mixed vegetables

thawed

1

cup

diced frozen potatoes

thawed
Instructions
Heat oven to 425 degrees, based on your oven.

Prepare pie crust as directed on box and place into a 9" glass pie plate.

In a large saucepan, melt butter over medium heat. Add onion and cook for 2 minutes until tender.

Stir in flour, salt, and pepper until blended. Gradually stir broth and milk, cooking and stirring until bubbly and starting to thicken..

Stir in turkey and vegetables. Remove from heat.

Spoon Mixture into prepared pie plate.

Top with Second Crust, Flute, and Make slices to vent.

Fluting the double pie crust.

After you place the top pie crust on, trim the edges of both crusts evenly, leaving 1/2 " overlapping the pie plate. Fold the 2 crusts under 1/2". You can now do your decoration. To flute, just take your thumb and pointer finger of one hand and the pointer finger of the other hand, and pinch them together. If you don't want to flute you can take a fork and press down along the top after you have folded the crusts underneath. Make sure you vent pie crusts with a sharp knife by making 1" slits several places on top crust.
Notes
You can use your favorite homemade crust here as well.
Nutrition
Calories:
564
kcal
|
Carbohydrates:
54
g
|
Protein:
18
g
|
Fat:
31
g
|
Saturated Fat:
13
g
|
Polyunsaturated Fat:
3
g
|
Monounsaturated Fat:
12
g
|
Trans Fat:
1
g
|
Cholesterol:
61
mg
|
Sodium:
878
mg
|
Potassium:
500
mg
|
Fiber:
5
g
|
Sugar:
2
g
|
Vitamin A:
3455
IU
|
Vitamin C:
14
mg
|
Calcium:
71
mg
|
Iron:
3
mg
The best thing about making this quick and delicious Turkey Pot Pie is the versatility of it and what you can do with it. You can change out the butter and milk and make it dairy free. You can add any veggies you like. I was thinking of artichokes but didn't have any in the pantry. If you have time you can make also your crust from scratch.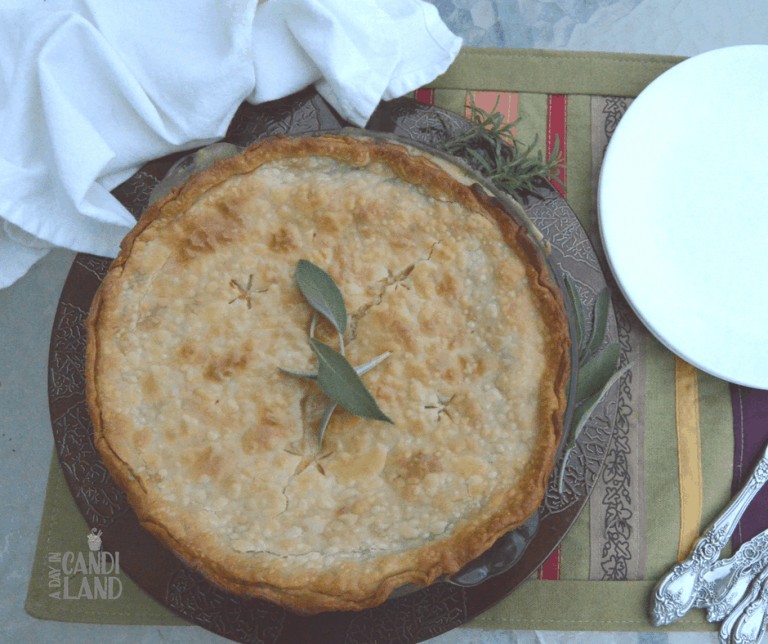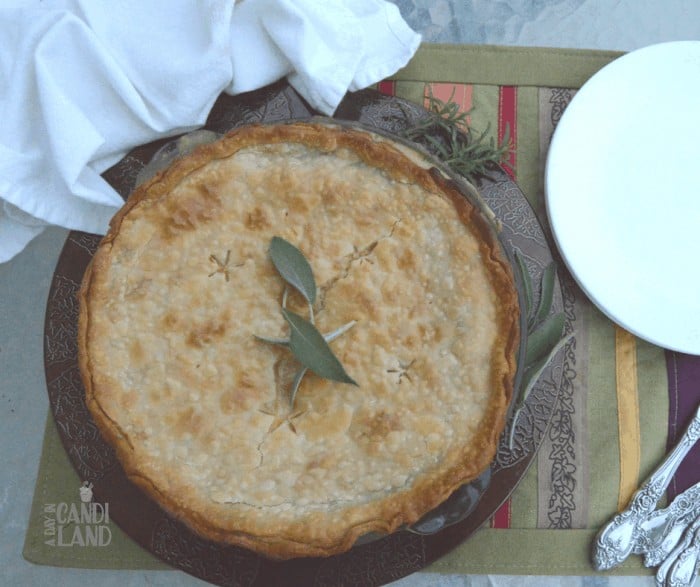 Turkey is a great super protein and is naturally low in fat and provides immune-boosting nutrients like iron, zinc and potassium. It's also packed with lean protein to keep people feeling full longer and satisfy their appetite for health and fitness.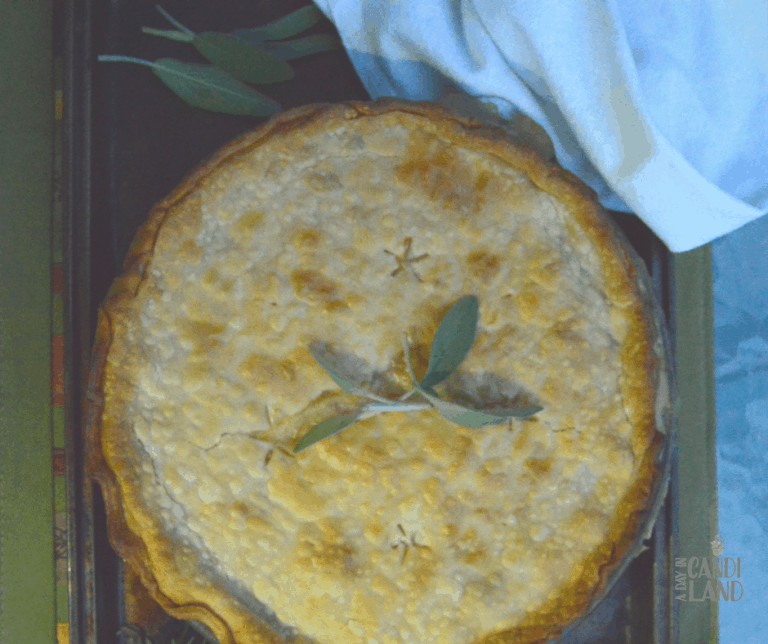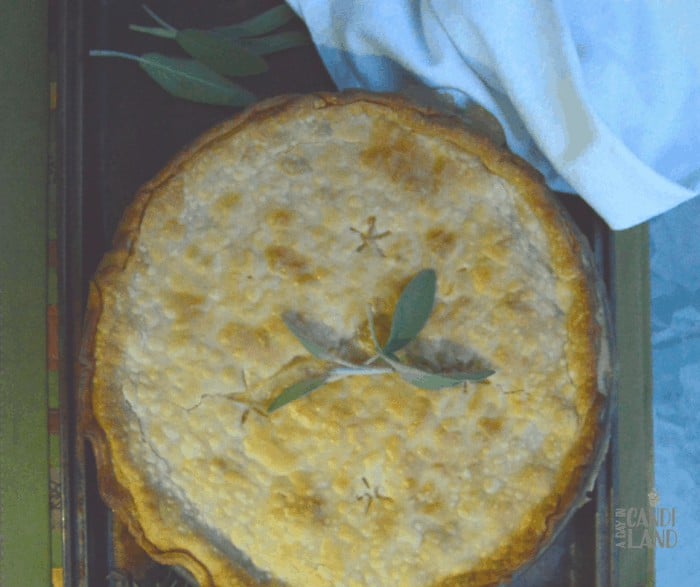 Always cook turkey to the recommended internal temperature (view recommendations at serve Turkey)
Get more Turkey Recipes at Serve Turkey and their Facebook page.
Now that you have tried this Quick and Delicious Turkey Pot Pie, sign up to receive even more of my Easy Recipes.