Matcha Tea has been around for thousands of years. Matcha is a powdered version of green tea that has become truly popular over the past decade because of increased awareness about its many incredible health benefits including increased energy, concentration, and weight loss.
Enjoy these tips on how to find the Best Matcha Tea and the benefits they provide.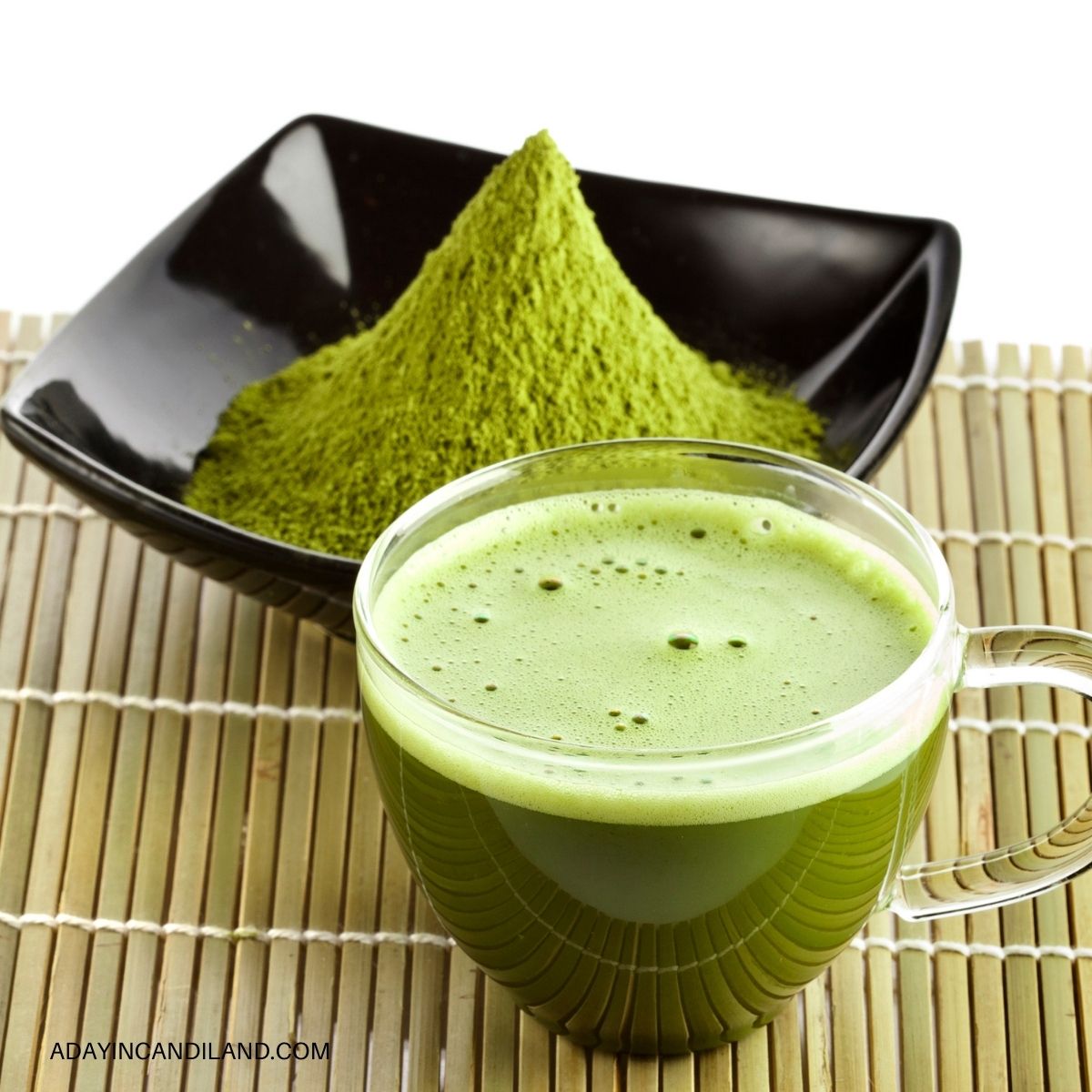 What is Matcha Tea
Matcha tea is a type of green tea that is grown and prepared a little differently than traditional green tea. Matcha tea has been used in East Asian countries such as China and Japan for centuries and it has many health benefits. Keep reading to learn more about Matcha tea, and the best brands that you should try.
How is Matcha Grown?
This tea is grown on green tea bushes that are kept in the shade. By keeping the tea leaves in the shade the amount of chlorophyll in them increases, and that is what gives them their bright color. The leaves are hand-picked and the stems and veins are removed before they are ground into a fine powder.
Is Matcha Better than Green Tea for Your Health?
Matcha has more antioxidants than traditional green tea. These antioxidants have been shown to protect against cancer, ward off cardiovascular disease, and reduce cholesterol and blood pressure. There is a catechin polyphenol called EGCG that matcha and contains over 100 times more than traditional green tea.
Is there Caffeine In Matcha Tea?
One of the major health benefits of matcha is that it has a lot more caffeine than regular green tea does. The caffeine content of matcha should be about 70 mg/ 8 ounce glass, if it is prepared correctly. Comparing to a cup of coffee which is approximately about 95 mg/8-ounce glass.
How is Matcha Brewed?
To brew Matcha tea combine 1 to 2 teaspoons of Matcha powder with 2 to 4 ounces of hot water. Whisk the Matcha powder and the water with a bamboo whisk and enjoy. The ratio of Matcha powder to water can be adjusted to your preferences. The health benefits of Matcha tea include cancer prevention, increased weight loss, improved heart health, and a boost to brain health.
Can you Bake with Matcha?
Matcha is only for drinking you can bake with it also. There are main grades of Matcha, Premium, Culinary, and Ceremonial. To get the vibrant green in your baked goods, use the Ceremonial Grade. Read more about baking with Matcha with these 30 Matcha Desserts Recipes.
How to Store the Powder
Store your Tea in an airtight container and place it in the refrigerator. The shelf life is approximately 2-3 months.
So now that you know what Matcha tea is, and its health benefits, like talk about some Matcha tea that you should try.
*This post may contain affiliate links. If you make a purchase, I get a small commission. Please see my disclosure policy for details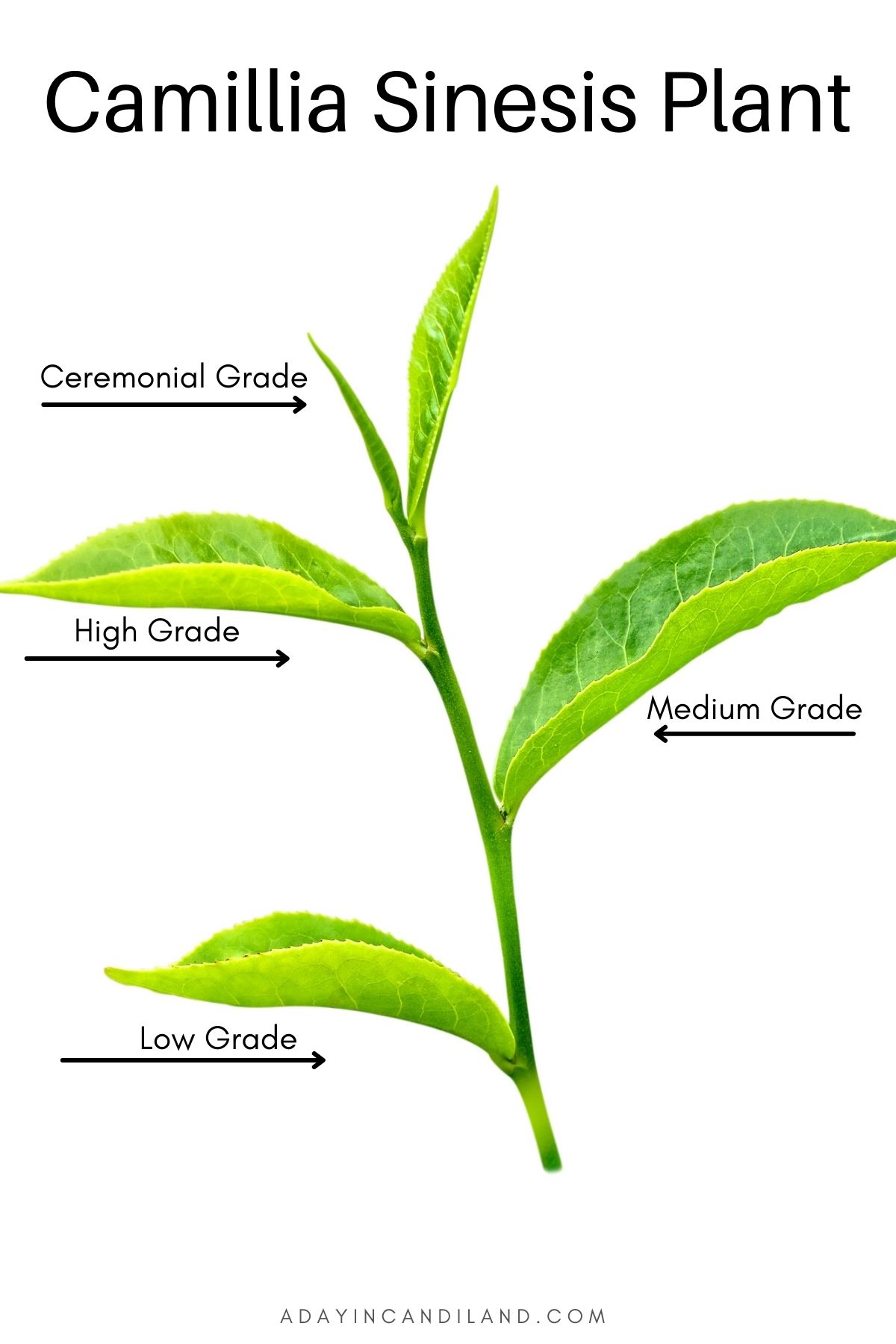 Best Matcha Tea Brands
Jade Leaf Organic Matcha Green Tea Powder
This Jade Leaf Organic Matcha green tea powder is 100% organic and is of authentic Japanese origin. This Matcha green tea powder gives a colorful, flavorful, and healthy boost to teas, baked goods, and smoothies. Organic Culinary Grade. Best for Baking and Smoothies.
Kiss Me Organics Matcha Green Tea Powder
Are you looking for a way to boost your energy levels and your health naturally? If so, then check out this organic Matcha tea powder. This bright green Matcha tea powder will give you a long-lasting energy boost with no caffeine crash later in the day. This Matcha tea powder also helps to promote healthy weight loss and a detox diet plan. Add this powder to your smoothies, baked goods, lattes, or just make a nice mug of hot tea. Organic Culinary Grade
Matcha Green Tea Powder
Are you looking for a healthy way to boost your energy, lower your cholesterol, reduce your stress levels, and keep your blood sugar levels under control? Then this premium culinary grade Japanese Matcha is for you. You can use this premium Matcha powder as a meat tenderizer, in your baking, or put it in your smoothies, lattes, or iced coffee. It is unsweetened and sugar-free.
Matcha Moments Green Tea Powder
This Matcha Moments green tea powder comes ground in an air-tight gold tin to keep it as fresh as possible. This Japanese superfood has many benefits to your health including a lasting energy boost with no crash, increased mental clarity, and a boost to your immune system. This Matcha tea powder comes in different grades: ceremonial (best for tea), premium (good for tea, lattes, and cooking), and best (for cooking and baking).
Matcha Tea Gift Set – Matcha Tea Ceremony Set by MatchaDNA
If you are looking for a Matcha Tea Gift set then this is a very nice choice. The gift set comes with organic Matcha tea, a bamboo whisk, a bamboo spoon, a ceramic whisk holder, and a handmade Matcha tea bowl. All of these items come in an attractive, sturdy gift box that can be used to store the set.
MatchaBar Ceremonial Grade Matcha Green Tea Powder
This unique blend of ceremonial grade Matchabar green tea powder has a sweet earthy taste with a smooth mouthfeel. Get all of the benefits of caffeine without the jittery side effects and the proven calming effect of the amino acid L-Theanine. This ceremonial grade green tea powder is perfect for a hot cup of Matcha tea.
Pure Matcha
Pure Matcha is 100% first-harvest premium-ceremonial grade Matcha tea powder. If you are looking for a Matcha tea powder to help with weight loss then this tea powder is an excellent choice. Did you know that green tea powder helps to boost your metabolism while also suppressing your appetite naturally? Pure Matcha tea powder will provide you with an excellent cup of Matcha tea, as well as a jitter-free boost of energy to start your day. This is not an instant Matcha product. Directions are enclosed.
Encha Ceremonial Organic Matcha
This Encha Ceremonial Organic Matcha is certified organic by the USDA and is backed with a 100% satisfaction money-back guarantee. This ceremonial grade Matcha tea powder has an earthy flavor and is full of rich antioxidants that are great for your health. Just mix your Matcha tea powder with hot water, whisk, and enjoy. This brand is proven to be one of the best brands on the market.
Now you know all about Matcha tea, how to enjoy it, and what the health benefits of this amazing tea are. You also have some great selections to choose from when purchasing Matcha tea. Are you going to start including Matcha tea to your daily routine?

Read more about our Tea Guides: