This beautiful green powder called Matcha is so versatile, you can create fun and unique Matcha Desserts and Drink Recipes. These 30 desserts are made with Matcha Tea Powder.
This Japanese-grown green powder is primarily grown in two Japanese regions: Uji in Kyoto and Nishio in the Aichi prefecture. Tea leaves grown for Matcha are specially shade-grown over the course of three weeks in Spring.
When choosing Matcha Powder for your desserts you can choose Culinary Grade which is great for baking. It is not as pricey as the ceremonial grade made from the 1st Harvest. Culinary grade is not as vibrant green but tastes delicious in your baked goods and still has many benefits.
The health benefits of green tea leaves include lowering blood pressure and blood sugar and helping prevent cancer as well as fighting obesity. These Matcha Desserts give you health benefits all while tasting delicious. Many are gluten-free and vegan as well.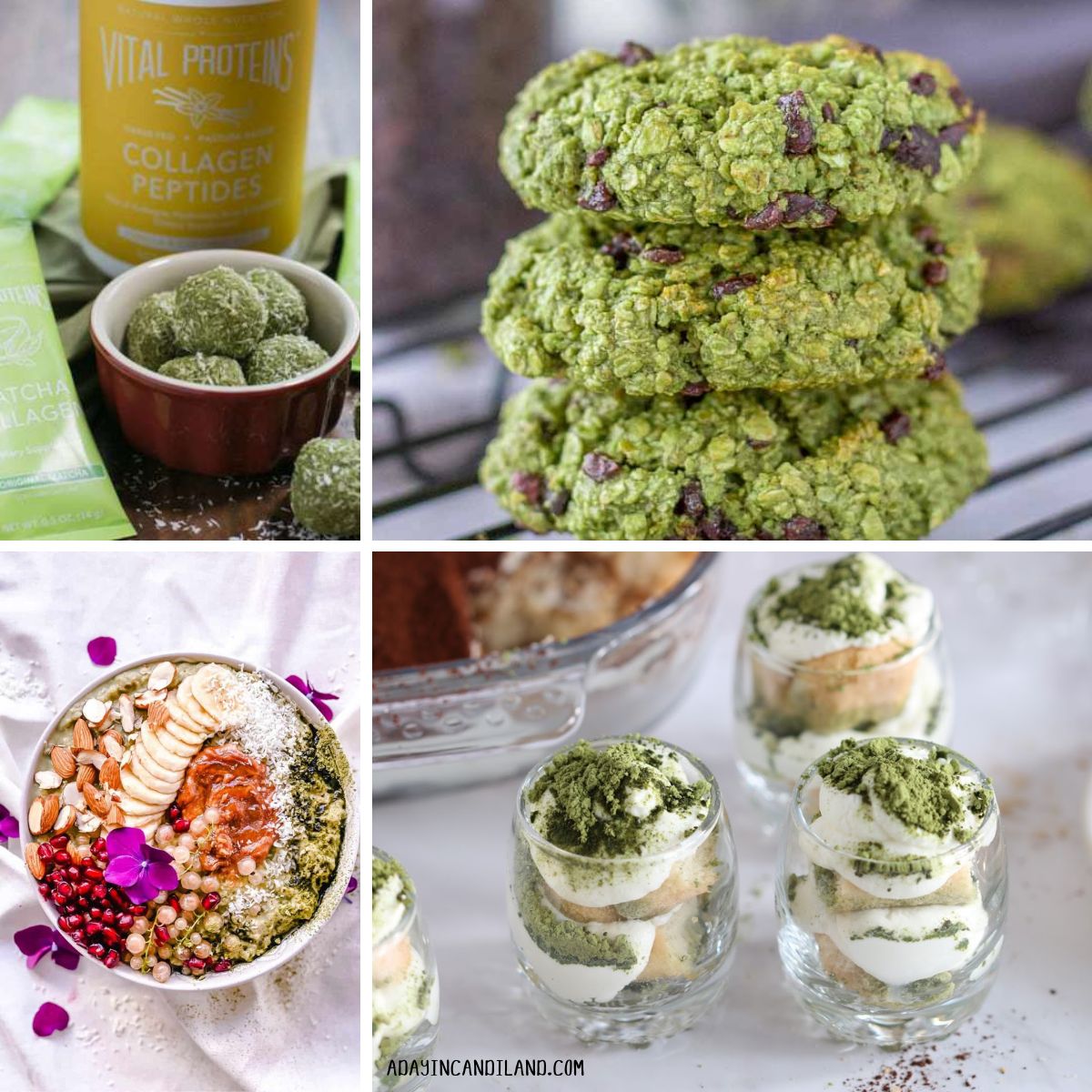 Delicious Matcha Desserts
Cookies
Cupcakes, Cakes, and Muffins
Pancakes
Breakfast Bowls
Ice Cream
More Matcha Desserts