We celebrate the anchor in the family for Father's Day, with a surprise treasure hunt including all of Dad's favorite things.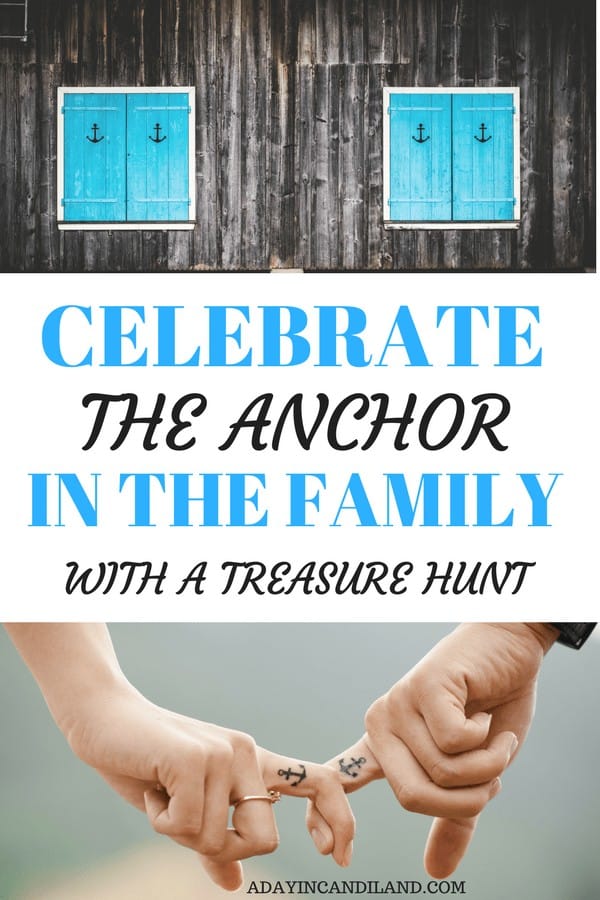 How we celebrate the Anchor in the Family
Every year at Christmas and Easter my husband loves to hide gifts for the kids by doing a treasure hunt, and this year we thought we would return the gesture and give him clues when he can find his treasure for Father's Day.
I started thinking of a theme and the gifts he would like to receive early on. I had recently got him some cologne and aftershave, but it disappears pretty quickly in a household of 3 men. So that was my first stop to the men's fragrance counter at the mall, to replenish his favorite fragrance.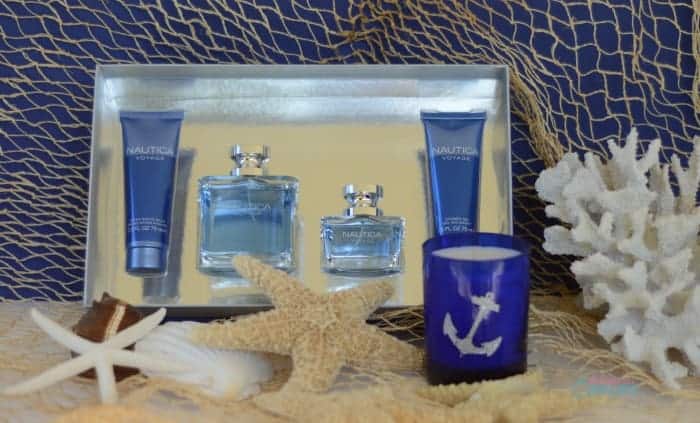 *This post may contain affiliate links. If you make a purchase, I get a small commission. Please see my disclosure policy for details
I found this great gift set by Nautica at a great price and it had everything he needed. Sets change all the time, so this set might not be the same as what is available today.
It gave me the idea to have an anchor theme. Since he is the anchor of the family, it tied in perfectly. Then I stopped by his favorite coffee house and got him a gift card. He can never have enough coffee. I even found him this great coffee print online.
I picked up a Father's Day card for him and then went home to put this plan together with the kids. My daughter and I went shopping again and she found him this Nemo Best Father t-shirt that she really liked and I found this Anchor Candle and since he uses all my candles more than I do, I had to get it. Plus it had an anchor on it. Perfect.
I decided to write up some clues and cut them out. Then we had to figure out where to hide them. Now my hubby loves to make them difficult for our kids to find. So we had to be very clever. And since this isn't happening for a few days we will continue to talk about some great places to hide the clues.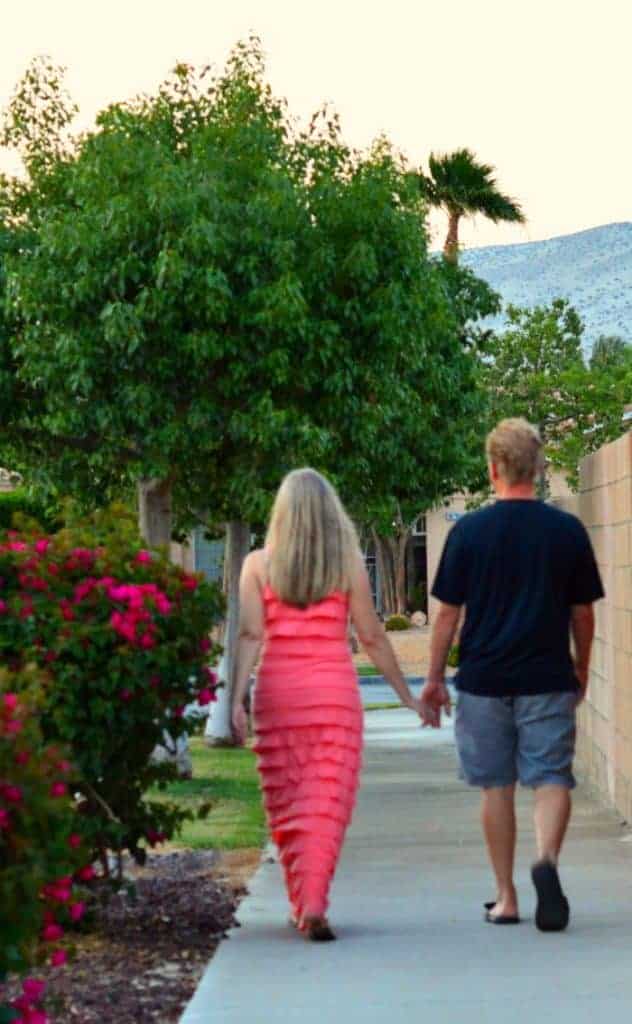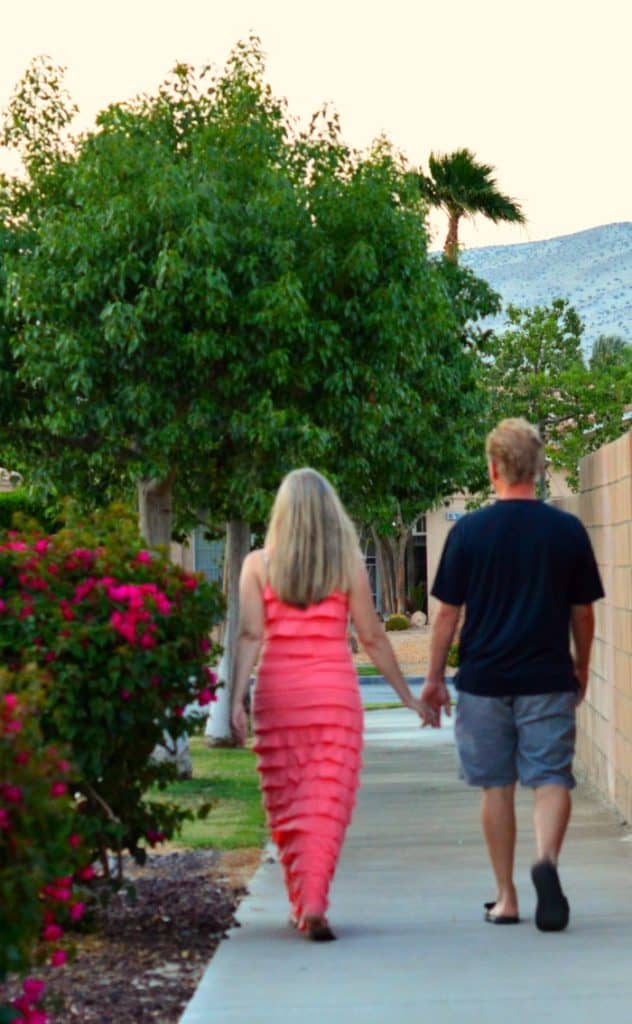 I know this is going to be a lot of fun for him. This year has had lots of tough changes for our family, with a lot of loss. He has had to be our rock and anchor and he is my champion. We have been married 30 years and he has been a father for over 20 years. It hasn't always been easy, but I am really proud of him and his strength.
Choose Another Theme
If Anchors are not his thing, you can choose another theme and pick three or four gifts and create the treasure hunt he will appreciate. It is a lot of fun. It can end in a picnic or out for ice cream.
Car Theme
Animal Theme
Grilling Theme
Sports Theme
Workout Theme
Coffee Theme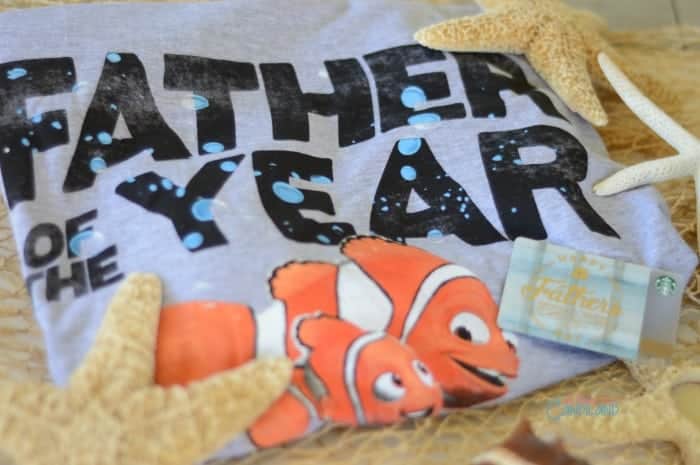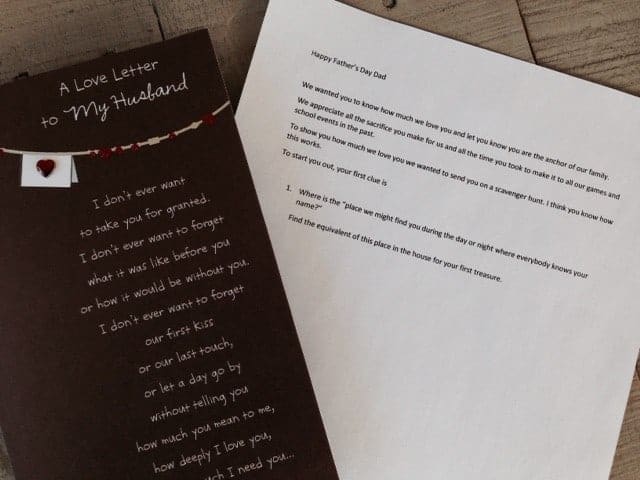 Father's Day Treasure Hunt Directions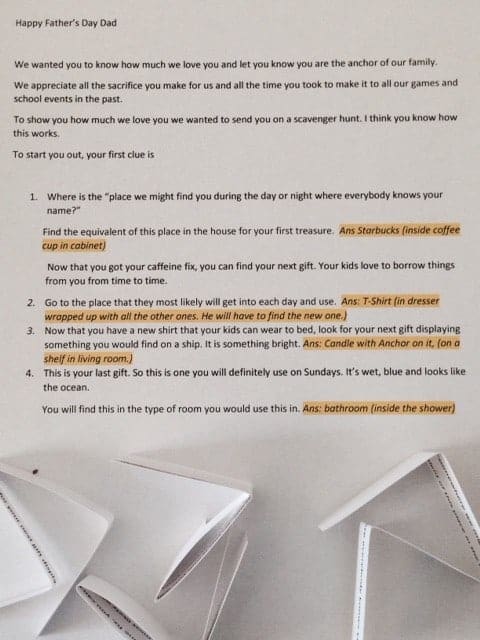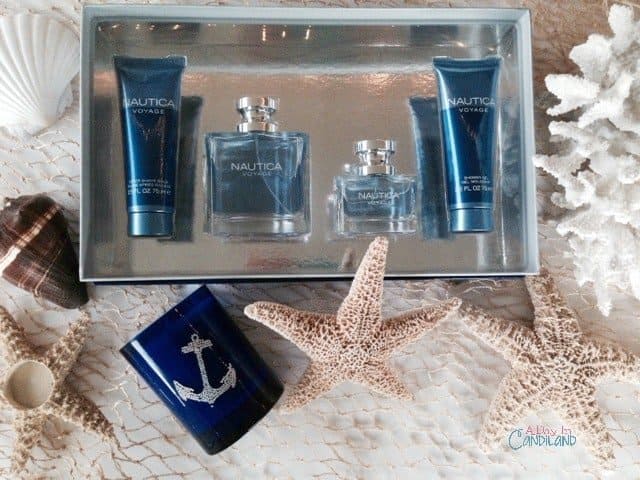 For More Gift Guide Ideas: