These easy old fashioned homemade ice cream recipes provide you with lots of delicious choices and recipes to make this year.
*This post may contain affiliate links. If you make a purchase, I get a small commission. Please see my disclosure policy for details
Ice Cream is not just a summer favorite. Kids and Adults alike eat it year-round. Some of the recipes on this list need an ice cream maker and some do not. That means you can make some today, even if you don't have your own Ice Cream Maker.
We like to go to Baskin Robbins on Tuesday because it's dollar scoop night. But it is just as easy to make your own ice cream in just a few short hours. Plus you can add fresh fruit, make it dairy-free, or you can add lots of extras and create your own concoction.
Old Fashioned Homemade Ice Cream
When I was a child, it was exciting when my Dad would gather us together, grab the Rock Salt and make Vanilla Ice Cream. To me, it was the best Ice Cream I had ever had. Maybe because we were all together and each taking part in the activity.
Need an Ice Cream Maker? Get it here>>>>>>>>Ice Cream Maker
Homemade Ice Cream Recipes List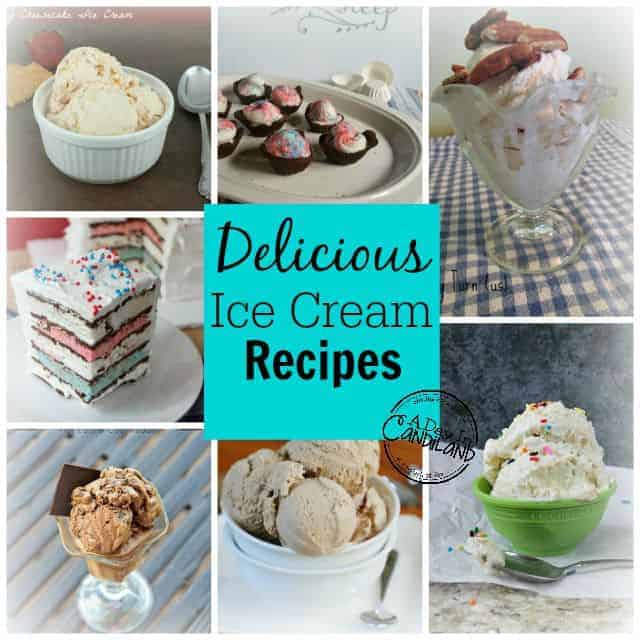 So here are 14 delicious Ice Cream Recipes for you to enjoy. 1/2 of this list the homemade ice cream recipe is made with an ice cream maker and the rest is not.
What You Will Need to Make Homemade Ice Cream
Whole Milk
Fruit
Hersheys Chocolate
Eggs
Sweetened Condensed Milk
Another great thing about ice cream is it is usually gluten-free. Depending on what you may add to it, so check out this list and find the one that makes you scream for Ice Cream.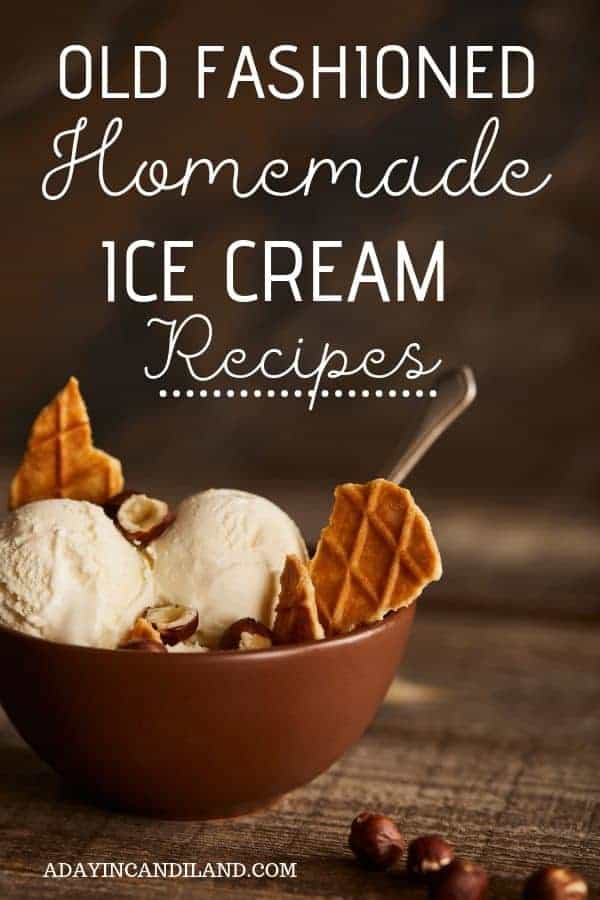 If you are on Facebook you can follow us there. Also, get a free printable on how to substitute baking items when you sign up for my email updates below. What is your favorite ice cream flavor? Make sure to leave some comment love.
Here are a few other Ice Cream Ideas
Free Baking Ingredient Substitution Chart
Subscribe to our weekly recipes, kitchen tips and encouragement and receive this baking ingredient substitution chart for FREE! Awesome Right?