Make some old fashioned homemade ice cream with or without an ice cream maker. Choose from vanilla, chocolate, fruity and some dairy-free flavors.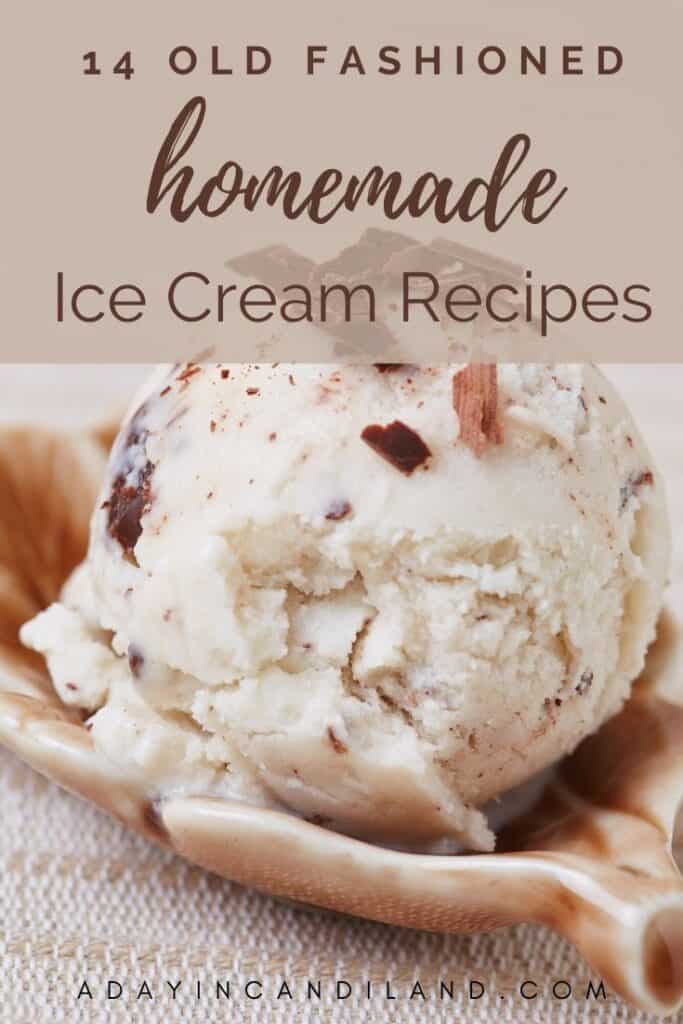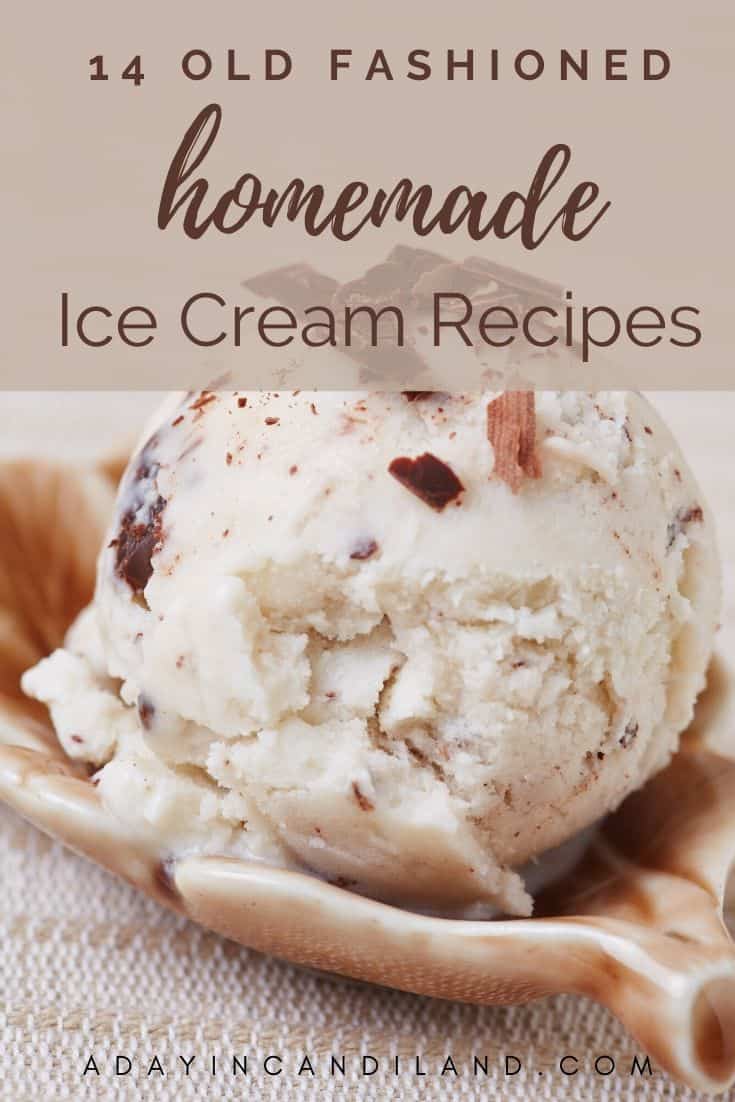 *This post may contain affiliate links. If you make a purchase, I get a small commission. Please see my disclosure policy for details
National Ice Cream Day
National Ice Cream Day is celebrated in the month of July. It is always the 3rd Sunday in the United States. It is a time of the year when millions of people all across the country can enjoy one of the most iconic American desserts of all time. This day, as well as National Ice Cream Month, was established by presidential proclamation in July of 1984 and continues to be the favorite holiday of children of all ages.
Ice Cream is not just a summer favorite. Kids and Adults alike eat it year-round. Some of the recipes on this list need an ice cream maker and some do not. That means you can make some today, even if you don't have your own Ice Cream Maker.
We like to go to Baskin Robbins on Tuesday because it's dollar scoop night. But it is just as easy to make your own ice cream in just a few short hours. Plus you can add fresh fruit, make it dairy-free, or you can add lots of extras and create your own favorite concoctions.
Memories of Making Homemade Ice Cream
When I was a child, it was exciting when my Dad would gather us together, grab the Rock Salt and make Vanilla Ice Cream. To me, it was the best Ice Cream I had ever had. Maybe because we were all together and each taking part in the activity.

Do you remember when you were younger, do you have memories of getting the rock salt out and stirring, stirring, stirring?
Need an Ice Cream Maker? Get it here>>>>>>>>Ice Cream Maker
Homemade Ice Cream Recipes List
Here are 14 delicious Ice Cream Recipes for you to enjoy. 1/2 of this list is made with an ice cream maker and the rest is all by hand.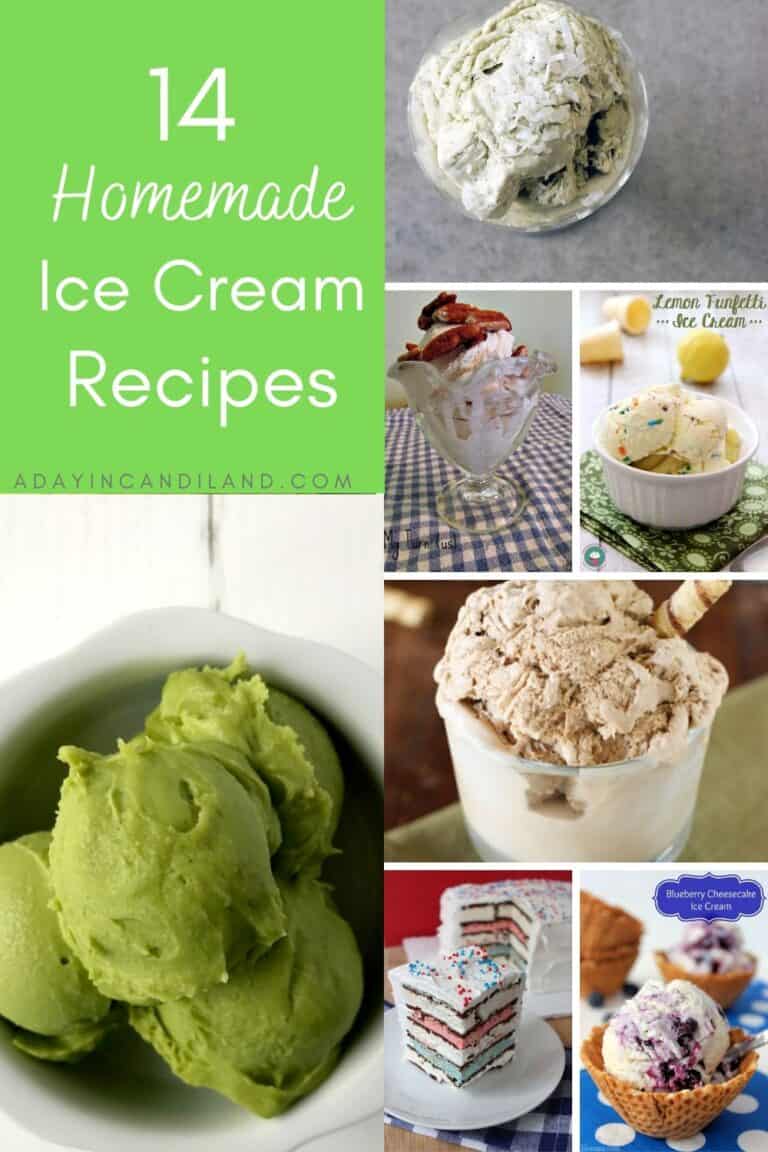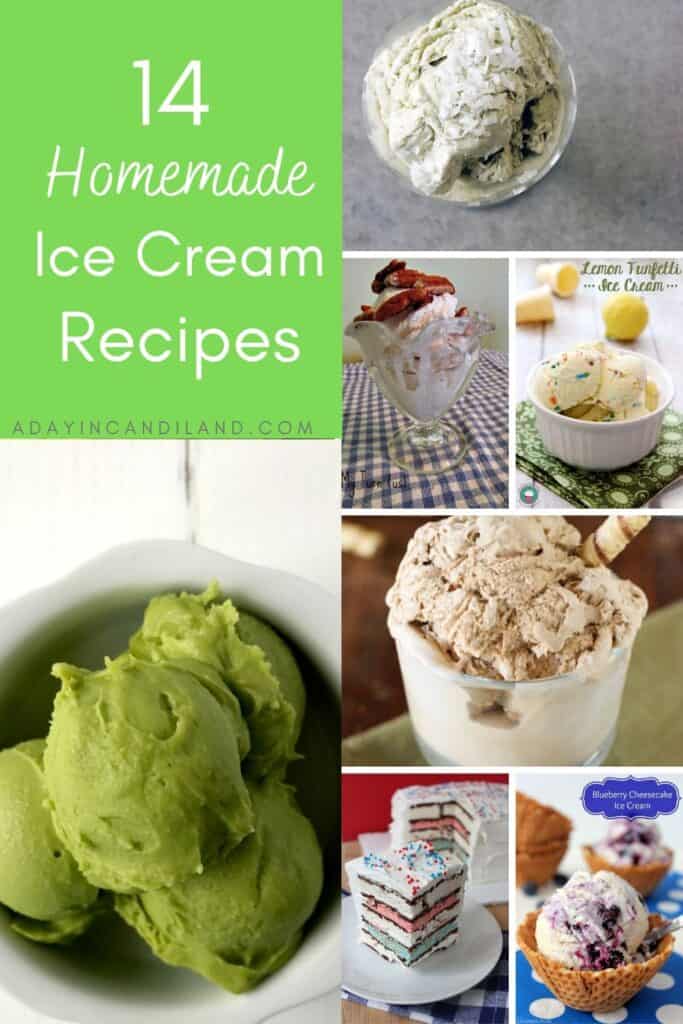 For some random facts about Ice Cream check them out here.
What You Will Need to Make Your Homemade Ice Cream
Whole Milk
Fruit
Hersheys Chocolate
Eggs
Sweetened Condensed Milk
Another great thing about ice cream is it is usually gluten-free. Depending on what you may add to it, so check out this list and find the one that makes you scream for Ice Cream.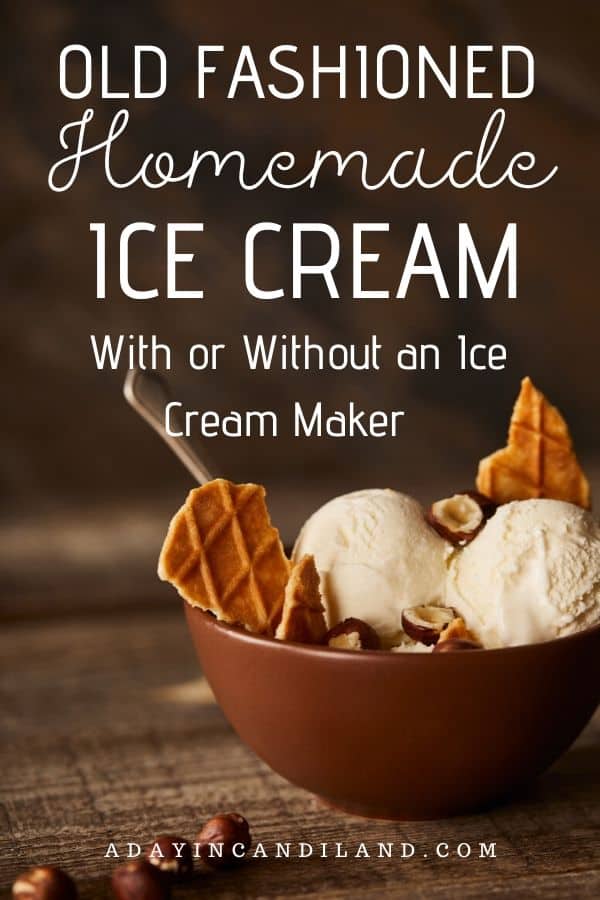 If you are on Facebook you can follow us there. Also, get a free printable on how to substitute baking items when you sign up for my email updates below. What is your favorite ice cream flavor? Make sure to leave us a comment with your best flavor.
Here are a few other Ice Cream Ideas