GRILLED SQUASH VEGETARIAN TACOS ARE FULL OF FLAVORS INCLUDING CHILIS AND HOMEMADE ADOBO SAUCE

Grilled Squash Vegetarian Tacos is part of the way La Victoria Brand is celebrating it's 100 year anniversary and they are inviting you to come celebrate with them on the west coast. Los Angeles's event is on June 1. There will be two more locations coming soon.
Each dinner will showcase and celebrate the flavors of a different local chef, recipe (specific to west coast), music, and artwork.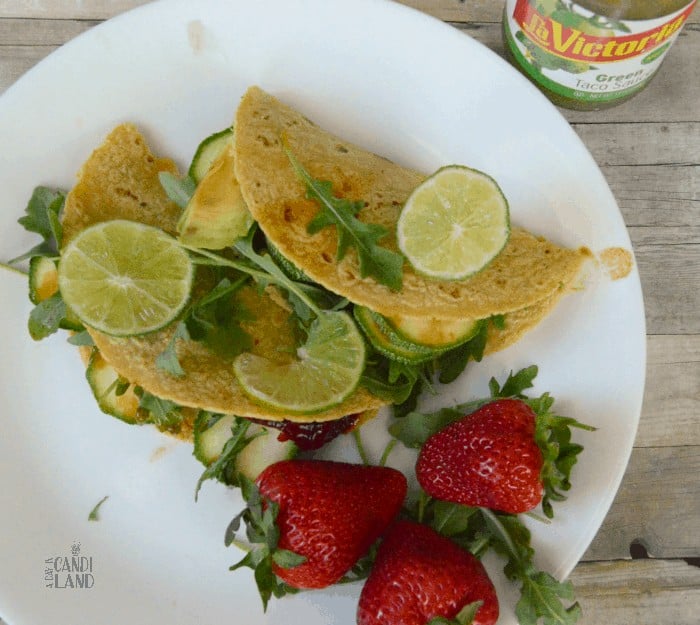 In recognition of La Victoria's Brand 100 years, I am recreating the dinner Chef Christine F. Rivera made in San Diego on May 11. These Grilled Squash Vegetarian Tacos have all the flavor and texture of the southwest, including being Vegetarian.
Grilled Squash Vegetarian Tacos
GRILLED SQUASH VEGETARIAN TACOS ARE FULL OF FLAVORS INCLUDING CHILI AND ADOBO.
Ingredients
1

Can Chipotle Chili with Adobo Sauce or just seeded chipotle chili

1

TB

cumin

1

TB

dried Mexican oregano

5

Cloves

of Garlic

2

TB

sugar

2

Roma Tomatoes

, Pan roasted and carefully broiled until skin blisters, then peeled.

1/2

cup

Apple Cider Vinegar

Ground Pepper

Salt to taste

2

Italian or Yellow Squash Sliced

6

Corn Tortillas

(blue corn if possible for looks)

8

ounces

of grated jack cheese

La Victoria GreenTaco Sauce Mild

4

oz

of Arugula

1

TB

Oil

Optional

, Lime Juice and Avocado.

La Victoria Green Taco Sauce
Instructions
In a blender place chipotle chili in sauce, cumin, oregano, garlic, sugar, peeled Roma Tomatoes, Apple Cider Vinegar, pepper, salt and blend.

Heat medium saute pan and carefully pour in adobo. Heat until hot.

Prepare Squash by slicing. Rub adobo sauce on squash and grill in cast iron skillet until soft and browned.

Assemble tacos with a thin layer of cheese on each tortilla and top with adobo grilled squash in a single layer. Top with more cheese. Heat in a skillet over high heat with a little oil. Add more adobo and a quick squeeze of lime juice, avocado, and arugula.

Enjoy with La Victoria Sauce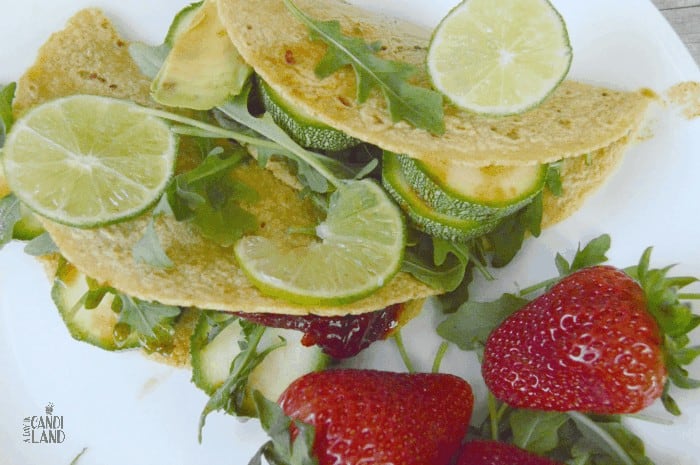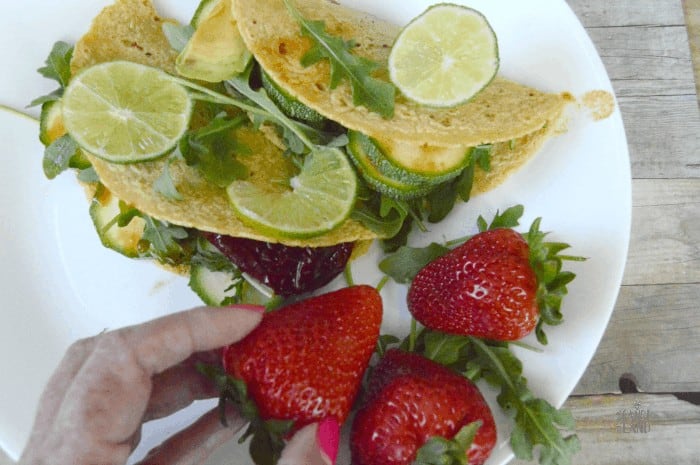 Visit La Victoria Brand's Los Angeles Recipe Page for more ideas or to get information on attending one of their events and sign up to receive our weekly recipes delivered right to your inbox.