This BLT party dip is great warm or cold and has all the flavors of your favorite club sandwich.
BLT Party Dip Recipe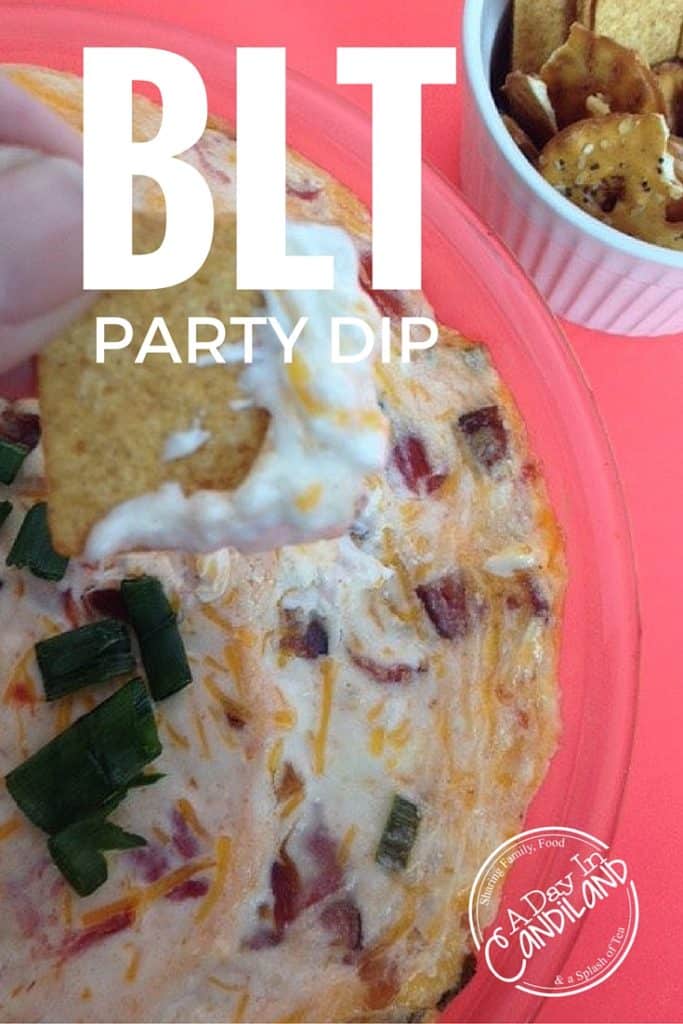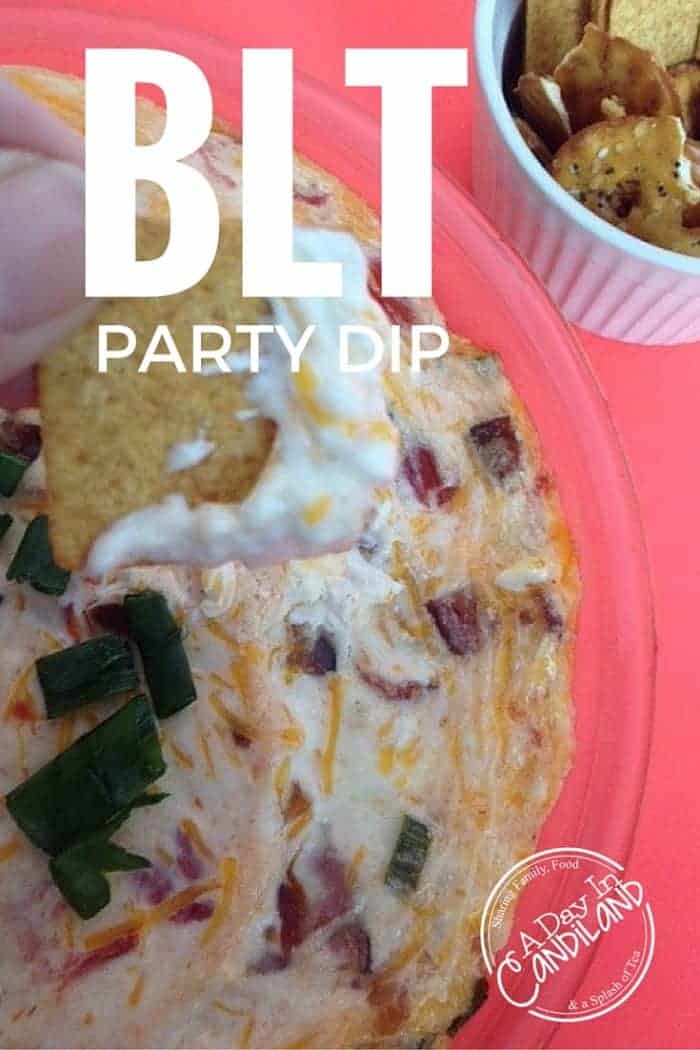 I don't know about you, but when it comes to dips and appetizers, I think they should be a food group in itself. Appetizers and dips are usually pretty easy to make, plus they taste great and usually fill you up.
The perfect time for appetizers is on the weekend or game day, or when going to pot luck you can bring finger foods and appetizers and they will most likely be a hit. I have to confess, I actually made this in the morning so I could photograph it before the day got away from me. Then since it was hot I had to try it. Then I found myself having it for breakfast. I mean it is bacon right!
So Good.
If you would like to make this recipe low cal, substitute the bacon for turkey bacon and the mayo, sour cream and cream cheese for light variety.
BLT Party Dip
Ingredients
1 pound of bacon, cooked and crumbled
1 cup mayonnaise
1 cup sour cream
8 oz cream cheese softened
1½ cups cheddar cheese
½ can diced tomatoes drained
¼ cup chopped green onions
Instructions
Preheat oven to 350 degrees
Mix mayonnaise, sour cream and cream cheese in a bowl until thoroughly combined. Add bacon into the mixture and stir. Add cheese, onions, tomatos and mix well. Pour into a shallow pie pan and bake for 20 minutes or until hot. Add additional green onions to top for garnish. Serve with crackers or pretzel chips.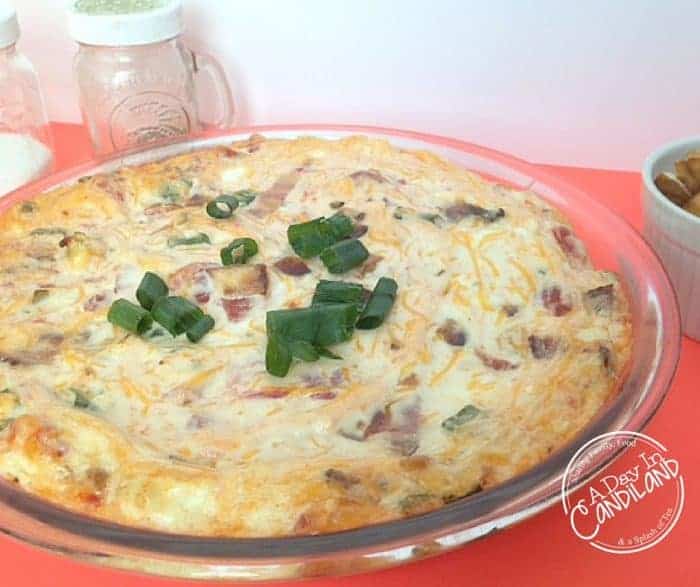 Need some other ideas for appetizers?